5 Things You Should Know About the Student Loan Deal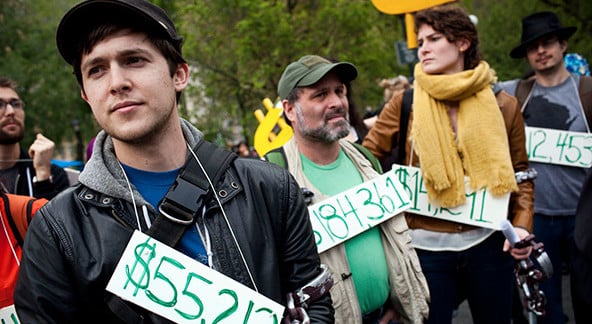 President Barack Obama on Friday signed a bill to lower the interest rate on both subsidized and unsubsidized student loans. For the past month, Congress has been tackling the issue of interest rates on student loans, which doubled on July 1 largely because of political gridlock.
1. The new rates
The new student loan rates have been fixed to 10-year Treasury note plus a premium to "offset costs associated with defaults, collections, deferments, forgiveness, and delinquency," according to the bill. These rates are retroactive to loans made since July 1, when the previous rates doubled.
| | | |
| --- | --- | --- |
| | Rate (+percentage point) | Cap (percent) |
| Undergrad | 10-year + 2.05 | 8.25 |
| Graduate | 10-year + 3.6 | 9.5 |
| PLUS Loan | 10-year + 4.6 | 10.5 |
2. How many students are affected?
"This [bill] saves billions of dollars for the 11 million students who will borrow money to go to college this year," Sen. Lamar Alexander (R-Tenn.), one of the senators who introduced the bill, said in a July 18 press release.
3. How will it affect taxpayers?
"The Congressional Budget Office has determined this legislation would save taxpayers $715 million over ten years," Sen. Tom Coburn (R-Okla.) said in the same release.
"This is a win-win for both students and taxpayers," Coburn added. "Tying interest rates to the market allows students to take advantage of historically low rates while ensuring taxpayers will not have to foot the bill for arbitrary rates set by Congress."
4. How much will students save?
According to a White House statement, there are more than 8.8 million undergraduate borrowers in the United States with an average loan amount of $6,922. The average savings under the bipartisan compromise is calculated to be $1,545 per student over the life of the loan.
If the new plan goes into effect, undergraduate loans taken out for this academic year will have an interest rate of 3.86 percent instead of 6.8 percent. Unsubsidized graduate-level Stafford loans will pay 5.41 percent interest instead of 6.8 percent. Interest on GradPLUS and Parent PLUS loans will drop from 7.9 percent to 6.41 percent.
5. Although it was a bipartisan measure, there were still prominent critics
Sens. Elizabeth Warren (D-Mass.) and Edward Markey (D-Mass.) have suggested that the deal on the table doesn't do enough to protect students. One of the primary concerns held by the two senators is the amount of money the government will be making off the loans. Warren pegs that amount at about $185 billion over the next 10 years, and she argues that student loans are not an avenue that the government should be using for gratuitous profit.
''I just want to see us bring that down some,'' Warren told reporters. ''I'm going to push for it now and I'm going to keep pushing for it.'' Warren has referred to the plan on the table as a "teaser rate loan," one that looks good initially but can increase as new loans are taken out in later years and as the yield on the benchmark Treasury increases.
Sen. Bernie Sanders (D-Vt.) is also a critic of the current proposal, and has urged President Obama to withdraw his support for it. "Under a so-called bipartisan proposal, interest rates would go up in five years to 7.25 percent for undergraduate loans, according to Congressional Budget Office projections," reads a statement issued by the senator's office. "An undergraduate student could be forced to pay $5,462 more over the life of a loan than they would have been charged under rates in effect for the past two years. If the same CBO projections come true, parents by 2018 would be charged 9.7 percent on college loans.
"At a time when Democrats control the White House and the U.S. Senate, we should not support bad legislation almost identical to that passed by a very conservative, Republican-led House," Sanders continued. "Our job is to listen to the people who elected us and stand up for working families and their kids, not make their lives more difficult."
Don't Miss: Are Consumers too Comfortable with Credit Card Debt?