5 Top Plans to Ensure You're Safe From Identity Theft
Identity theft — which includes using existing accounts or personal information to open new accounts or for other fraudulent purposes — is a growing problem. In 2012, about 7 percent of people 16 and over were victims of identity theft, and over the past year, child identity theft has doubled. There are many ways you can protect yourself against identity theft, including protecting yourself and your family. If you have recently become a victim, you should take immediate steps to rectify any issues caused by your stolen identity or information. As a regular precaution, one good way to protect yourself is to consider identity theft protection.
There are many effective plans available, but some are better than others. The website 10TopTenReviews recently completed an Identity Theft Protection Services Review. Of the protection services listed, here are the top five. If you want to see the full list, you can do so here.
1. LifeLock Ultimate
LifeLock Ultimate received a 9.5/10 for an overall review. LifeLock Ultimate looks after your bank account information and monitors all three credit bureau reports daily. Users have 24/7 access to their monthly TransUnion credit score. The company monitors unregulated global networks and sites with file-sharing, and offers a $1 Million Total Service Guarantee, and has accessible member assistance. However, it doesn't protect insurance records or provide any computer security software. You can try a free thirty day trial, but after the trial is over, the protection costs $22.50 per month. LifeLock also offers another plan for $9 per month. LifeLock Ultimate received a 10/10 for recovery assistance on the review, which means that the company does a good job of managing any identity theft that does happen.


2. IdentityForce
Coming at a close second with 9.45/10 points, IdentityForce is an effective way to protect and monitor your identity. For just slightly less than LifeLock ($19.95 per month), IdentityForce has an option called UltraSecure+Credit, which searches for potentially stolen information online (and also monitors criminal, court, and sex offender records), monitors all three credit bureaus daily, and provides a credit report, score, and tracker. It also notifies users immediately if anything seems amiss. It includes 24/7 restoration services and handles all paperwork and calls when an issue arises. The plan includes $1 million ID theft insurance. There is also another plan called UltraSecure, which for $12.95 per month, offers some of the same protection as the more expensive plan.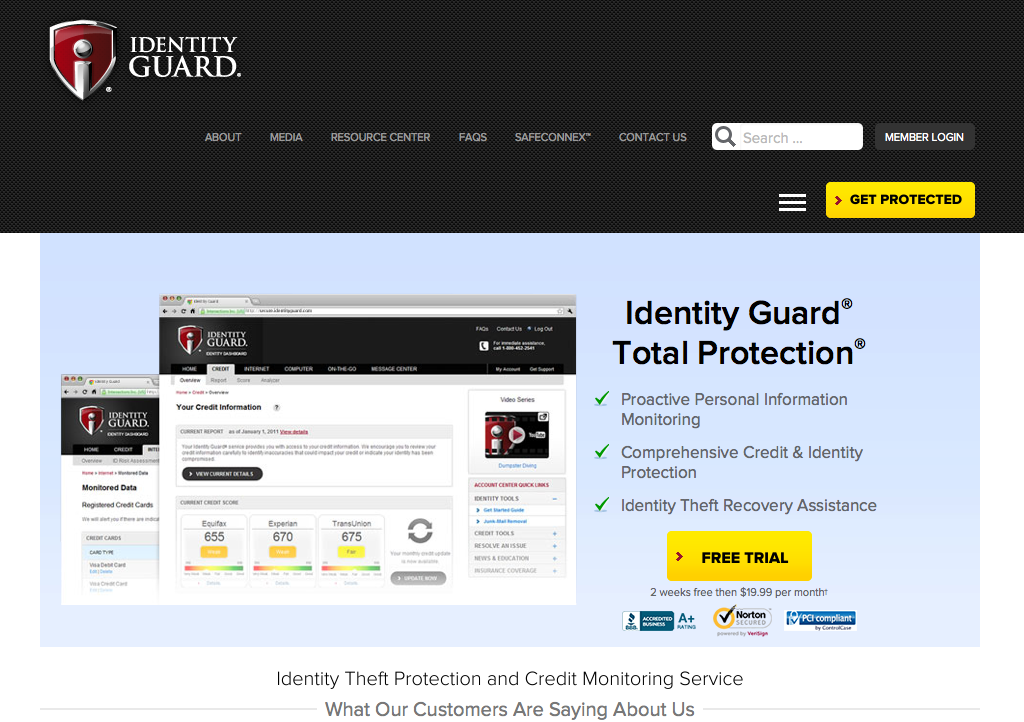 3. Identity Guard
For $14.99 per month, you can get Identity Guard, which earned a 9.13/10 on the review. It includes computer software, including monitoring of websites and Internet scanning. The program also helps protect your kids and includes continual scanning of credit applications submitted in your name, monitoring of the three credit bureaus, a quarterly credit report with scores, and email alerts. The protection program is very effective, but if you are a victim of identity theft, you will have to send fraud alerts to the card reporting bureaus yourself. Also, its customer service is not open twenty-four hours per day, but it is open for fifteen hours each weekday.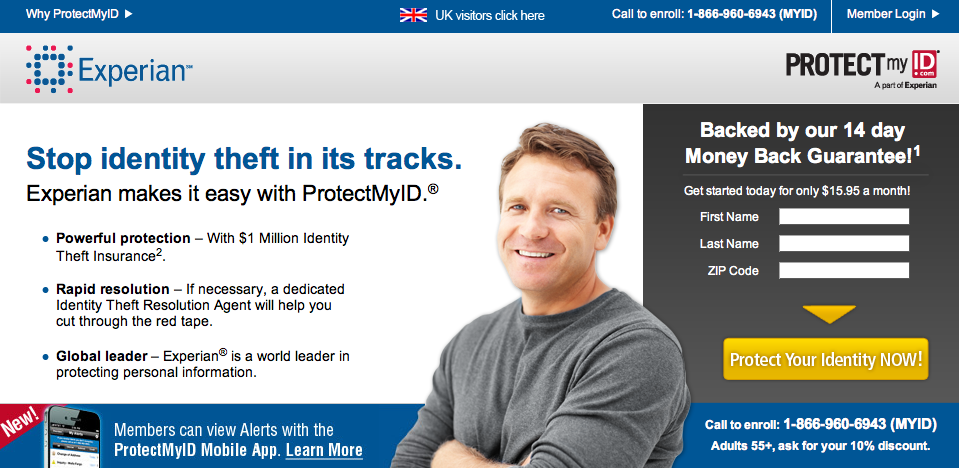 4. ProtectMyID
ProtectMyID offers $1 million identity theft protection and speedy help if your identity is stolen. The protection costs $19.95 per month and only comes with a seven-day trial, but it did earn a 9.07/10 review. ProtectMyID offers alerts about suspicious activity through email or text, daily credit monitoring, and watches for 50 leading indicators of identity theft. It also scans the Internet, monitors any changes of address, and also sends a monthly report if your identity is safe and clear. The 10TopReviews noted that ProtectMyID doesn't monitor as much of your private information as some of the other companies do, but it still does a good job protecting you, and the program is particularly effective at protecting finances. Children are also included in the plan and get the same coverage as adults.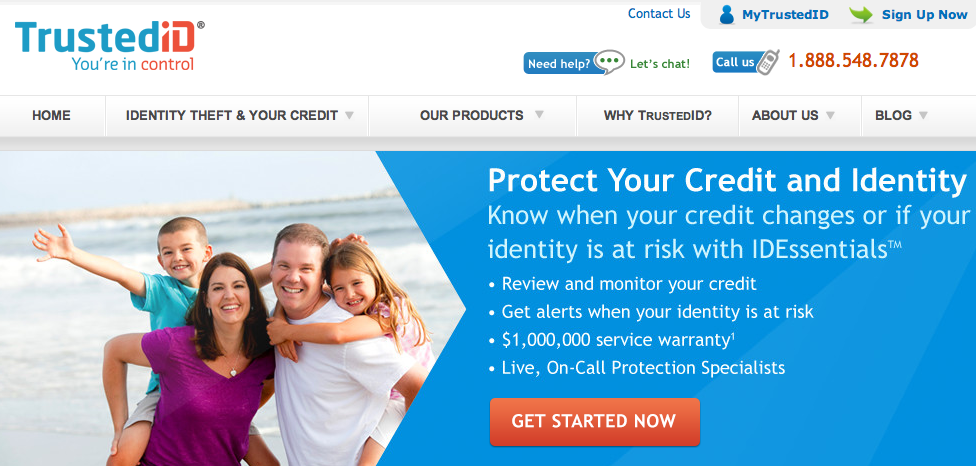 5. TrustedID
Coming in at number five with a rating of 9.07/10, TrustedID offers family and individual plans. The family plan costs $20 per month (if billed in one installment), or $27.99 per month, and the individual plan costs $14.99 per month or $145 for a year. TrustedID provides an identity threat score based on the type, amount, and source of your public information. The plans include monitoring of the three credit bureaus, available credit reports, credit scores, black market scanning, medical benefits scanning, a $1 million warranty, and the ability to place fraud alerts on your credit reports. You can also add seniors living in your home to your plan.
Choosing an effective identity theft protection plan can help protect your private information, and also help you navigate the many different tasks you will face if your identity is stolen. Although you may spend a few hundred dollars per year to protect your identity, if your identity is stolen, you will probably find that having assistance is worth the money.
More From Wall St. Cheat Sheet: