5 Warning Signs That You're Working a Dead End Job
For most people, it takes time to figure out what they really want in a career and in an employer. Job descriptions and interviews can only explain so much, and as a person gains more career experience, they learn which signs and signals to look for, and those they should look out for.
So, if you're current job isn't exactly the perfect career for you, don't feel too bad. The typical baby boomer held an average of 11.3 jobs between the ages of 18 and 46, according the Bureau of Labor Statistics. And, although it's certainly possible, few people land their dream job on the first go around.
Even if you're not working your perfect job right now, do you feel like your on the correct path toward that position? There's a big difference between a lower-level position that serves as a starting point, or as a means to an end, and a dead-end position that provides you with nowhere to go professionally. Here are a few signs that you may be in a dead-end job.
Your achievements and skills go unnoticed
If you give 150% each and every day, yet no one seems to notice your efforts (except for you), this may be a sign of what's to come — nothing. "My employer doesn't give me enough credit for my achievements" is a common complaint among employees and also, a common cause for employee disengagement. Engaged employees are emotionally invested in the success of their organizations — they want to do everything they can to promote their manager's success and the success of the company as a whole.
Worldwide, actively disengaged employees outnumber engaged employees by 2-to-1. Perhaps because after years of hard work and nothing to show for it, some of these employee begin to realize they will receive the same pay and accolades (or lack thereof) whether they are the hardest working people in the office, or if their performance is somewhere in the middle.
If you're in this situation — and your employer doesn't notice your dedication, skills, and achievements — don't be afraid to remind your superiors of your achievements every once in a while (of course, in a professional and diplomatic manner). Also, be sure to keep track of your accomplishments, especially any numerical representations of how you positively impacted the organization's bottom line. Then, if you decide to find another job, you have all the ammo you need to get into a better position with another company that will appreciate your talents.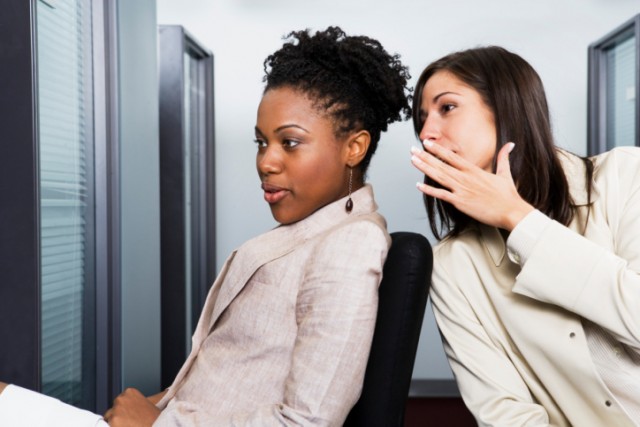 You do not fit into the company culture
Although there are core principles of professionalism and office etiquette that virtually every workplace follows (for instance, dress the part, be cordial, refrain from talking about religion, etc.), every company's culture is unique. If you're more of an easy-breezy type, yet the company you work for has a rule and regulation for everything, you may not thrive in those surroundings. Regardless to why or how, if you and the company culture don't mix, you may not be the ideal candidate for a promotion and it may be best to seek an environment that's more suited to your personality.

The company or industry is not performing well
Even if you do your job to the best of your ability, it's unlikely that you alone will be able to be the life preserver for a sinking ship. If your company looks like it's going down a negative path, you have a few options: stick it out and hope things improve, or find another job.
If you're in this situation, don't be afraid to ask fair questions. If there are policy changes happening left and right, ask how these changes will affect you and what's expected of you. One of the worst things you can do is make (incorrect) assumptions about what's going on.

Your employer rarely promotes from within (or from your position)
Some careers have a specific path along which a person can climb up the ladder. For instance, many positions have a junior level, associate level, and maybe a senior level. Some jobs, however, are the exact opposite, with no clear advancement path at all. In those cases, you have to take a hard look at the company you work for.
Do they promote from within or do they hire externally? Have other employees been promoted from your position? If you're a waitress and you've never seen waitresses at the restaurant you work for be anything but waitresses, it's pretty safe to assume the same fate for you.

There's little or no discussion about your future goals
Does your boss discuss long-term career goals with you? Do you know what the "next step" in your career is? In careers where there's opportunities for advancement, your employer will talk about what it takes to get to the next level, whatever that level may be. But if you've worked at your company for a few years now, and there's been no "5-year talk" or "next step talk," this could be a red flag.
At the end of the day, a job is a big part of a person's life. If your job makes you absolutely miserable or you know for a fact that you could be more successful on a different path, then it's probably time to look elsewhere. But, just because your current job isn't the right job for you, that doesn't mean it is a waste of time. Each job you work in — the good and the bad — helps you hone your develop or skills in different areas.
More from Personal Finance Cheat Sheet: