5 Ways to Fast-Track Your Career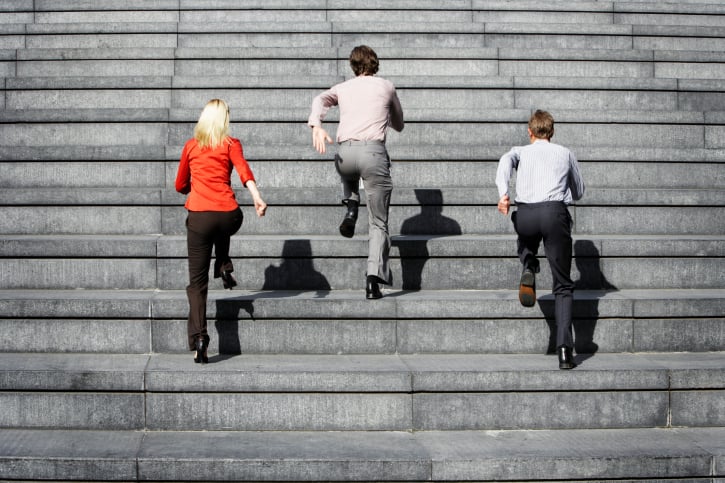 We all want to have job security, to make enough money to support ourselves, and to move up the corporate ladder. Working hard is certainly essential when you want to move ahead in your career, but there are many other important steps if you want to move up quickly. Even the most motivated workers won't necessarily achieve their career dreams, especially not quickly, if they don't have a specific plan to do so. In addition to coming up with a plan for where you want to be by the time you retire and how you are going to do it, there are other steps you can take to help you move up quickly and to have a successful career. If you plan ahead, take the necessary steps to succeed, and work hard and prove yourself, you will definitely increase your chances of achieving your career goals earlier and faster.
1. Network as often as possible
Networking often and with the right people is sure to help your career advance quickly. Many jobs are not published at all, but are exchanged through networking. Seventy percent of jobs are found through networking, according to the U.S. Bureau of Labor Statistics, and that number goes up to 80 percent according to who you ask. Even if your resume and cover letter are strong, you will have a better chance of getting a job if you know someone who works at the company.
As great as LinkedIn is, if you meet someone once, add them on the site, and then never talk to them again, you probably won't be able to use them to get a job. To truly network successfully, you need to know the right people, and have relationships that encourage sharing information about jobs. Keep in touch with your contacts regularly.

2. Do more than you are required to
Most jobs come with specific job duties, and you should prioritize those. However, whenever possible, you should volunteer for other work as well. Show your boss that you are open to doing work outside of your job description, and when you get a chance to do so, always do the best you can to finish the project or assignment well.
Also, be open to learning new skills whenever you can. If your company offers workshops that allow you to learn new computer skills, presentation skills, or other vital skills that might help you progress quickly to a better job, take the opportunity. Although of course you can't work constantly, the more often you take on extra projects, and take the extra time to learn new skills, the more impressed your boss will be.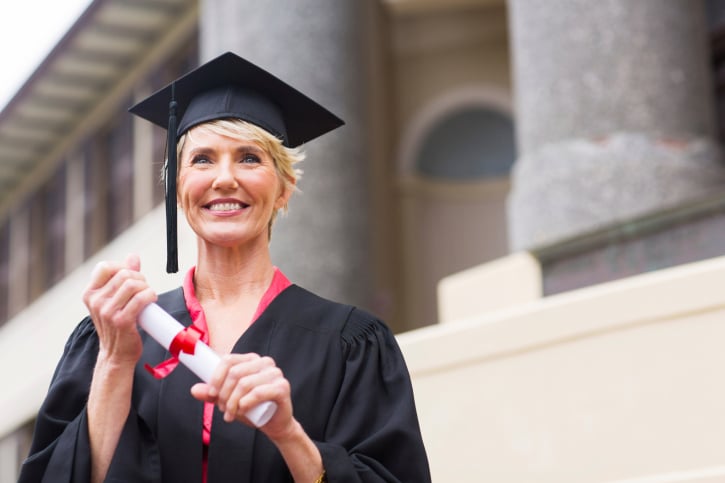 3. Prioritize your education
If you never went to college, you still can. Even if you've been in your field for ten years, an education might still help you progress in your career much faster. Many employers reimburse at least part of college costs, so find out if your employer has a program that you can utilize. Many colleges now have adult programs that are designed for working adults. You may be able to go to school just at night or on the weekends.
If you have a college degree, you still might benefit from further education. Some fields require or thoroughly encourage at least a master's degree, including school and career counselors, social workers, school administrators, and more. Many careers don't require a master's degree, but getting an advanced degree could help you advance quicker.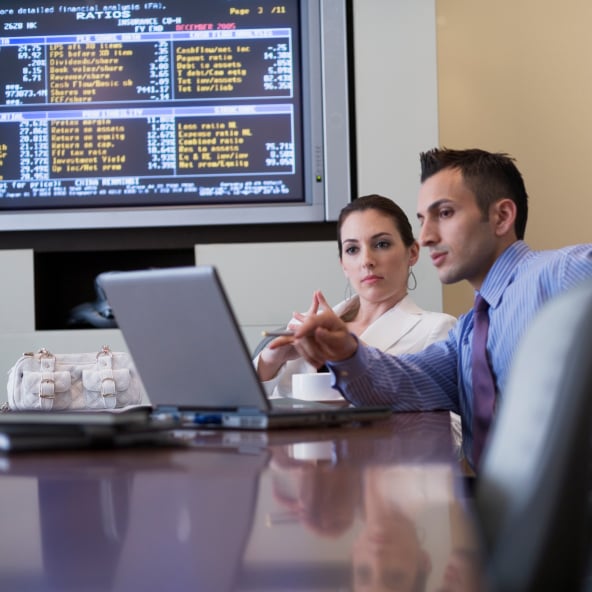 4. Get along with your co-workers
The idea of getting along with co-workers, bosses, and clients comes up again and again when discussing career advancement and success. Not only can routinely disrespecting your co-workers or boss get you fired, but regularly refusing to help co-workers or to complete teamwork with a positive attitude can certainly hurt your ability for job advancement. Employers look for employees who go beyond the minimum of their job description, but they also want someone who is willing to help out a co-worker in order get an important project done in a crunch. In addition, being likeable is an important part of succeeding in your career.
Some employers even look to track your likeability on in-house social networks and chat services. Likeability can be especially important on video, so if you regularly video conference for your job, your boss might be watching your performance especially carefully.

5. Be a leader
In order to move up quickly in your career and advance, you will probably need to learn and demonstrate leadership qualities. There are some jobs where these qualities won't be necessary, but usually they will be essential. Most bosses will look for someone who displays leadership qualities when considering an ideal person for a promotion. Leadership is important for supervisory, management, and director positions, but leadership is also important in lower level jobs as well. Being someone that your boss can count on, who has good ideas, and helps carry those ideas out will help make you an asset to your company.
In order to show that you can be a successful leader, you should display objectiveness and the ability to make difficult decisions, be confident and optimistic, give empathy to co-workers and subordinates, be honest and focused, and become an inspiration to others. Be careful not to appear overly controlling or conceited, though — you can work for the job you want while still acting respectfully in the job you have.
There are many other ways you can fast-track your way up your career, increasing your chances of achieving your career dreams. Make sure that you show gratefulness for what you do have, even while striving for something better. Resolve issues in a respectful way, and always try to do the best you can to be a worker that your boss will want to promote.
More From Wall St. Cheat Sheet: