5 Ways You Can Save Money on Your Utility Bills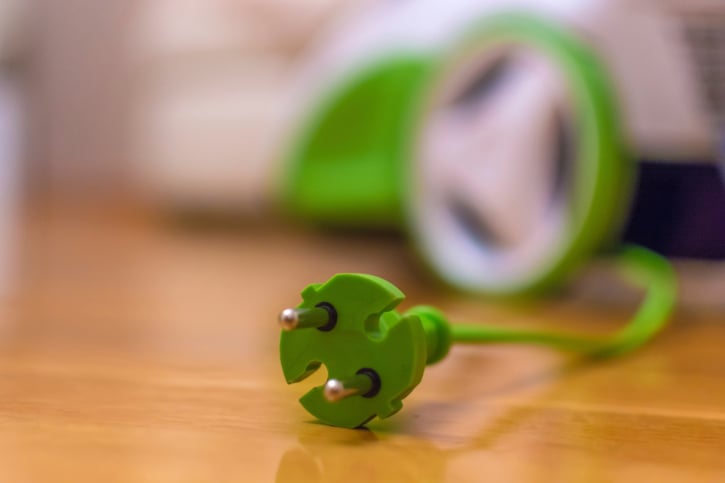 Air conditioning can be so expensive in the summer, and no one likes to live or stay in a house that is too hot or humid. Then, as the months get colder, you have to heat your house more often, and heating bills go up. Although some people have now enrolled in plans designed to separate your utility bills into twelve equal monthly bills, so that you can budget appropriately, the bills can still be high.
Depending on where you live, the majority of us can't make it through an entire summer without using the air conditioning or through a whole winter without using the heater. Utility bills can get very expensive quickly, but luckily, there are some clear ways you can save on your utility bills. Regularly turning off water and electricity when you are not using them is the easiest way to save money, but there are many other specific ways you can cut your bill.
1. Make wise heating decisions
Nearly 30 percent of home energy costs go toward heating, so making smart heating choices can really cut your bill. Luckily, there are many ways you can cut your costs. Although having your heating system inspected will cost you money, it will help you save money in the long run. If it runs efficiently, you will spend less on heating costs. You should also replace your furnace filters (and all home filters in general) to help your furnace run better.
Make sure that no furniture or other items are blocking registers or ducts, and keep windows and exterior doors closed as much as possible. According to Consumers Energy, you should purchase a furnace that is at least 90 percent efficient; also, one special tip is that if you have radiators that are located near outside walls, you can put a sheet of aluminum foil between the radiator and the wall, which will reflect heat back into the room.
Lastly, consider using alternative heating sources when possible. If you have a wood-burning fireplace or wood stove, use these or other methods to heat your home when possible.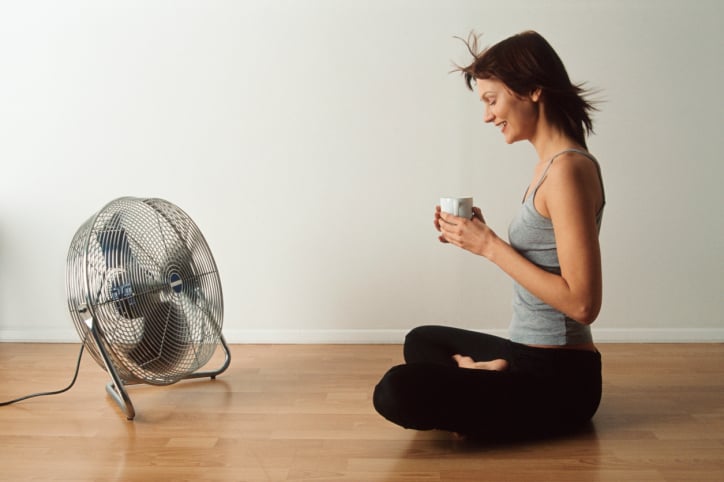 2. Keep your home cool
During the warmer months, keeping your home cool can really reduce your cooling-related bills. Use fans when possible, but if you have to use air conditioning, set it the highest during times in the day when you need to be the most comfortable (for many people, this is when you are sleeping.) If you work outside your home during the day, set your thermostat to cool to a lesser degree than when you are home. Keep shades closed when possible.
Having your air conditioner serviced regularly will also help you save money, as will purchasing one that has a high energy efficiency rating. You can also consider installing an attic fan; hot air from the attic can sink to floors below and increase your cooling costs.
You also can keep your home cool by avoiding using the oven as often as possible: consider cooking all weekend and freezing meals for the week, or invest in foods that don't need to be cooked, like salads or sandwiches.

3. Lower your water bill
There is so much water in the world that it seems like water bills wouldn't be very expensive, but they certainly can be. Some costs, like those that your water company charges each customer, you can't avoid, but you can lower the amount of water you are using, which will lessen how much you owe each month. Simple lifestyle changes, like taking shorter showers, washing big pans that can't go in the dishwasher quickly instead of letting them sit in the sink while the food hardens, and even turning water off when you aren't using it, will add up to savings.
Despite popular belief, you will actually usually use less water by using a dishwasher, especially if you have an Energy Star dishwasher. You can save money by reusing dishes too, because you won't have to clean as many dishes at the end of the day. If you regularly water plants outside, water in the morning to save money; doing so will minimize evaporation because temperatures are usually lower and winds are lighter; also, more plants actually die from over-watering than under-watering, so don't go crazy.

4. Save on electricity
In addition to turning off lights when you leave the room, invest in efficient lighting. The electricity that an incandescent bulb uses costs an incredible five to ten times the original price of the bulb; if you have multiple in your home, you will be using a lot of electricity. Light Emitting Diode (LED) lights last longer than Compact Fluorescent Lights (CFL), which are another popular energy-efficient light. CFLs are smaller versions of fluorescents, and put off a similar light to traditional bulbs that you might be used to. There are several types of CFLs and LEDs you can choose from.
Once you update your lights, consider updating your refrigerator, or any other item that is old and runs poorly. In addition, don't leave your computer on, your cell phone charger plugged in, the television running, the radio running, or allow any other electronic device to suck up your electricity. It might seem like a small device is using very little power, but it all adds up.

5. Find the best phone deal
Although electric, water, and gas bills are expensive, sometimes a home phone line can be extremely costly as well. Fortunately, most areas have several different phone companies you can choose from, so do your research. Plus, you can use email, Skype, and other programs, to reduce your long distance calls. Many companies offer unlimited long distance with a land line, but you will still pay more or less depending on which company you go through. The same is true for cell phones.
If you do want a land line, consider bundling your television, internet, and phone service; doing so will often help you get a better deal. In addition, if your provider raises your monthly bill after six months or a year, call back and see if they can change it; if they think you are going to switch to a different provider, they will often maintain the introductory rate.
If you do get a bundle service, consider taking off DVR or other items that include an extra fee. Also, check all of your bills for hidden fees (including gas, electric, and water as well), and make sure you are not paying for services you don't need. Some utility companies will have optional protection plans that they automatically enroll new customers in, and unless you specifically ask to be removed, you might be paying for a service you don't need each month.
More From Wall St. Cheat Sheet: