5 Websites That Help You Make and Save Money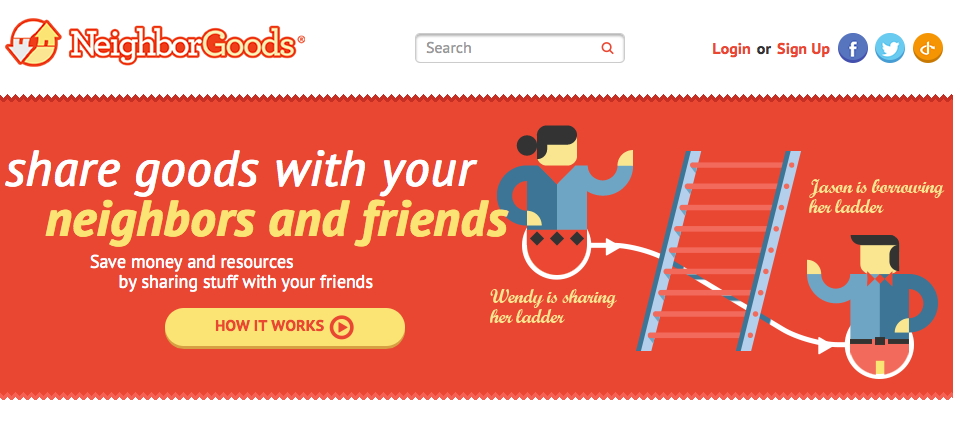 Wouldn't it be nice to find a way to loosen up your budget a bit each month? Think of all the things you could do with a little extra money: pay down debt, save, or put more toward your 401(k). If only there was an easy way for you to cut back on expenses or earn some extra money. Good news: there are many websites out there you can use to help improve your finances. Whether you'd like to stop spending as much on household goods, or want to rent out some of your items to earn a little extra income, there's a site out there for you. Take a look at these five sites, designed specifically with your finances in mind.
1. NeighborGoods 
With this site, you can save money and resources by sharing stuff with others. If you're trying to cut back on expenses, you can check NeighborGoods to see if someone, like a friend or neighbor, has an item that you could either borrow for free or, in some cases, for a small fee. This works best for items you don't use very often. For example, if you're taking on a project that requires some tools, or perhaps a big ladder, using this site is a great idea; there's a good chance you won't need those items after the project is finished, so why spend money to have them lie around? On the flip side, you can also use this site to earn money. If you have items that people are looking to borrow, you can charge a fee to lend them your household items. Care2 writes that some of the more popular offerings on the site include power tools, party furniture (chairs, grills), Christmas decorations, vacuum cleaners, bicycles for short trips, books and sports equipment.

2. Spinlister
Think of your ride as money — at least while you're using Spinlister. You can use this site to save money by renting bikes, skis and snowboards, so you don't have to purchase one if you're only going to need it for a day or a short trip. Similarly, you can also make money by renting out your equipment to people for a price that you determine. Something to keep in mind: Spinlister does take a 17.5 percent cut for each rental, so price accordingly. Looking for a few suggestions on how to make the most of your rental? Spinlister suggests making sure the ride you're renting is safe (lock it up securely and keep it inside whenever possible), be flexible with the timing and pick up location of the renal, be on time when meeting with the other person, and request multiple rides when you're looking to rent. Just because you've requested one doesn't mean the lister is going to accept.

3. ThredUp 
This site is great if you're hoping to cut down on monthly clothing expenses. It lets you purchase gently used kids or women's (sorry, guys) clothing for reasonable rates.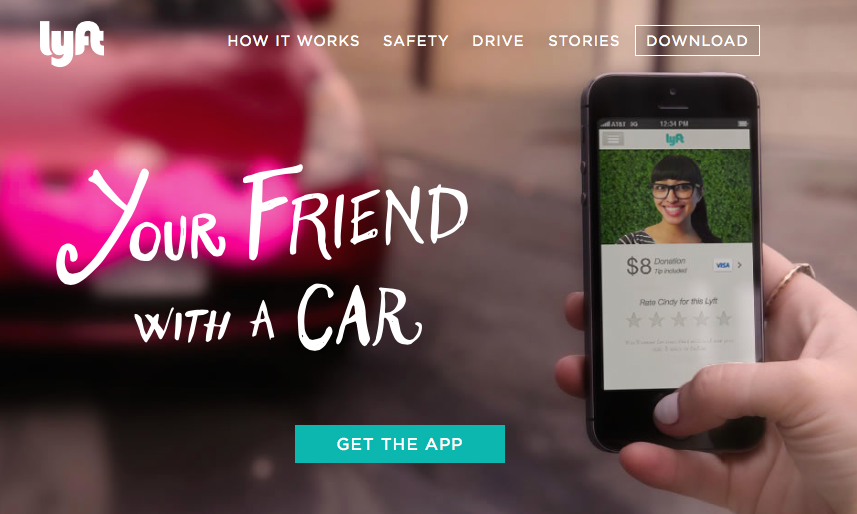 4. Lyft
Lyft provides you with an affordable ride whenever you need one. You can request a ride at any time of the day, and its handy app auto-locates you, letting you track your driver's route and their estimated time of arrival. The site lets you get around town for less money, and you don't need to carry around cash; the app automatically charges the payment to your saved credit card. You'll either pay a set amount, which is based on time and distance, or you'll make a donation of your choice to the driver, depending on the city, according to Kiplinger. Are you comfortable driving people around? Then you can use Lyft to make money. You have to be at least 23 years old and own a four-door car, which needs to be in good condition. If you qualify, you can drive people in your area around and make money doing it. Lyft takes a cut too, though. It'll take 20 percent of your earnings.

5. Uber
Uber is also designed to make getting around town more efficient. You use an app to request your ride, and it gives you details on the type of car, as well as the rating the driver's been given by other riders. If you see something in the driver's rating you don't like, you can opt to cancel it. Looking to make some extra cash? You just need to be at least 23 years old and own a midsize or full-size car with four doors, and you can drive people around. Anticipate Uber taking about 20 percent of your earnings. In an interview with CNN Money, Uber CEO Travis Kalanick says this form of transportation can ultimately save people money by replacing car ownership entirely. "Many of our customers are already in that group," Kalanick said. "We get customer feedback everyday saying, 'Hey I just sold my car; I don't need to pay for parking at home or work.' Lets say that's $500 a month for both. We just saved them $6,000 a year … I think that's why so many people are using Uber and getting rid of their cars." More From Wall St. Cheat Sheet: