6 Brand New Concept Cars to Check Out
Concepts represent more than just playtime for the designers, engineers, and artists employed by a car company. Often, a concept will reveal the firm's basic design strategy moving ahead; a sort of preview of the language that will be used on future vehicles.
More notably, concepts are a chance for the designers and engineers to let loose creatively, without the weight and burdens of regulations or restrictions to hinder them. It's here that some of the artists perform their best work, which can sometimes seep into the design direction that the company takes.
Here is a smattering of recent concepts that may — or may not — be production bound, at least in some capacity.
1. Cadillac Elmiraj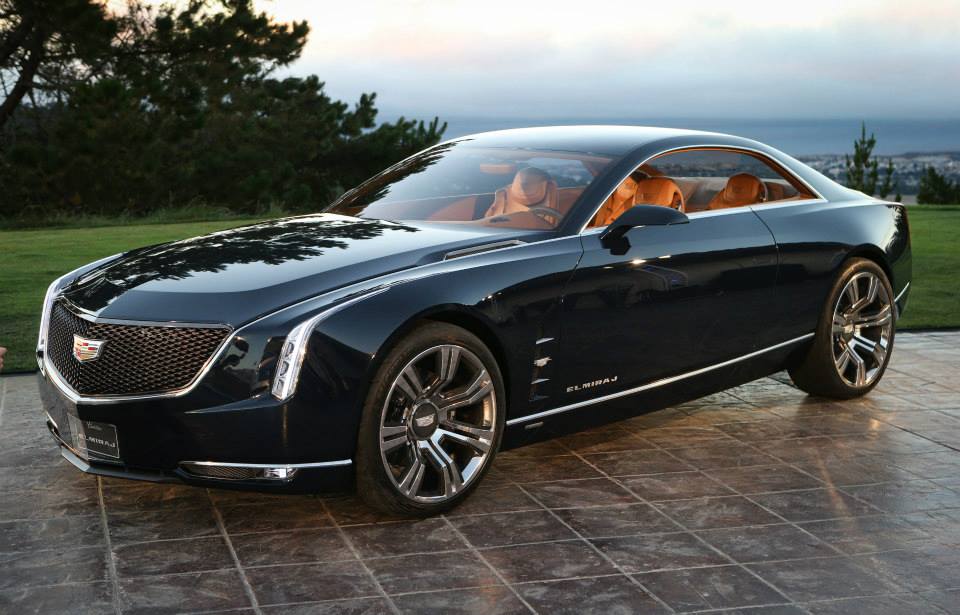 Cadillac (NYSE:GM) impressed the auto world with its Ciel concept a while back, and has followed it up with the Elmiraj, a smooth, graceful vehicle that is supposedly the foundation for a range-topping sedan for the company. An all-new, twin-turbocharged 4.5-liter V8 is projected to produce 500 horsepower and 500 pound-feet of torque. Notably, the Cadillac badge has lost the wreath that adorned the shield emblem, a rumor which the Elmiraj all but confirms.
2. Galpin Ford GTR1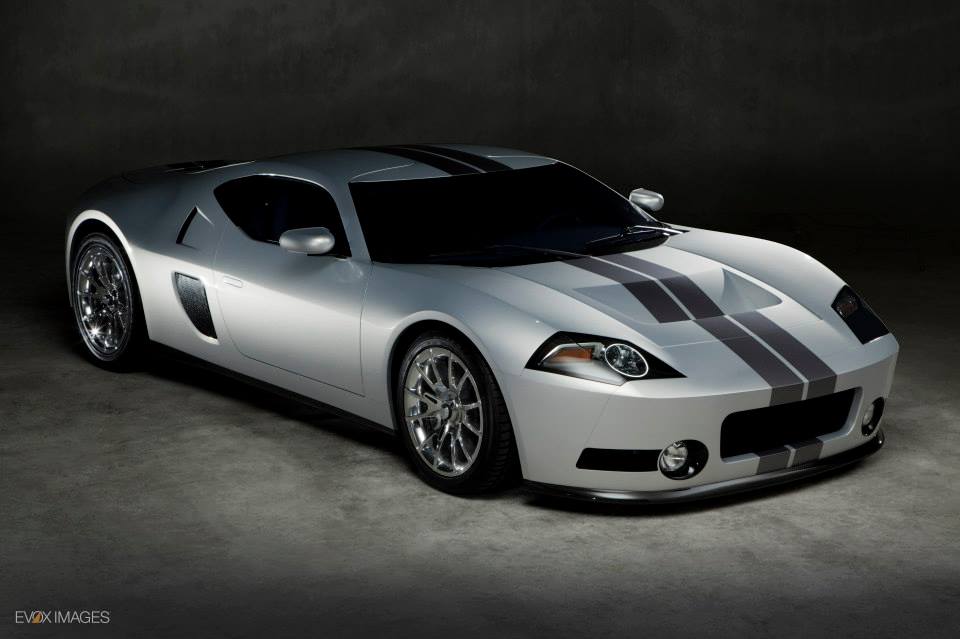 Only six Galpin Ford (NYSE:F) GTR1s will be built and each one commands a $1,024,000 price tag. For that amount, buyers are entitled to nearly 1,200 horsepower (from a twin turbocharged Ford V8), a 225 mile-per-hour top speed, a unique take on Ford's iconic GT, and a ridiculously blue interior. Galpin says that the GTR1 is "what the Ford GT may have looked and performed like today had Ford continued its evolution."
3. Spyker B6 Venator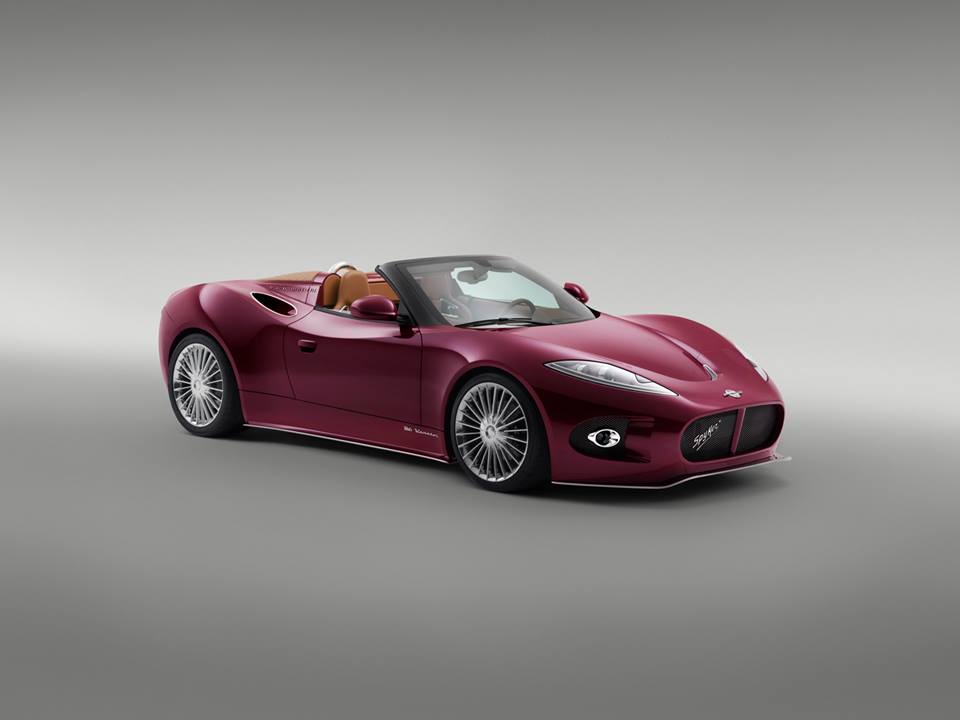 Spyker is a small, Dutch performance car company with a knack for producing small volumes of unique, gorgeous cars that draw some serious inspiration from vintage aircraft. The latest model from the company is the B6 Venator, a two-seater coupe that will run in the $140,000-$150,000 ballpark (believe it or not, this is significantly lower than Spyker's previous offerings). Power is offered from a supercharged V6, good for 375 horsepower, though there has been no word on what company is supplying the unit.
4. Toyota Yaris Hybrid-R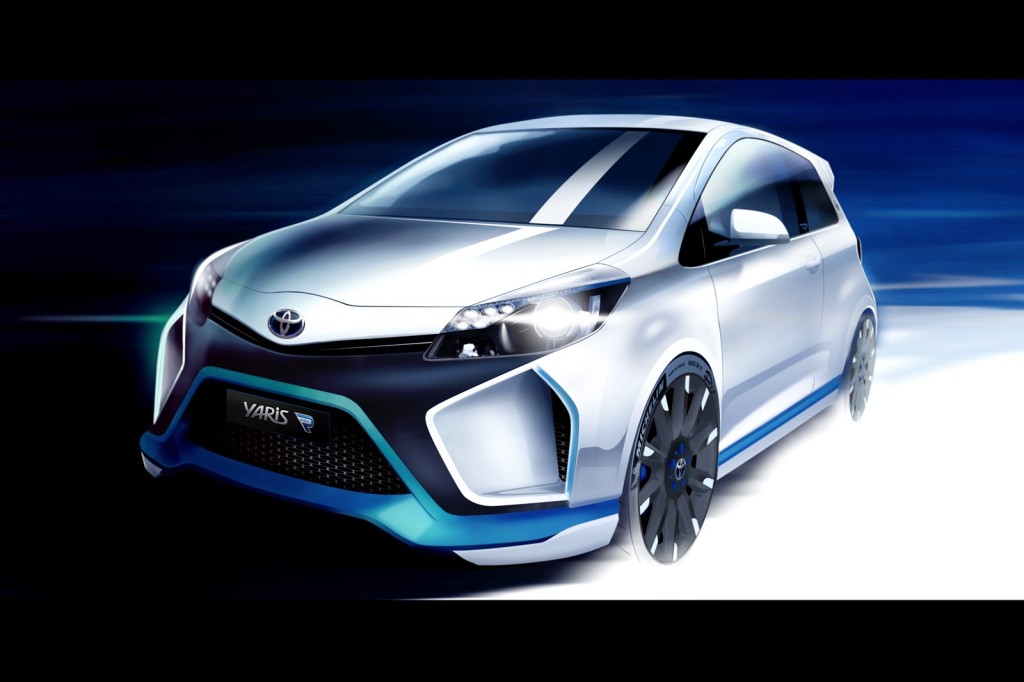 Don't let the name fool you. When one thinks of performance, "Yaris" and "Hybrid" don't necessarily come up first — but it seems Toyota (NYSE:TM) is trying to change that. The company has effectively shoe-horned the same technology found in its TS030 Hybrid race car into its smallest and cheapest vehicle in the lineup. The resulting beast is supposedly good for 400 horsepower (courtesy of a 1.6 liter engine and two supplemental electric motors) and WorldCarFans points out that Toyota "mentions this tech is 'suitable for use in a sports car' which means sooner or later it will probably be implemented in the GT86 (the Scion FR-S in the States)."
5. Ram Rumble Bee Concept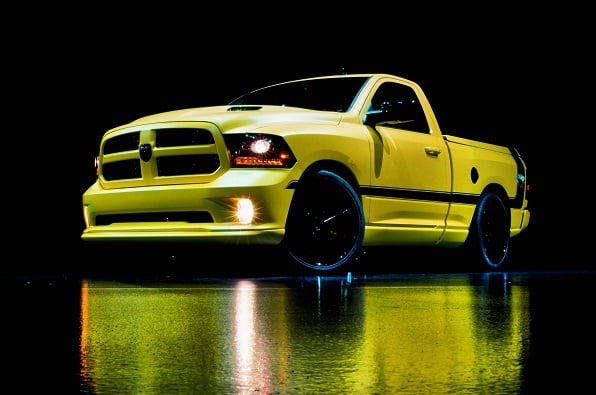 Ram's (FIATY.PK) Rumble Bee pickup concept was introduced at the Woodward Dream Cruise last weekend. Based on the Ram 1500, the Rumble Bee adds a coat of attention grabbing yellow paint, a dial shifter, a Mopar ground effects kit (giving the truck a more aggressive stance), 24-inch rims, and a 5.7 liter V8 Hemi — good for 395 horsepower and 407 pound-feet of torque. Production hasn't been guaranteed yet as the model at Woodward was "purely a concept."
6. BMW M4 Concept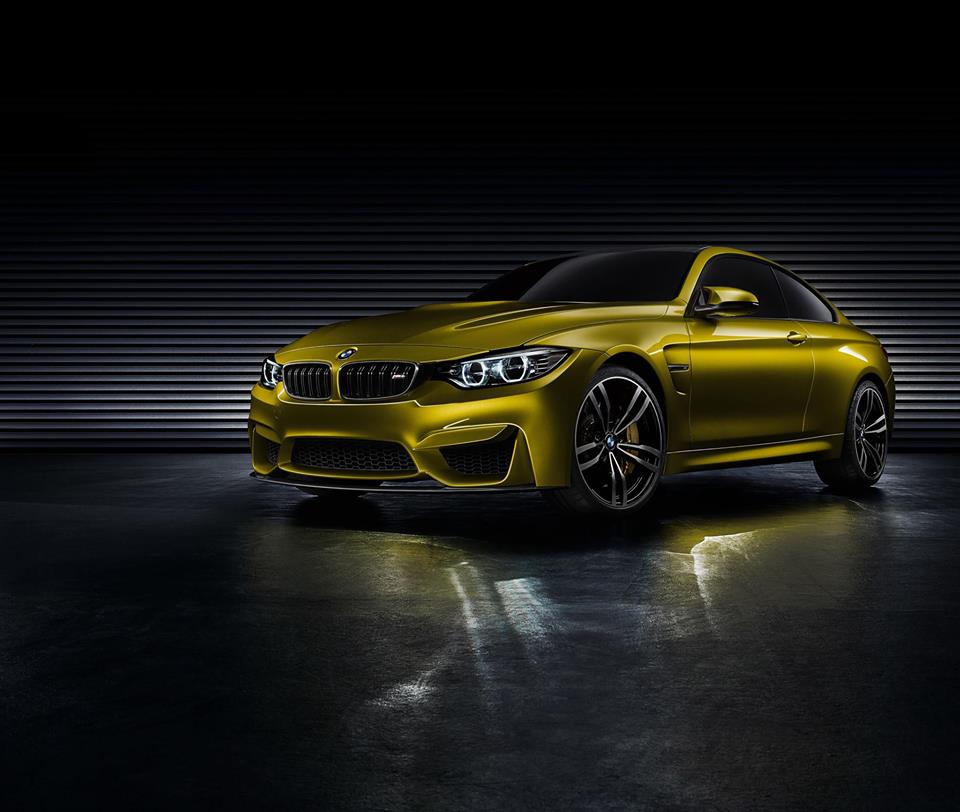 Essentially the successor to the now-defunct BMW M3 Coupe, the BMW M4 was debuted at this year's Pebble Beach. No details as far as power or drivetrain options have been released, but if the pictures (and the model on display) are any indication, the M4 will certainly be worthy of BMW's performance badging. We do know that the car rides on 20-inch wheels, and the front brakes feature six pistons. Overall, expect a worthy contender as a replacement for BMW's popular performance coupe.
Like us on Facebook to get the latest from Wall St. Cheat Sheet right in your News Feed.