6 Drugs That Could Move the Pharma Market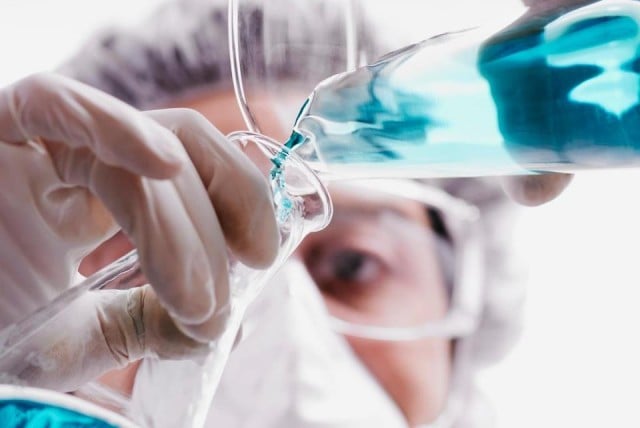 Overview
In the last few years, a number of promising drugs that treat serious conditions and diseases have come through drugmakers' pipelines. Recent developments in oncology, for instance, mean that there are more promising, potential blockbuster cancer drugs undergoing clinical trials than perhaps ever before. Many of these drugs have been issued breakthrough therapy designations from the FDA, or have been approved for the "fast track" to approval by the agency. Further, it's estimated that as many as 76 new drugs could be launched worldwide this year, a cohort capable of generating as much as $23 billion by 2019, Barron's notes.
Here, we break down six drugs, experimental and otherwise, that are seeing a lot of coverage recently, and have the potential to significantly influence the market.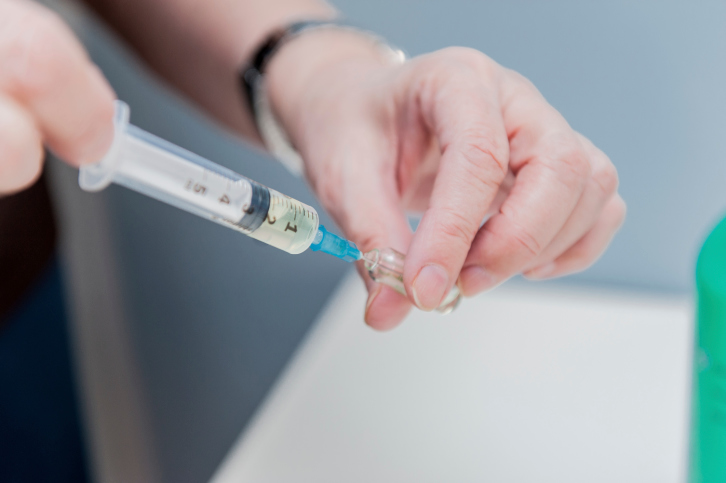 6. Copaxone – Teva Pharmaceuticals (NYSE:TEVA)
Copaxone is perhaps best known for the recent lawsuits surrounding the drug's patent expiration. The medicine — which is made by Israel-based Teva Pharmaceuticals and developed to treat multiple sclerosis — is set to expire at the end of May. Teva's request for a stay blocking generic versions of the drug was taken up by the Supreme Court where a ruling on the case could potentially come as late as June.
While the drama surrounding Copaxone may have mostly played itself out already, it's possible that the impending results from the current lawsuit, depending on the ruling, could push the market in one way or another. A number of generic drugmakers, including Novartis AG's generic unit, Sandoz Inc., as well as Momenta Pharmaceuticals, Mylan Inc., and Natco Pharma Ltd. could all stand to gain from a ruling against Teva, and similarly, a ruling in favor of Teva means that generic drugmakers will have to wait until the fall of 2015 before releasing their versions.
The ruling could be crucial for Teva, considering that Copaxone currently brings in about $3.2 billion in sales annually, and accounts for more than half of the drugmaker's annual profit. A decision in favor of Teva would allow the company additional time to convert customers over to a 40mg version of the branded Copaxone, thereby eliminating some of the competition a generic version of the original 20mg dose would create.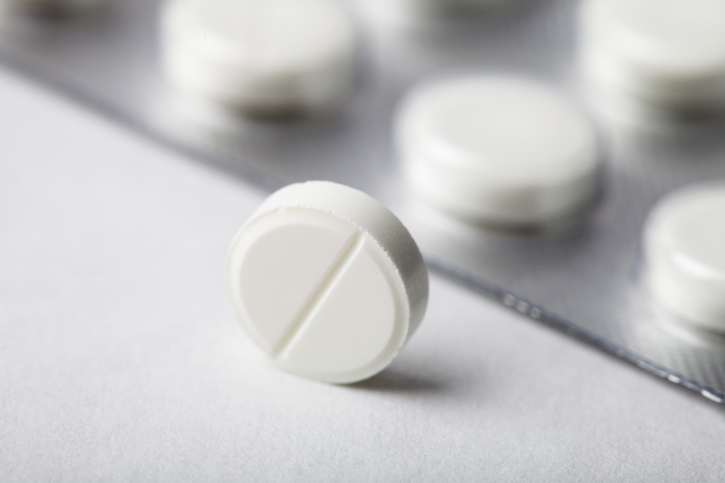 5. Idelalisib –– Gilead Sciences Inc. (NYSE:GILD)
The drug is perhaps best known for being the first amongst a series of new "targeted" blood cancer therapies that could change the way the condition is treated. Idelalisib differs from other cancer treatments, such as chemotherapy, in that patients don't suffer the same toxic effects on the body as a result of treatment. The drug, known as a P13 kinase inhibitor, avoids damaging healthy cells by specifically blocking an enzyme that is known to promote tumor growth in certain blood cancers, according to a Barron's report from earlier this year.
"The treatment for CLL can be worse than the disease, leading to a great deal of side effects and death," said Richard R. Furman, M.D., the lead investigator of a study that assessed idelalisib in patients with chronic lymphocytic leukemia earlier this year. "This study, and others we have conducted on idelalisib, demonstrates that we may no longer need to use chemotherapy in CLL," he added.
According to a report from the American Cancer Society, a year after the idelalisib study, 92 percent of patients who had been treated with the drug were still alive, in comparison with 80 percent in the placebo group. The results were so positive that the study was terminated early so that all of the trial's participants could be treated with the drug. "We saw incredible responses in patients who used idelalisib. Their cancer melted away," Furman said.
The drug is also undergoing clinical trials for patients with Non-Hodgkin's lymphoma, according to a press release from Gilead Sciences. Despite its success, it's possible that idelalisib's success could be diminshed by any of several similar, competing drugs currently in development from rival drugmakers. Nonetheless, analysts say idelalisib sales could reach $2.5 billion in 2020, according to Barron's.
4. Nivolumab – Bristol-Myers Squibb Co. (NYSE:BMY)
Immunotherapy is a huge buzz word in the pharmaceutical world, especially in the oncology arena. An immunotherapy drug works differently than other cancer drugs in that it stimulates the body's natural immune response to help it fight off cancerous cells. According to a Barron's blog post published earlier this year, Nivolumab was one of the most talked about drugs at 2013′s American Society of Clinical Oncology meeting in June, and Bristol-Myers is expected to submit an application for FDA approval of the drug before the end of the first half of the year.
The drug, which has been developed to treat metastatic melanoma, is known as a "programmed cell death 1 inhibitor," or a PD-1 inhibitor. The treatment works by blocking an immune suppressive pathway that "creates a shield for cancer cells against the immune system," according to a report from Medscape. This means the drug essentially "reactivates" the body's immune responses against the cancer cells; once the "shield" is blocked, immune cells can then do their job and destroy the cancer cells.
A recent Medscape report from earlier this year suggests that the drug is so promising that it "may allow medical oncologists to have raised expectations for patients with metastatic cancer," according to Geraldine O'Sullivan, M.D. and her colleagues at the National Cancer Institute.
Bristol-Myers is expected to submit its New Drug Application to the FDA in the next few months, a move which would allow for potential FDA approval as early as December, according to Barron's, and analysts say the melanoma treatment could potentially reach sales of $8 billion by 2020.
The catch amidst all of this good news? Merck has unveiled it's own PD-1 inhibitor, which some say puts that company on track to break into the U.S. market ahead of Bristol-Myer's nivolumab. Further, skeptics caution investors that more data is still needed on both drugs.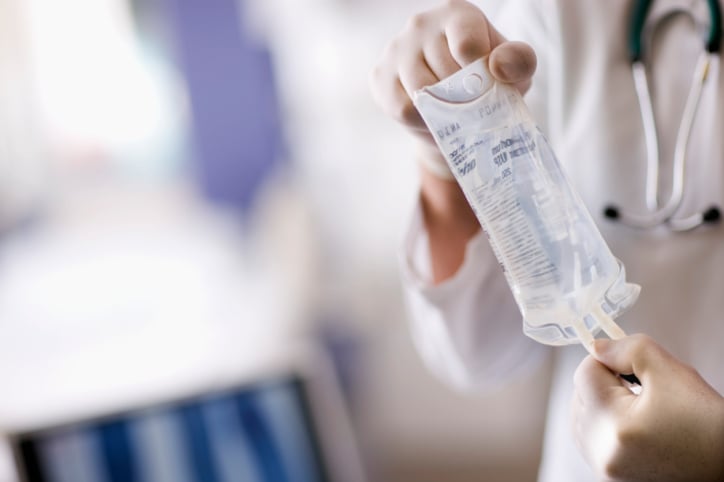 3. Cyramza (ramucirumab) –– Eli Lilly Co. (NYSE:LLY)
Ramucirumab was granted approval through the FDA's "breakthrough therapy" designation earlier this month and was approved early last week, making it the first ever drug approved by the FDA as a treatment for advanced gastric cancer in patients for whom chemotherapy has failed. The drug, which is being branded as Cyramza has been developed to treat patients with advanced stomach cancer or "gastroesophagal junction adenocarcinoma," a form of cancer that is located in the region where the esophagus joins the stomach, according to the FDA's press release.
"Although the rates of stomach cancer in the United States have decreased over the last 40 years, patients require new treatment options, particularly when they no longer respond to other therapies," said Richard Pazdur, M.D., who serves as director of the Office of Hematology and Oncology Products in the FDA's Center for Drug Evaluation and Research. "Cyramza is [a] new treatment option that has demonstrated an ability to extend patient's lives and slow tumor growth," Pazdur added, in the press release.
"Until now, there were no FDA-approved options for patients in this indication. We are pleased that the FDA has approved Cyramza for these patients. This is an aggressive disease that is difficult to treat, and the prognosis has typically been very poor," according to a press release Monday from Eli Lilly.
Peak sales estimates for the drug currently hover just over $1 billion a year, according to FierceBiotech.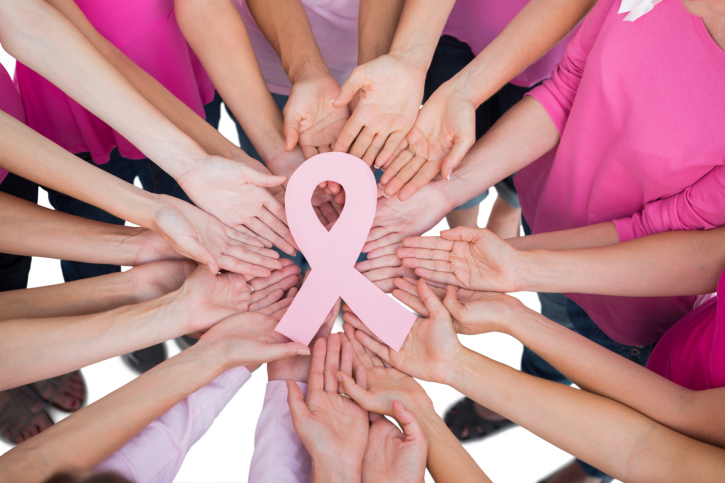 2. Palbociclib – Pfizer, Inc. (NYSE:PFE)
Palbociclib has generated a lot of interest recently. The drug, which is being developed by Pfizer, is considered one of the most promising experimental breast cancer drugs in drugmakers' pipelines today, and works by blocking a pair of enzymes known as cyclin-dependent kinases 4 and 6. According to a report earlier this month from Forbes, researchers speculate that the medicine has the potential to eventually generate as much as $10 billion in annual sales if further studies are as successful. Dennis Slamon, a UCLA physician scientist who was been working with Pfizer on the development of the drug, claims that, "These are as impressive results as I have ever seen. I do not say that lightly," regarding the drug's first clinical trials.
But study results that have come to light since then have some investors feeling a little downhearted on the drug. A report released earlier in April notes that in Pfizer's most recent clinical trial involving the drug, which was used in 165 post-menopausal patients undergoing treatment for metastatic breast cancer, the drug didn't display statistically significant survival rates, though the medicine did prove effective in halting the spread of the cancer.
Still, researchers who worked on the study remain optimistic. "The magnitude of benefit we are seeing is not something commonly seen in cancer medicine studies," said Richard S. Finn, M.D., one of the study's principal investigators. Finn is an oncologist with UCLA, and calls the study "quite groundbreaking," according to a report from The New York Times.
Many expect Pfizer to seek FDA approval of the drug in 2015, though it's possible that the company could file a new drug application with the FDA sooner before the end of 2014. According to Barron's, David Risinger, an analyst with Morgan Stanley, pegs annual sales of the drug at around $5.5 billion by 2020 if regulators approve the drug.
1. Sovaldi (sofosbuvir) –– Gilead Sciences, Inc. (NYSE:GILD)
Topping our list, perhaps unsurprisingly, is Gilead Sciences' Sovaldi, a hepatitis C cure that retails for $1,000 a pill. The drug has been making considerable waves recently for a number of reasons. For one, Gilead Sciences pulled off the fastest drug launch on record; the pill was approved in December and its first-quarter sales totals a unheard of $2.27 billion. The drug was a blockbuster in its first-quarter since winning FDA approval and has even been dubbed a "rocket ship" by FiercePharma. Analysts are expecting the drug to hit double-digit numbers by the end of this year alone. Mark Schoenebaum, an analyst with ISI Group in New York, notes that the drug's release exceeded "even the high-end of buy-side expectations," according to Businessweek.
Analysts caution, however, that Sovaldi is likely to slow down later in the year, and the company has already received criticism for regarding the drug's price point. "There's no doubt that this is a tremendously impressive drug launch," said Marshall Gordon, an investor with ClearBridge Investments LLC. "But everybody knows that, and there's limited visibility on the sustainability of it," he added. Analysts have also suggested that Sovaldi could end up sparking a price war with rival drugmakers, which have their own hepatitis C cures in the works.
More From Wall St. Cheat Sheet: