6 Emmy-Nominated Dramas: Who Will Win?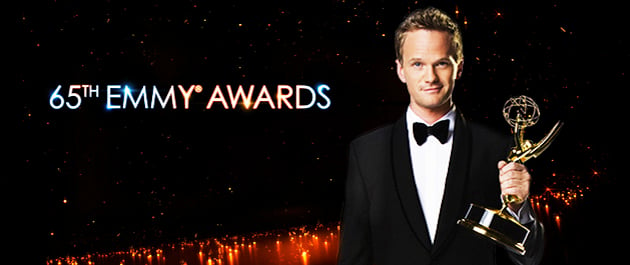 The 2013 Primetime Emmy Awards Ceremony is set to be held tonight at the Nokia Theatre in Downtown Los Angeles with host Neil Patrick Harris. In an era that has been called the "golden age" of television, competition for top awards is more fierce than ever — with film writers and directors making the move to television along with actors usually committed to films, there is an overabundance of talent in television and it doesn't look likely to change anytime soon.
But for television show-runners and writers, no award is bigger than the Emmy for Outstanding Drama Series — the Emmy equivalent to the Oscar's Best Pictures. The nominees for the 2013 Emmy for Outstanding Drama Series are Breaking Bad, House of Cards, Downtown Abbey, Mad Men, Game of Thrones, and Homeland. Many have already won Outstanding Drama Series in previous Emmy Ceremonies — some are looking for their first. 

Ranked from least likely to win to most likely to win, here are the six shows battling tonight for Outstanding Drama Series.
6. Downton Abbey (Season 3)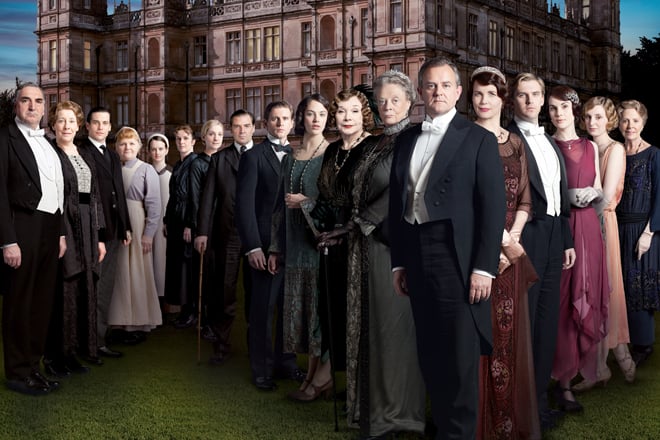 Downton Abbey is a British PBS period drama created by Julian Fellowes and co-produced by Carnival Films and Masterpiece. Set in the Yorkshire country estate of Downton Abbey, the series revolves around the lives of an aristocratic family and their servants in the post-Edwardian era.
Downton Abbey was nominated for Outstanding Drama Series last year and also won in the category of Outstanding Miniseries or Movie in 2011.
While Downton Abbey has garnered both critical acclaim and an enthusiastic fan-base, the period drama has not received the kind of widespread commercial success that usually accompanies Emmy-winners in the category of Outstanding Drama Series. And with competition for best drama set to be fierce this year, Downton Abbey isn't expected to compete for top honors.
5. Mad Men (Season 6)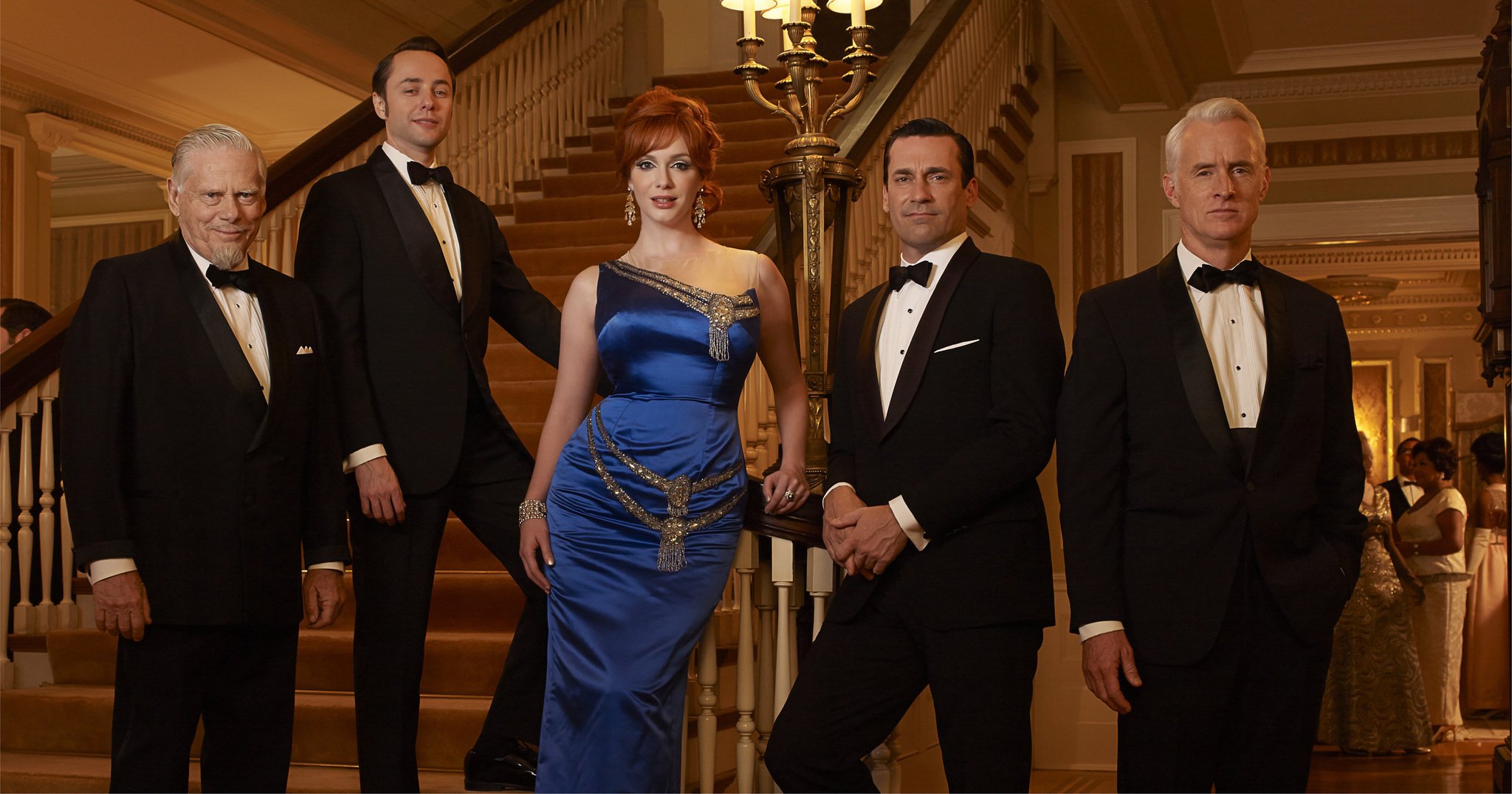 Mad Men is a period drama that first premiered back in 2007 on AMC (NASDAQ:AMCX) and is produced by Lionsgate Television (NYSE:LGF). The focal point of the series is Don Draper (Jon Hamm) and his experiences both within the 60′s advertising world and outside as American culture goes through radical shifts. Created by Matthew Weiner, who also serves as showrunner, Mad Men has had consistent commercial and critical success since it first premiered in 2007.
Before last year's victory for season one of Homeland, Weiner's Mad Men had won the award for Outstanding Drama Series four years in a row, from 2008 to 2011, and everything this year is pointing to Emmy voters moving in a new direction once again. That isn't to say the newest season hasn't been fantastic — it's been on par with previous seasons if you follow critical sentiment — but when you've won the award so many times and people come to expect brilliance, it can be hard to keep up with the demands of fans and critics.
Additionally, the fact that Mad Men does not have any writing nominations also points towards voters going in a different direction this year. Of course, given that next season is set to be Mad Men's last, it wouldn't be surprising to see series return to the Emmys in top form, since Emmy-voters like to award final seasons of a show more heavily than others.
4. Game of Thrones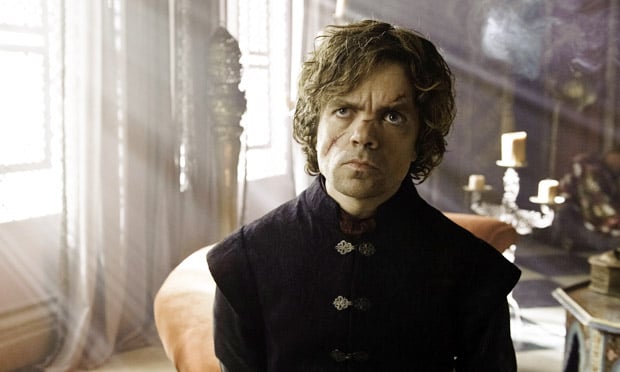 HBO's (NYSE:TWX) epic fantasy series, Game of Thrones, based on A Song of Ice and Fire by George R. R. Martin, just had arguably its best season yet in a year that saw the series' fan-base explode into popular culture — especially the ninth episode of the season "The Rains of Castamere." Along with nearly blowing up Twitter after the episode premiered, writers David Benioff and D. B. Weiss were both nominated for Outstanding Writing for a Drama Series due to their work on the episode. Between the writers and the show itself, there may be a chance for at least one to bring home the prize to HBO.
Game of Thrones is a bit of a dark-horse pick, though it is unlikely to take the lead over the number one series on this list. While the show has both widespread critical acclaim and a huge fan-base, the fantasy series seems a long-shot to compete in a category that has historically gone for more pure dramas. Game of Thrones just doesn't seem like the kind of show Emmy voters usually respond to.
In fact, dating back to 2000, the award for Outstanding Drama Series has gone to only six different shows: The West Wing four times; The Sopranos – another from HBO – twice; Lost once; 24 once; Mad Men four times; and Homeland once last year. Could Game of Thrones make it to that list? Possibly. But the show definitely doesn't fit in with previous winners.
3. Homeland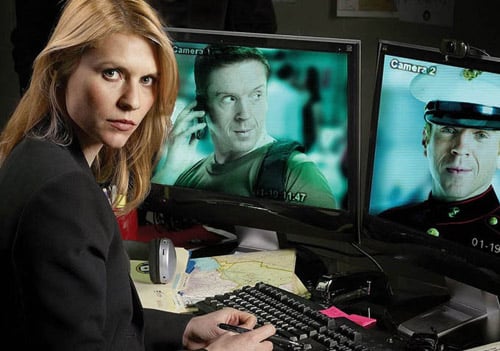 The reigning winner of the Emmy for Outstanding Drama Series, Showtime's (NYSE:CBS) Homeland, had another stellar season in its second outing and received widespread critical acclaim from critics and viewers alike. Featuring strong performances from Claire Danes, Damian Lewis, and Mandy Patinkin, Homeland has established itself as one of the premier series on television. The series is loosely based on the Israeli television series Hatufim and was created by Gideon Raff and developed for American television by Howard Gordon and Alex Gansa. It's also Showtime's only nominee for the category.
Many onlookers are predicting that Homeland will be competitive among the top nominees in Outstanding Drama Series, but it seems more likely that the show will have a bit of a sophomore slump. While the second season has received considerable acclaim, it did tend to test the limits of believability at times and the general consensus is that the first season was superior to the second — if only slightly.
There's also the fact that even last year's win for Homeland was pretty surprising, given some of the heavy hitters that it was competing against — including a few strong mainstays in the category. While there's no doubt that Homeland remains one of the best shows on television, it seems unlikely that the show would repeat its victory. We'll have to wait to see what Homeland's third season has in store, and Showtime will have to wait to claim another victory.
2. House of Cards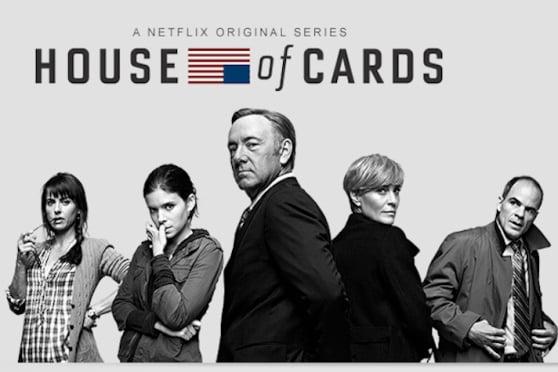 Netflix's (NASDAQ:NFLX) original series House of Cards was not only a game-changer, but also one of the best series of the year. Based on the BBC miniseries of the same name, House of Cards was developed and produced by Beau Willimon with David Fincher acting as both executive producer and as director for several episodes. Starring Kevin Spacey, Robin Wright, and Kate Mara, Netflix gambled big on the show, supplying the creators with a $100 million series order right off-the-bat without a pilot test run.
While the season received mostly positive reviews, it did seem to garner more criticism than some of the other entries on this list. Critics were quick to praise the series' impressive cinematic qualities and spectacular performances by Spacey and Wright (who received nods in the categories of Best Actor and Best Actress), but also pointed out flaws in the show's writing.
But what House of Cards has that no other series on this list does is a trump card — it's game-changing premiere on Netflix. Whether you believe this should influence voters or not, there's no denying that the buzz over Netflix and its attempt at original programming is very much in the news. If Oscar voters are sometimes influenced to vote for films depicting relevant events and stories, then it makes sense that Emmy voters might also feel inclined to make House of Cards the first recipient of Outstanding Drama Series that premiered on a streaming-platform.
Of course, none of it matters because one show is set to dominate the competition this year.
1. Breaking Bad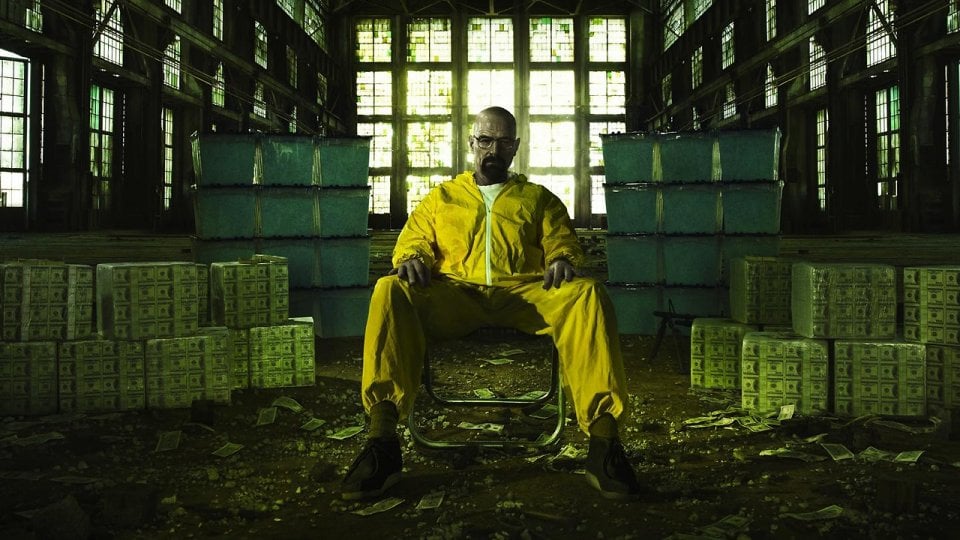 It's an absolute no-brainer to predict that Breaking Bad will come away with the Emmy-award this year for Outstanding Drama Series. The popular crime-drama from AMC and Sony Pictures Television (NYSE:SNE) is just now approaching it's final two episodes in a season that has seen the series get more viewers than ever before while also being the most critically acclaimed of the entire series. For Breaking Bad creator Vince Gilligan, and actors Bryan Cranston, Aaron Paul, and Dean Norris, it would be a fitting conclusion to the series to come away with Outstanding Drama Series. It also improves AMC's chance of having a winner on its hands.
Given the critical reception of Breaking Bad's fifth season, you could argue a case for the show based on simply merit, but the series also has some things going for it that make it an absolute shoe-in for the award — namely, it has never won the award for Outstanding Drama Series despite  having been nominated four times previously. It's hard to believe, but while the show picked up three consecutive wins for Cranston and two supporting wins for Paul, it has never been nominated for a writing award before this year or won the Outstanding Drama Series category. That's all about to change.
Call it the Scorsese effect, but voters tend to award directors, actors, or even television series that have been around for a while and somehow missed out on awards they should have already received. Of course, in this case, Breaking Bad would be receiving its award for what many believe is its best season, so it seems an absolute given that the show comes away with top honors. Furthermore, considering Breaking Bad's popularity both commercially and critically, it would seem as if Emmy-voters were specifically shying away from the show due to popularity — something some onlookers believed was at work when Homeland won over Breaking Bad's fourth season.
But not this year. This time around, Breaking Bad is coming hard and strong for the gold statue.