6 Spider-Man Characters We Could See in Sony Spinoffs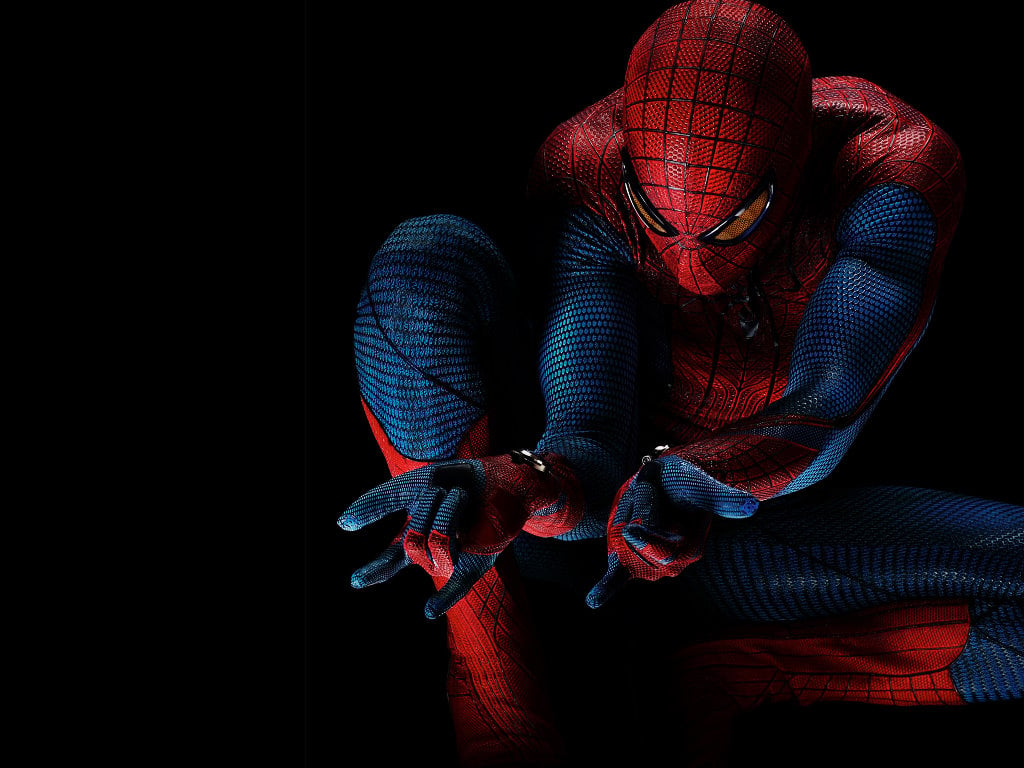 Earlier this week, Sony Pictures Entertainment chief Michael Lynton told investors at the Sony lot that the studio was gearing up to expand the Spider-Man property to involve other characters and villains. "We do very much have the ambition about creating a bigger universe around Spider-Man," Lynton said. He added, "There are a number of scripts in the works."
The news more or less put an end to any speculation that Spider-Man would find his way to Disney's Marvel Cinematic Universe in the near future. Instead, it looks as though Sony is looking to emulate the success of Fox and Disney by creating their own extended universe with the Marvel characters it owns the rights to — a topic that certainly raises many questions.
Sony's longtime rights to the Spider-Man property include any character or villain within the Spider-Man universe. Of course, the actual breakdown is mostly a matter of conjecture, as most characters weave in and out of Marvel comics, making for a confusing distinction of which character belongs to which superhero — at least to non-studio folks who don't have access to official documents and agreements.
While Sony's potential list of Spider-Man characters isn't nearly as long as Fox or Disney's, here are six characters Sony could look to spin off from its Amazing Spider-Man series.
Venom
Considering Sony's previous interest in pursuing a Venom spinoff film, this is likely to be the first film in the extended Spider-Man universe that hits production. At the time of Spider-Man 3′s release, producer Avi Arad had publicly announced that Sony and Marvel Entertainment would be pursuing a Venom-based film portraying the popular character as an anti-hero. But after the fallout from Spider-Man 3, news of the project mostly died down, other than unconfirmed reports that Josh Trank (Chronicle) is set to direct the film after the Fantastic Four reboot.
Venom first appeared in Marvel comics in the 1980s and is the dual-life form between a symbiote, a sentient alien, and one of its many hosts. While the symbiote's first host was Spider-Man, the hero would later reject the symbiote only for it to merge with Eddie Brock — a reporter at the Daily Globe whose career was disgraced when he was proved to have fabricated a story revealing the identity of the Sin-Eater. Other characters who have merged with the symbiote to become Venom include Mac Gargan and Flash Thompson.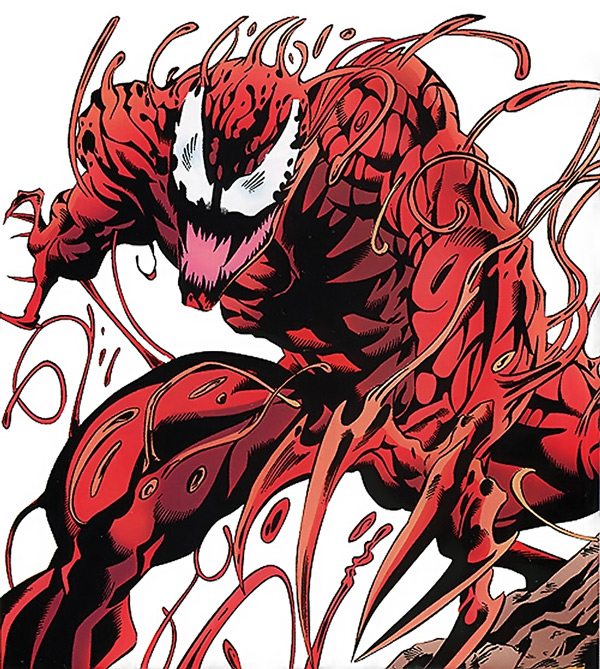 Carnage
One of the most popular villains in Spider-Man's rogues gallery, Carnage is likely to make an appearance in any film that includes Venom. Not only does Carnage share the same symbiote roots as Venom, but the supervillian also acquired his powers when his alter-ego Cletus Kasady shared a prison cell with Eddie Brock following his defeat by Spider-Man. Carnage creator David Michelinie has described the character as a psychopath with no sense of morality, having been drawn to explore what the symbiote would do to a murderous lunatic.
While Spider-Man fans have been clamoring for a film adaptation of Carnage, the previous description of the character should raise some huge red flags — make no mistake, Carnage is one of the most violent and disturbing characters within the Marvel universe. Given that Sony is highly unlikely to push any Venom or Carnage film above a PG-13 rating, there would definitely need to sacrifices to Carnage and Cletus Kasady's character in order to achieve a satisfactory rating from the MPAA.
Still, when you consider what Warner Bros. was able to bring to the screen in the Dark Knight trilogy and still maintain a PG-13 rating, there's definitely hope that Carnage will see his debut on the big screen. Just don't expect Carnage's brutal past to be described in detail or his series of murders to be depicted in detail.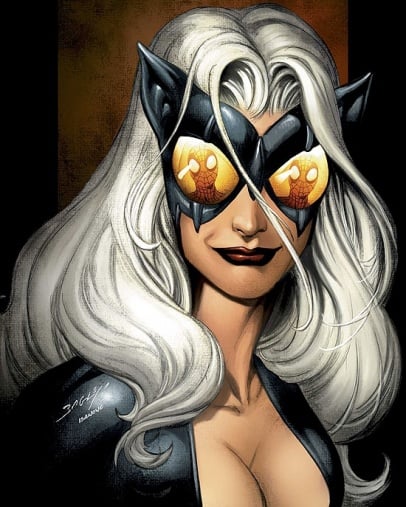 Black Cat
Black Cat, or Felicia Hardy, first appeared in The Amazing Spider-Man #194 in 1979 and is very similar to DC Comics antihero Catwoman. Born in Queens, New York, Felicia trained herself in various fighting styles and acrobatics following a traumatic event and would later adopt a costume and the Black Cat moniker in order to follow in her father's footsteps as a world-renowned burglar.
According to the original Spider-Man trilogy director Sam Raimi, Black Cat was already set to be heavily featured in Spider-Man 4 had Sony pursued it, rather than decide to reboot the series. Even more interesting is the fact that actress Anne Hathaway was at the top of the list to play the character — something that would have further made the similarities between Black Cat and Catwoman clear to those unfamiliar with the Spider-Man character.
While it wouldn't be a surprise if Black Cat or Felicia Hardy made an appearance in the Amazing Spider-Man series, it might be a little while before we see a full-fledged spinoff considering the memories of 2004′s Catwoman are still lingering.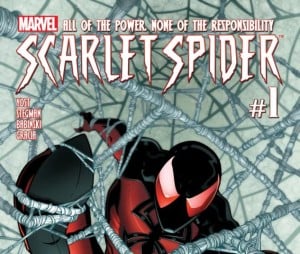 Scarlet Spider
Scarlet Spider first appeared in Web of Spider-Man #118 and has had several different identities, including Ben Reilly, Peter Parker, and Joe Wade. The first Scarlet Spider, Reilly, was a clone of Spider-Man created by super-villain the Jackal in an attempt to defeat the superhero. But when the original Peter Parker proved victorious in battle, the clone escaped the city and adopted the name Ben Reilly — a combination of his Uncle's first name and Aunt's maiden name — before returning to the city five years later to fight crime.
Scarlet Spider is one of the bigger long-shots to make an appearance in the Amazing Spider-Man films because his origin involves subject matter that can often seem silly even by superhero movie standards. However, Scarlet Spider remains one of the more popular comic book characters in the Spider-Man universe, and there's a chance that if the Jackal makes an appearance as a villain that Scarlet Spider might follow.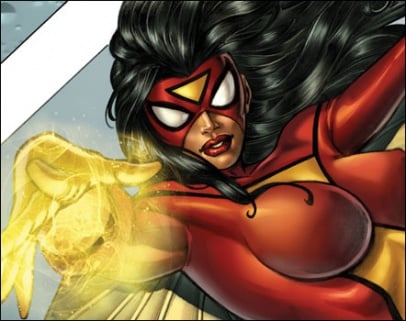 Spider-Woman
There have been several variations of Spider-Woman over the years, with the first iteration occurring in Spider-Woman #1 with Jessica Drew in 1978. When Jessica becomes gravely ill from uranium exposure, her father injects her with an experimental serum derived from irradiated spider blood which causes her to age at a decelerated rate while being imbued with superhuman speed, stamina, agility, and reflexes. Other iterations of Spider-Woman include Julia Carpenter (who would later become the second Madame Web, also a candidate for Sony), Mattie Franklin , and supervillain Charlotte Witter.
We can probably blame Catwoman and Batman and Robin, but female-based superheroes are definitely not getting the attention they deserve at studios at the moment, meaning Spider-Woman is likely a long-shot to make an appearance in The Amazing Spider-Man series. But given Warner Bros.' goal of putting Wonder Woman on the big screen, along with rumors of an appearance in the Man of Steel sequel, its definitely a possibility that some sort of iteration of Spider-Woman is in the cards, even if it isn't a major role.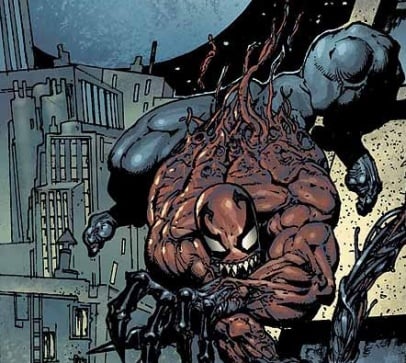 Toxin
When it comes to the slew of characters sourced from the alien symbiote, Toxin is the lesser known of the group which includes Venom and Carnage. The third major symbiote of the Spider-Man series, Toxin is the result of Carnage's symbiote "offspring" and New York City cop Patrick Mulligan. Carnage and Venom would later team-up to take on Toxin before Spider-Man joined the fray to support Toxin, defeating the two and pushing Toxin to pursue good.
On the meter between villain and hero, Toxin falls closer to the side of good, with Venom leaning to the middle and Carnage all the way villain. While Toxin could be seen as an unnecessary addition to the symbiote story-line, the character's origins as the only good character to merge with the symbiote for an extended period of time could give a Venom or Carnage story-line additional weight. Toxin is definitely one of the bigger long-shots to make a movie appearance, but if Sony pursues a symbiote story-line on a large scale, there's definitely a possibility he makes an appearance.
Don't Miss: 5 Spy Movies That Prove the Genre Is Recession-Proof.