6 Weekend Cars for the Wealthy that Command 6 Figures
For the well-off and the affluent, there's no shortage of vehicular toys to splurge on, ranging from $100,000 to upwards of $1 million. While many of the these cars likely make poor daily drivers, the weekend affords their owners a chance to take them for a spin, stretch their legs, and put the pedal to the metal with little concern for traffic and urban congestion.
When discussing cars of this caliber, it largely comes down to consumer taste: Money, fuel economy, and maintenance costs will take a backseat to performance and comfort. But mostly performance.
Here's a smattering of six cars — a small drop in the gigantic pool of options — that show a range of what six figures can buy, from the comfortable Bentley Continental to the hardened track-oriented Ferrari 458 Speciale. The following, which are not ranked by any specific measure,  will guarantee a fun and wild commute to your villa, castle, penthouse, or wherever.
1. Ferrari 458 Speciale 
The Ferrari (FIATY.PK) 458 is a go-to high performance car for those who prioritize performance over purse strings, and for good reason: Since its introduction, the 458 has been lauded as one of the greatest cars in recent years. Its silky V8 to its precise handling and everything in between come together in perfect harmony to create the kind of masterpiece that one would expect from Ferrari.
However, for those looking for something with a little more, Ferrari was only too willing to deliver. The 458 Speciale "takes what is already one of the most extreme road cars you can buy and turns it up a notch further. In the spirit of the Ferrari 360 Challenge Stradale and 430 Scuderia, the Speciale takes the 458 into new, more hardcore territory," according to U.S.-based evo. This means 597 horsepower, equating to 133 horsepower per liter — the most ever achieved from a naturally aspirated engine, Ferrari says. It'll run a pretty penny, too: $298,000 or so, a 25 percent premium on the standard 458.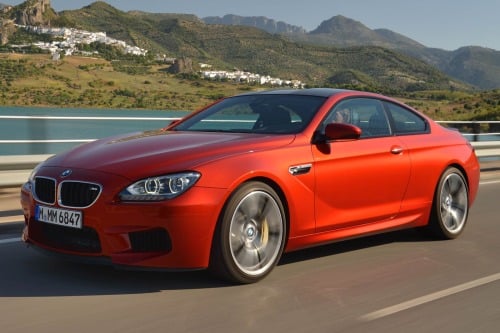 2. BMW M6 Coupe
While the Ferrari is as attention-grabbing as they come, the BMW sports a more subdued look, though certainly not a bland or sleepy one. Though Ferraris are far more rare to see on the roads, the BMW 6 Series is fairly common, which makes the M6 something of a sleeper car, since it has 560 horsepower lurking under the hood, courtesy of a twin-turbo, 4.4-liter V8.
Rather than having a track focus, the BMW is more of a grand touring car, built for comfort first and foremost, with an ungodly amount of power under the driver's right foot, if that person so wills it. The M6 coupe, seen above, starts at around $111,200.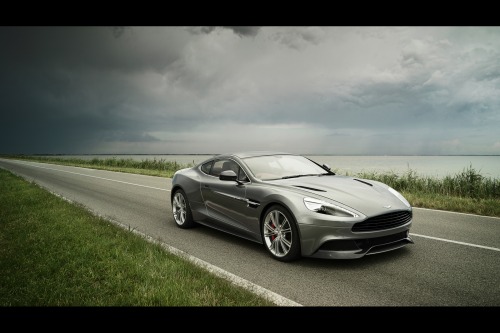 3. Aston Martin Vanquish
Aston Martin has long been known for designing and producing some of the most beautiful cars around, and the latest Vanquish doesn't disappoint. A gratuitous V12 offers up 565 horsepower in the smoothest way possible. Although that might seem a tad soft for an engine of its size, it's important to remember that like the BMW, the Aston is a driver's car, not a track-based thoroughbred.
Nonetheless, sensuous styling and seamless performance combine to make the Vanquish one of the most desirable cars on the market today. It's so nice that we're even willing to consider forgiving the company for the Cygnet city car. It'll run a healthy $282,110 before options, and you better believe those won't come cheap, either.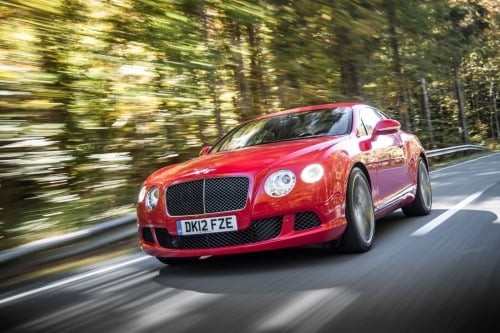 4. Bentley Continental GT V8
Another pick for longer drives, the Bentley (VLKAY.PK) Continental GT prides itself on offering an exceptionally luxurious interior that happens to be coupled to a beastly 4-liter V8 engine, good for around 500 horsepower and a massive 487 pound-feet of torque. While it is a bit less powerful than its larger W12 sibling, Autoblog points out that "the sound of the V8 is deeper, richer and altogether more athletic than the W12." And for a car that is more meant for enjoyable countryside drives, drivers should find the V8 more than sufficient.
Additionally, the Bentley comes in at around $174,000, a relative bargain to come of the other cars listed here. As Bentley's "most affordable" model, the Continental GT surely won't disappoint, even if it's four cylinders down from the traditional model.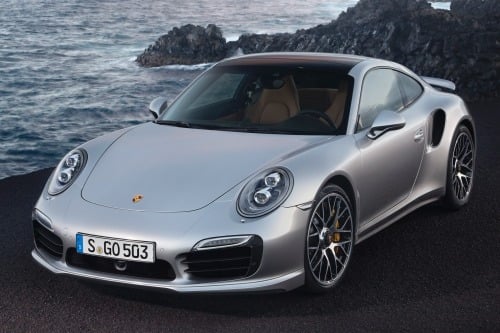 5. Porsche 911 Turbo S
"A Wicked-Fast Street Legal Multi-Tool" is how Autoblog described the Porsche 911 Turbo S, and on paper, we'd be inclined to agree. A twin-turbo, 3.8-liter flat six engine delivers 560 horsepower, which, although on par with the other cars listed, is shoehorned into a vehicle that weighs just 3,538 pounds (compared to the Bentley's 5,060 or the BMW's 4,255). However, unlike those touring cars, the Porsche is bred for being slung around tight corners.
With a base price of $182,050, the Porsche falls on the same plane as the Bentley but comes at a substantial premium to the Ferrari, even if the latter is a bit more hardcore in its Speciale suit.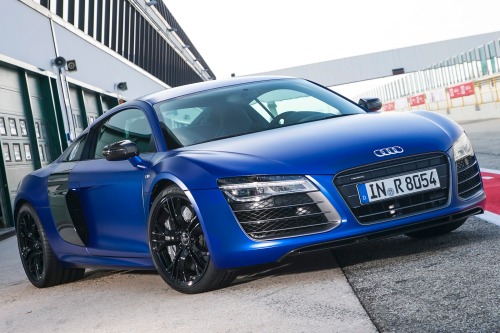 6. Audi R8 V10 Plus
Finally, the Audi R8 — offered initially with a potent 4.2-liter V8, buyers can opt for a 5.2-liter V10, which provides a cool 525 horsepower. But if that's still not suiting a buyer's needs, Audi offers the R8 V10 Plus, which sees the car shed 130 pounds and adds 25 more horses for 550 horsepower altogether.
To help the car lose weight, the Plus employs carbon-ceramic brakes, less sound bay insulation, a smaller fuel tank, and an array of carbon fiber bits. For the base price, the V10 Plus starts at around $179,000, on par with the Porsche, which is perhaps its closest competitor featured.
Don't Miss: Saks Helps Cadillac Boost Its Fashion Image.