7 Cars That Deliver Cool Under $20K
By narrowing down the dizzying number of choices from world automakers, Kelley Blue Book offers consumers a break from aimless searching during a car purchase. The resource site recently offered up lists of coolest cars under $18,000, a follow-up to the KBB 10 coolest under $25K. Here are highlights that keep sights set below $20,000 while hitting the notes of a cool car.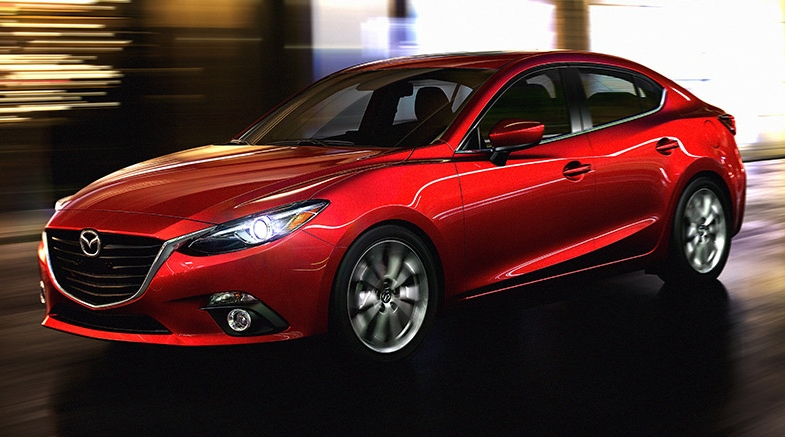 1. 2014 Mazda3 4-Door ($16,945)
Auto shoppers looking for fuel efficiency and low prices will gravitate toward this Mazda (MZDAF.PK) naturally, but anyone seeking style both inside and out will also find plenty to like about the 2014 Mazda3 4-Door. With 155 horsepower in the 2.0 base model, it beats the pop among most of its low-price competition, but its attractive design and interior style set it apart. KBB considered it wothy of sixth place.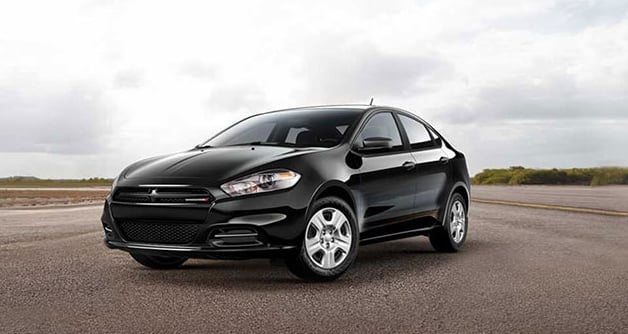 2. Dodge Dart SE ($15,995)
The Chrysler Group (FIATY.PK) took style pointers from parent Fiat in the design of this Dodge Dart, which adds a flair rarely seen in the sub-$20K category. Standard features include 36 highway mpg and 160 horsepower. Buyers can even add a little flash to the base SE model while still driving home without committing anything above $20,000. The KBB list had it as fifth coolest on the market.
3. 2014 Ford Focus SE Hatchback ($18,625)
There are ways to add cool to a Ford (NYSE:F) Focus SE Hatchback, but even the standard version is delivering for buyers of this very popular car. The 160 horsepower in the 2.0-liter engine and the voice-activated system are excellent starting points, while the 36 mpg highway satisfies the sensible needs of buyers. Available engine upgrades bump up the price and fun factor significantly, but there is little lacking in the base Focus, which KBB ranked as the second-coolest car in the low-price segment.
4. 2013 Mini Cooper Hardtop ($19,700)
The compact car line from parent BMW (BMAXY.PK) specializes in cool, affordable cars, but the base 2013 Mini Cooper Hardtop is the only one that falls on the south side of the $20,000 barrier. This Cooper features a unique grill and front exterior design while the performance options allow for unlimited fun in a small package. This Mini priced out of the lower KBB list but placed on the higher-cost segment.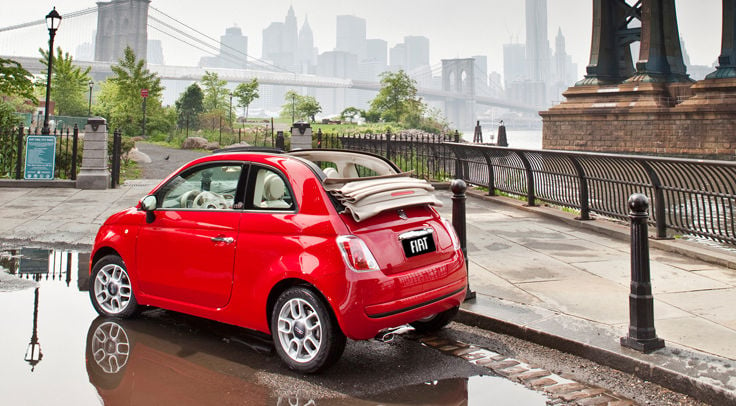 5. 2013 Fiat 500 Cabrio Pop ($19,600)
Fiat continues to prove it knows the sub-$20K segment better than most automakers with its 500 line. The 500 Cabrio Pop is a soft-top convertible with an eye-grabbing front design that easily differentiates it from sensible Japanese compacts. This model is incredibly efficiency at 40 mpg highway, but the real draw is in the cool, open-air feel that comes in below $20,000. KBB couldn't bring it into the sub-$18K category, but the Cabrio Pop is a winner when a budget shifts to $20K.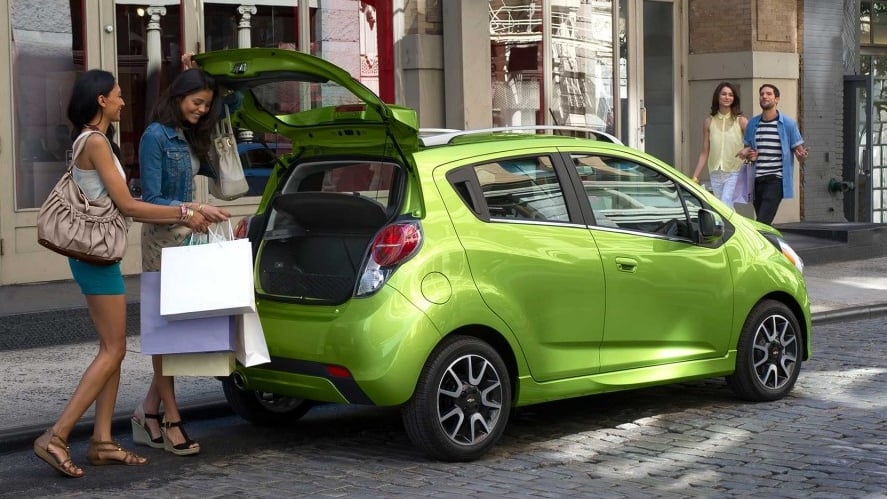 6. 2014 Chevy Spark 2LT ($15,290)
GM (NYSE:GM) was not producing an attractive option in the sub-$20K set before delivering the Chevy Spark. Handy navigation and smartphone apps make it a tech-savvy car, while the colors and accents in the 2LT model make it a cool car for city driving, especially for someone who wants to stand out. KBB rated it in tenth place.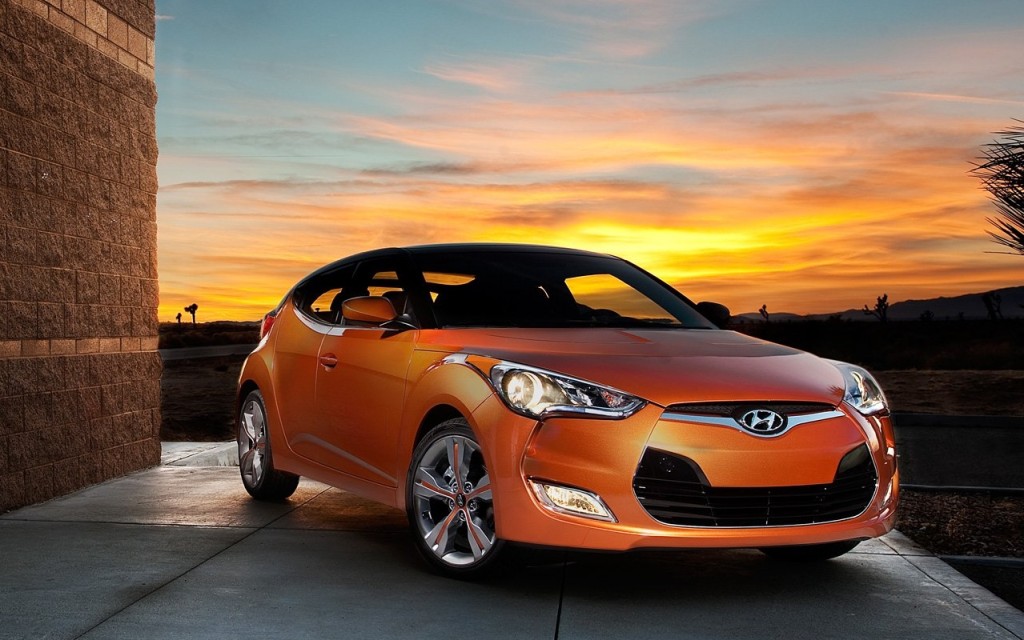 7. 2013 Hyundai Veloster ($17,600)
This unique, three-door car gives Hyundai (HYMLF.PK) a slot in the under-$20K set. Sporting chrome accents, flashes of metallic on the interior, and LED lights that just don'tusually make it onto cars this affordable, the Veloster appeals further to the younger set with an advanced audio system in the Re:Mix trim ($20,050). Of course, two passenger-side doors to go along with one driver's side door will appeal to anyone bored of the usual ho-hum compact cars. KBB considered this car the coolest ride under $18K.
Luxury automakers and sports car manufacturers don't have a monopoly on cool. As Kelley Blue Book points out, there are numerous rides with flair to check out below $25,000, and several worthy of the cool list in the under-$20K set.
Don't Miss: 8 Cars With the Most Punch Under $30K.