7 NCAA College Basketball Freshmen Set to Make a Splash
Scouts, agents, and coaches will have their eyes peeled during the 2013-14 college basketball season, which officially started November 8. This particular freshman bunch, eager to prove and high on talent, includes several names making the rounds as the most exciting college athlete to watch. We train our eye on seven new names who are likely to star in multiple match reports this season. The following players are not listed in any order.
Andrew Wiggins (University of Kansas)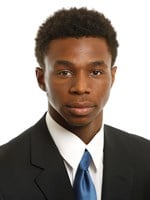 If there's one incoming player everyone in college basketball will have their eyes on, it's Kansas's Andrew Wiggins. The Canadian forward has been the talk of town for quite a while now, and the dunk specialist has some hype to live up to as he starts the 2013-14 season this November.
Jabari Parker (Duke University)
The offensive forward, new to Duke this season, has a great opportunity to shine at the high-profile side. As Rushthecourt.net's Randy McClure told USA Today, "Duke hasn't had a player this versatile and talented since Luol Deng willed the Blue Devils to the Final Four a decade ago."
Andrew Harrison (University of Kentucky)

Harrison is part of a Kentucky team being touted as offensively strong this season, and he will have his hands full trying to stand out. But the 6'5 point guard has furious speed and a raging competitive spirit as big weapons. According to Bleacher Report, "There isn't a better freshman floor leader out there, and only a couple of upperclassmen who are anywhere near his league."
Aaron Gordon (University of Arizona)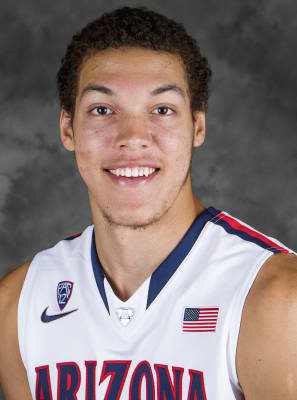 Aaron Gordon, a 6'8 forward, is carrying Arizona's hope for a Final Four spot on his young but able shoulders. According to USA Today's Nicole Auerbach, Gordon is "a game-changer — perhaps the best NBA prospect in the nation — and the Wildcats will go as far as he takes them."
Tyler Ennis (Syracuse University)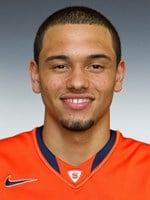 Syracuse's new guard is trying to fill the shoes of Michael Carter-Williams, who averaged 7.4 assists last season, but there may not be a better replacement. Canadian Ennis has a strong passing game and some impressive ball-handling skills, making him a great name to watch this season.
Wayne Selden (University of Kansas)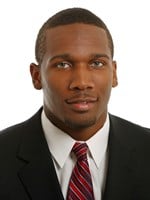 Selden, a smart, thinking player, may be overshadowed by Wiggins on the Kansas roster, but the shooting guard is tall, strong, and quick — all qualities that are likely to make him shine. Sporting News's Mike DeCourcy had some high praise for the young player: "Wayne Selden does not relent. I'll say this as directly as possible: Selden is the hardest-practicing freshman I've encountered in more than a quarter-century on the college basketball beat."
Derrick Walton (University of Michigan)

The 6'1 Walton is one of two point guards on the Michigan roster, along with Spike Albrecht. That situation gives him a lot of space to show his leadership skills and on-court talent — although taking the mantle from Trey Burke won't be easy. Walton hopefully knows how to handle those bright spotlights.
All player pictures are from respective official team websites.
Don't Miss: 7 Oldest NFL Quarterbacks of All Time.