7 Films Dominating Box Office Headlines This Week
Warner Bros.' (NYSE:TWX) Gravity is not letting up just yet as the Alfonso Cuaron-helmed space thriller led the box office for the third straight weekend, collecting an impressive $31 million at the box office. But while Gravity's box office performance landed neatly within projections leading into the weekend, other projections proved inaccurate, including an underperforming wide release and a slightly over-performing Oscar hopeful in its second week. Here's a look at the weekend box office's biggest stories.
1. Gravity (Warner Bros.) — $31 Million
Despite a slew of new openings, including several limited release films primed for Oscar success, Warner Bros.' Gravity has continued its impressive run at the box office amid near universal acclaim and incredible word of mouth. With Gravity's star Sandra Bullock already garnering strong awards buzz for her performance and director Cuaron impressing audiences and filmmakers alike, the film was able to gross $31 million to be the first since Warner Bros.' The Hobbit: An Unexpected Journey, in December 2012, to lead the box office for three straight weeks.
In an emailed statement to Bloomberg on Sunday, researcher Rentrak Corp. wrote that Gravity has taken in $170.6 million in U.S. and Canadian theaters since its October 4 release. "It's a direct reflection of good word of mouth," said Paul Dergarabedian, senior media analyst at Rentrak. "It doesn't matter what the competition is. It steamrolls along."
Once considered a risky undertaking given the studio's increased reliance on tentpoles and established properties, the $100 million Gravity has now lifted Warner Bros. to the number one spot in domestic sales this year — and helped along by the studio's dark drama Prisoners, Warner Bros. has held first place at the box office in four the past five weekends.
Additionally, Gravity has already made $114 million overseas and is still looking forward to expansion into various strong territories, including China where it was recently accepted for distribution. China, now the second largest market for films, is expected to boost Gravity's international sales immensely while strong word of mouth continues to drive the film's success in North America.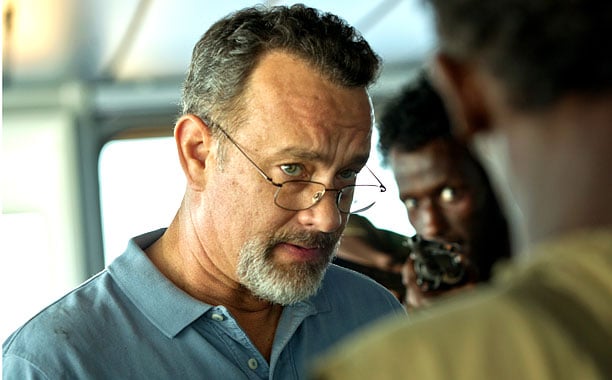 2. Captain Phillips (Sony) — $17.3 Million
Sony's (NYSE:SNE) Captain Phillips slightly over-performed in its second weekend, which helped the film overcome a disappointing opening for Sony's new release — the new adaptation of Stephen King's Carrie. Widely projected to earn somewhere in the realm of $15 million, Captain Phillips continued its strong run at the box office despite the towering competition of Gravity with a weekend take of $17.3 million.
Starring Tom Hanks as the titular Captain Phillips and directed by Paul Greengrass (The Bourne Supremacy, The Bourne Ultimatum), Captain Phillips has now earned nearly $53 million domestic and $9 million overseas for a worldwide total of $62 million. Armed with a sizable budget of $55 million, the film is likely to be a financial success for Sony as it looks ahead to the coming award months and increased foreign expansion.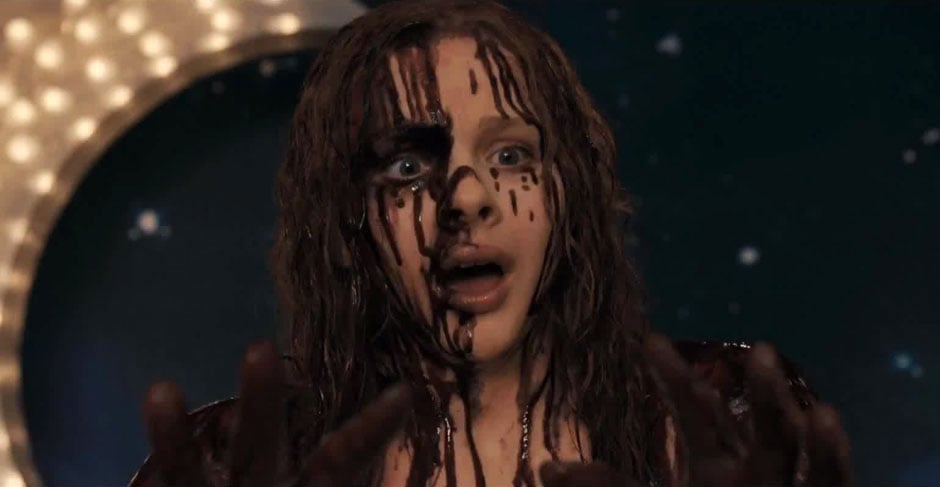 3. Carrie (Sony) — $17 Million
While $17 million is nothing to sneer at, the box office performance of Sony's Carrie managed to underperform even the most conservative of box office projections. Major Theater Chain tracking had projected a $25.2 million opening, which would have made the Stephen King adaptation the only legitimate competition to Warner Bros.' Gravity, but the final numbers managed to disappoint even when compared to conservative box office estimates of about $20 to $21 million.
Starring Chloe Grace Moretz and directed by Kimberly Peirce, Carrie is the third film adaptation of King's 1974 novel of the same name — the most famous adaptation remains the classic 1976 film by Brian De Palma starring Sissy Spacek. Produced with a budget of $30 million according to Box Office Mojo, Carrie has been marred by the comparisons to De Palma's adaptation of the novel. Betsy Sharkey of the Los Angeles Times wrote that the remake "is never able to get past De Palma's singular imprint to make a distinctive statement of its own." Critical reception of Carrie is split down the middle, with the Top Critics on Rotten Tomatoes displaying a 50 percent Fresh rating.
Despite the disappointing opening, especially compared to early projections, Carrie could still have some legs at the box office as Halloween approaches. The film is likely to stick around in the top five at the very least, even with several high profile new releases coming out next weekend — a scenario which isn't exactly exciting for Sony.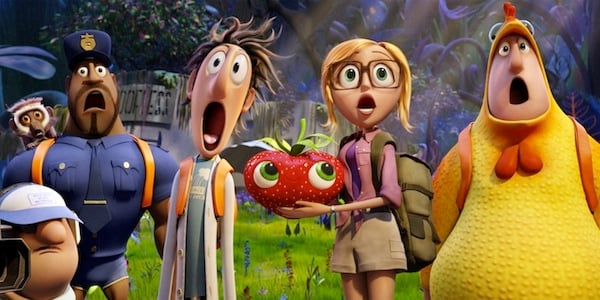 4. Cloudy With A Chance of Meatballs 2 (Sony) — $10.1 Million
Like Captain Phillips, Sony Animation's Cloudy With a Chance of Meatballs 2 slightly overperformed en route to $10.1 million in the film's fourth weekend. Projections had indicated a weekend take of around $8 million, which would have placed the film in fifth place at the box office, but with no competition in sight for the children's film market, Cloudy With a Chance of Meatballs 2 continued its consistent run at the box office.
Produced for $78 million, Cloudy With a Chance of Meatballs 2 has now earned nearly $92 million domestic and $31 million overseas for a worldwide total of $123 million. Released back on September 27, the animated film will easily eclipse the $100 million mark in North America while the film continues to expand in foreign territories.
While the sequel will be hard-pressed to exceed the nearly $125 million the first film made at the North American box office, it seems likely that it will improve upon the original film's $118 million total overseas now that it is a recognized property. Furthermore, the original film cost $100 million to produce compared to the Cloudy With a Chance of Meatballs 2′s $78 million budget, meaning even if the film were to underperform aboard, it isn't as sizable an investment.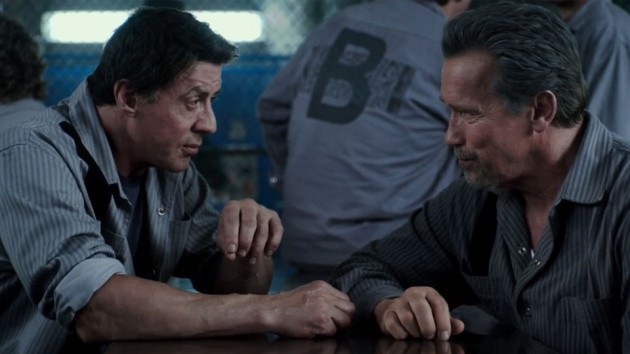 5. Escape Plan (Lionsgate and Summit) — $9.8 Million
Lionsgate (NYSE:LGF) and Summit Entertainment's action-thriller Escape Plan was another one of the weekend's wide releases. Starring Sylvester Stallone and Arnold Schwarzenegger, the film performed more or less in line with early projections that indicated a take anywhere from $9 million to the MTC's $10.2 million estimate. The final weekend tally of $9.8 million makes the film a moderate success given the kind of buzz — or lack thereof — Escape Plan was receiving.
Despite the low box office take for the film, especially given its $50 million production budget, things weren't all bad for Lionsgate and Summit. Moviegoers who did watch the film were generally satisfied, awarding it a CinemaScore of B-plus. Additionally, it already held strong overseas presales and licensing while the film's foreign box office has already exceeded domestic ticket sales with $14 million.
Through one weekend, Escape Plan has made nearly $24 million worldwide and studios Lionsgate and Summit can expect much stronger box office sales overseas than it can in North America.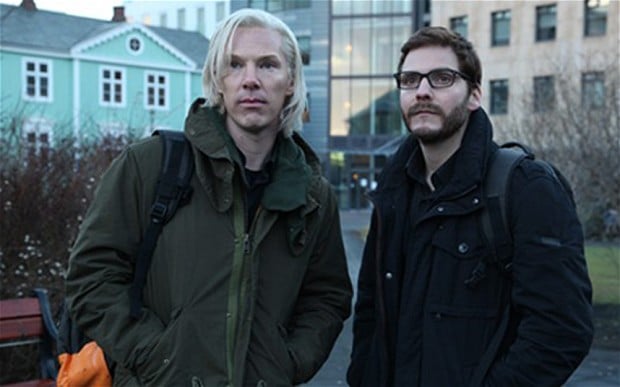 The Fifth Estate (Walt Disney Co.) — $1.6 Million
Produced by DreamWorks Studios and distributed by Disney (NYSE:DIS), the portrait of WikiLeaks founder Jullian Assange, The Fifth Estate, was the big loser of the weekend, missing even the most conservative of projections with a domestic total of $1.6 million. With a moderately wide opening into about 1,700 theaters, projections for the Disney-distributed thriller had indicated a take of more than double the film's final weekend tally.
While MTC had projected an already modest $4 million opening, most analysts estimates were already trending lower — but no projection had shown a box office performance as disappointing as $1.6 million with an anemic per theater average under $1,000. And for those few movie-goers who hit the theaters for The Fifth Estate, it doesn't look like they'll be telling their friends about the film any time soon as the film received a CinemaScore of B-minus.
With a hefty marketing campaign overseen by Disney and a budget of $28 million, the film is likely to be one of the biggest disappointments in DreamWorks Studio's recent slate of underperformers — a list that includes I Am Number Four, Cowboys & Aliens, Fright Night, Real Steel, and War Horse.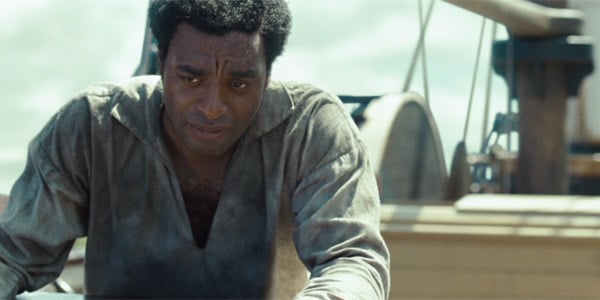 12 Years a Slave (Fox) — $932,000
No one said Fox (NASDAQ:FOXA) Searchlight's 12 Years a Slave was going to take the box office by storm, but the Oscar-favorite packed a punch in the 19 theaters it opened up in. Directed by Steve McQueen and featuring an all-star cast including Chiwetel Ejiofor, Michael Fassbender, Benedict Cumberbatch, Paul Giamatti, and Brad Pitt, 12 Years a Slave earned $932,000 in 19 theaters for a per theater average of $48,617 — a number that more than triples the per theater average of any other film in release. Opening in only six markets, including Los Angeles and New York, 12 Years a Slave earned a strong A CinemaScore and appears primed for a successful, if low-key run in theaters.
Next week, Fox Searchlight will move into six additional cities and will expand its theater count to around 125. Over the next several weeks, you can expect the theater count to continue to rise amid strong critical acclaim and word of mouth — not to mention the film's current standing as the front-runner for the Oscar for Best Picture at this year's Academy Awards.
Don't Miss: Top 8 Online Giants Attracting Massive Web Traffic.