7 High-Tech Automobiles Worthy of 2014
As 2014 rapidly approaches, it's time to take a look at the state of technology in automobiles. The 2014 model-year rides sport a variety of features that top the infotainment systems most humanoids have at home. Here are seven automobiles sporting high-tech features worthy of 2014. All vehicles listed are priced with base MSRP before tech packages and destination charge.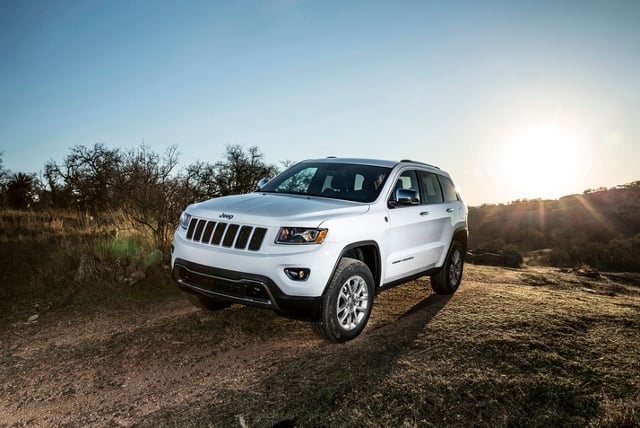 1. 2014 Jeep Grand Cherokee ($28,995)
A Jeep might not pop into the auto consumer's mind when thinking of technology, but The Chrysler Group (FIATY.PK) under Fiat has gotten its tech game together. The 2014 Grand Cherokee features a Forward Collision Warning system, Blind Spot monitoring, a 911 call button, and a backup camera to round out an impressive array of safety features. Adaptive headlights that sense where the vehicle is headed are also on board.
2. 2014 Infiniti Q50 3.7 ($36,700)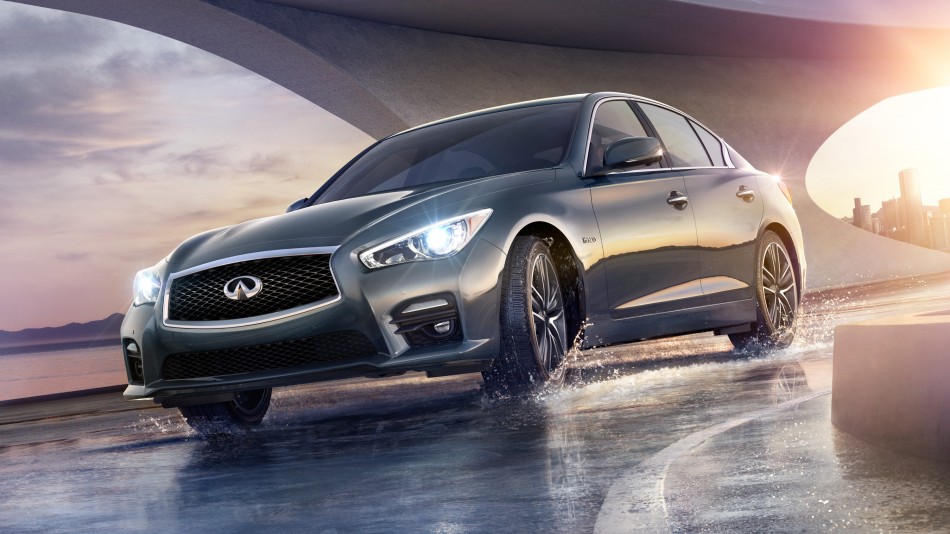 Nissan (NSANY.PK) scored big with the gorgeous Infiniti Q50, but its biggest achievement may be on the tech front. The three-pronged approach includes: the dual-screen InTouch system with social media and Internet radio apps galore; Infiniti Connection, which takes safety and concierge services to a new level; and a navigation system that is iPad-worthy. The Personal Assistant that offers advice on restaurant options while briefing drivers on their schedule takes the industry to the next level.
3. Jaguar F-Type ($69,000)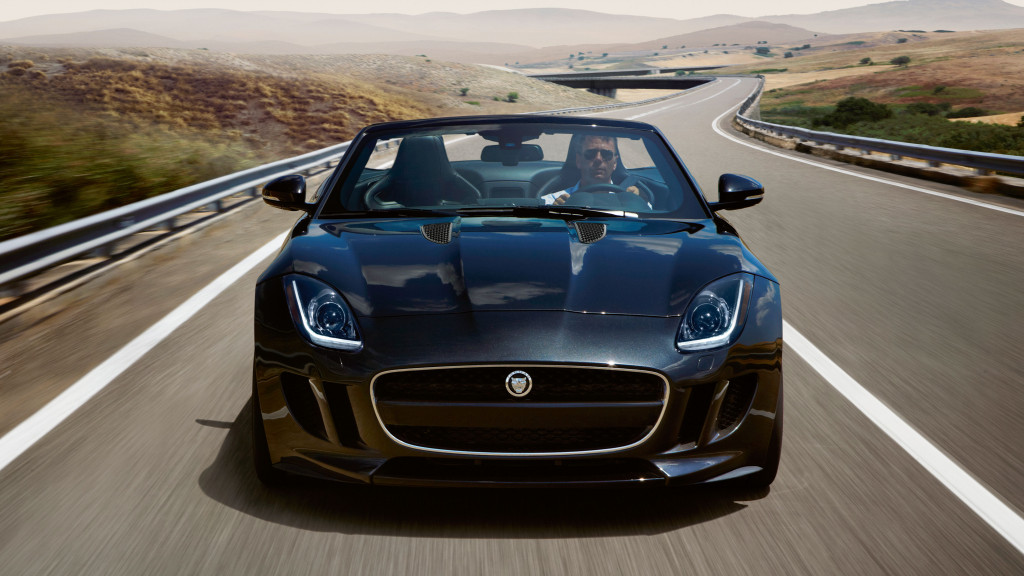 While the Jaguar (NYSE:TTM) F-Type is considered a tech marvel on several fronts, two details stand out in the exterior. For one, its deployable door handles give aerodynamics top priority as they retract with the car in motion. When purchasing the Vision Pack ($2,400), drivers get access to Adaptive Front Lighting that rotates the direction of lights depending on the angle of the steering wheel and the Intelligent High Beam feature that automatically adjusts lighting to road conditions.
4. 2014 Corvette Stingray ($51,000)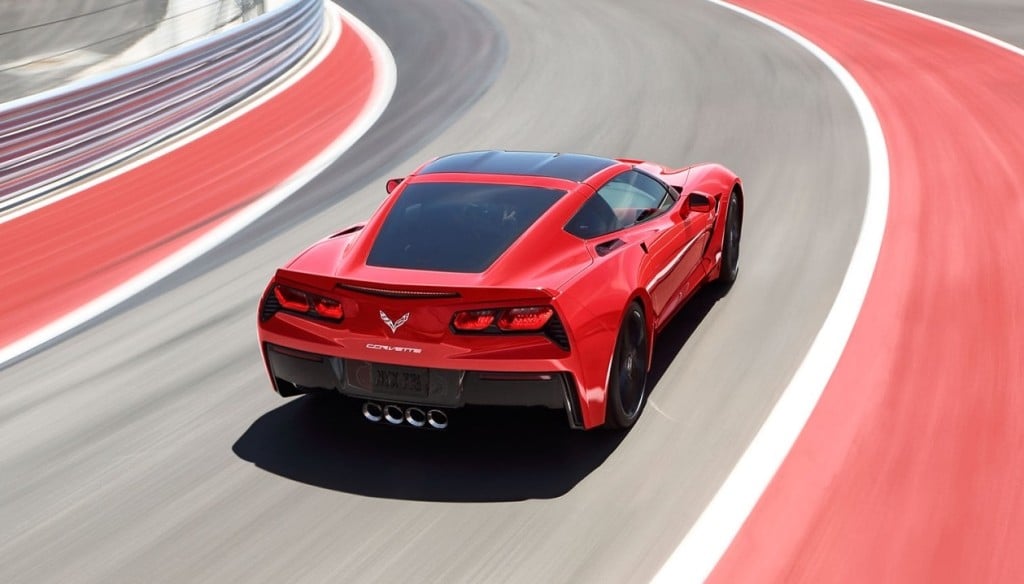 GM (NYSE:GM) is scoring so many points on the mechanical engineering of the 2014 Corvette Stingray that it's easy to forget about the huge interior upgrade the automaker delivered. Inside the cockpit, the C7 'Vette delivers advanced noise cancellation, futuristic controls, and carbon fiber-material elegance. Drivers can check on the car's performance stats on an eight-inch HD screen or have data projected onto the windshield with a package upgrade.
5. 2014 Lexus IS 250 RWD ($35,950)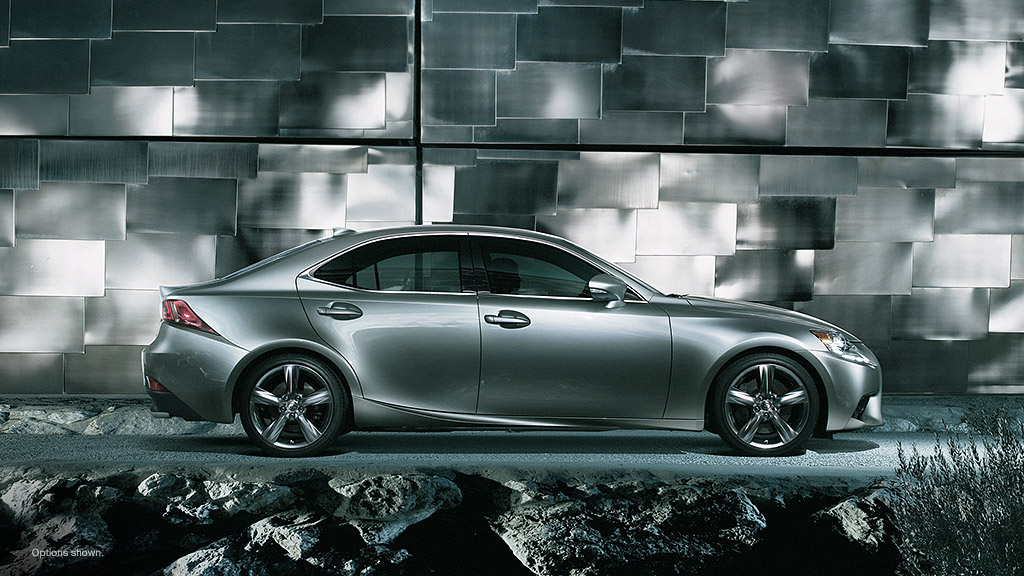 Car performance enthusiasts are buzzing about the 2014 Lexus (NYSE:TM) IS, a rear-wheel drive stunner that got the aftermarket treatment at the 2013 SEMA show, but there's plenty of tech inside worthy of 2014. Destination Assist and eDestination come with upgrades, as do the Enform app suite, advanced voice command, and features that provides quotes on nearby gas prices, stock info, and sports scores.
6. 2014 Kia Soul ($14,700)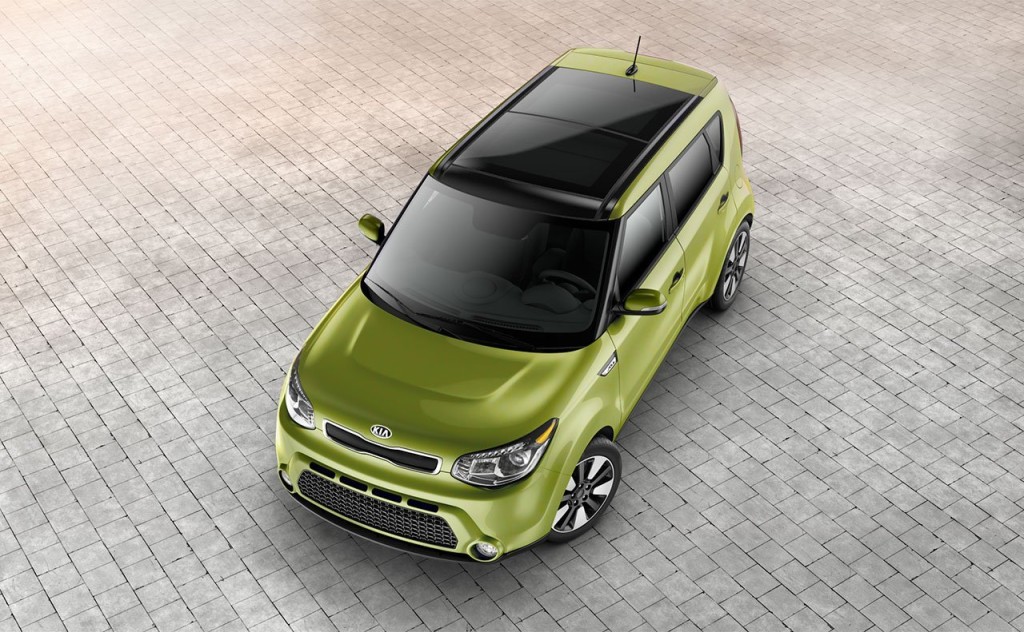 In a world where high-tech features typically come inside pricey luxury automobiles, Kia (KIMTF.PK) presents the savvy Soul for the masses. Features include an eight-inch Android-powered touchscreen, voice recognition, smart navigation controls, and USB ports to plug in your iOS devices. The 2014 Soul is the every-man answer to modern tech.
7. 2014 Mercedes S 550 ($92,900)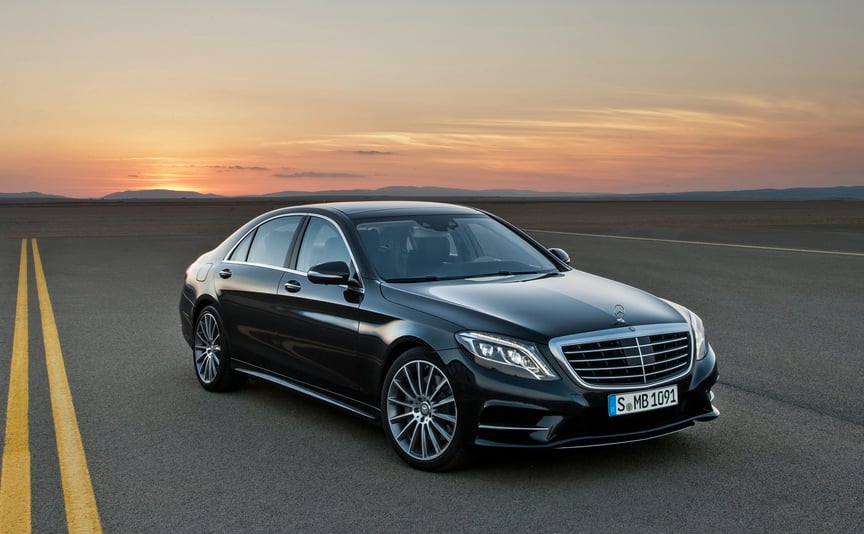 Mercedes Benz (DDAIF.PK) drivers would naturally expect the 2014 S Class to deliver the best on all fronts, and the automaker obliged in the S 550 now turning heads on the street. Inside, Mercedes delivers a suite of tech features that includes braking assist and driver's alerts; dual 12-inch touch screens; surround or 3D sound; and concierge and connectivity of the highest order through "mbrace2." Only the Infiniti Q50 approaches this standard.
Tech junkies can now get their fill on the road whether they have a taste for luxury cars or funky city rides. Since much of the latest technology accommodates distracted modern drivers, it's a win for the industry as a whole.
Don't Miss: 7 Safe SUVs Not Afraid of a Little Snow.