7 Luxury Sedans That Pack Serious Power
Power and grace often top the wish list of the modern luxury car consumer, and automakers are responding in kind. From the German blazers to racing packages worthy of Japanese sports cars, high-performance models are joining the most luxurious cabins in existence. Here are seven luxury sedans that pack the power for drivers who like muscle in their stately rides.
1. Kia K900 V8 (n/a)
Kia (KIMTF.PK) took luxury auto lovers by surprise when it unveiled the K900 rear-wheel-drive sedan at the L.A. Auto Show in November. Targeted at buyers of German luxury cars who love performance, the K900 will have an optional 5.0-liter V8 capable of generating 420 horsepower. That's plenty of performance to go into a spacious RWD ride. Pricing is expected to range from $50K to $60K, making it the value choice in the segment when it appears in spring 2014.
2. Mercedes Benz E63 AMG ($92,770)
Lovers of performance and luxury are assured the Mercedes Benz (DDAIF.PK) AMG line will deliver on both counts. The E63 AMG sedan can generate 550 horsepower on 531 pounds-feet of torque with its 5.5-liter bi-turbo V8, an engine that can power the car from 0-60 in 3.6 seconds, according to automaker estimates. Mercedes also has a 577-hp E63 AMG S for those who don't think the base is quite powerful enough.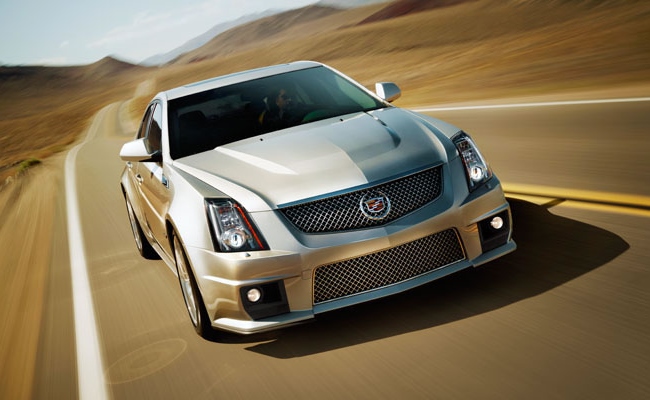 3. Cadillac CTS-V Sedan ($64,900)
GM (NYSE:GM) is pushing the performance element of its luxury brand, something that is clear in the 2014 CTS-V Sedan, which is host to a 6.2-liter supercharged V8 engine. This muscle is capable of generating 556 hp on 551 lb-ft of torque, besting even the E63 AMG's bi-turbo behemoth in the power department. Cadillac estimates the CTS-V can sprint 0-60 in 3.9 seconds.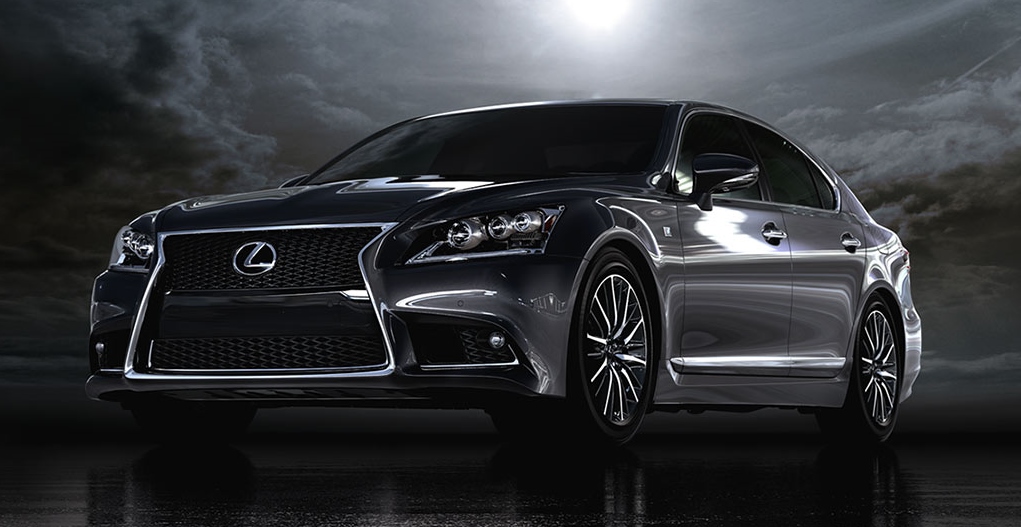 4. Lexus LS 460 F-Sport RWD ($80,490)
Toyota's (NYSE:TM) luxury offerings don't slack in the power department when drivers want juice in a rear-wheel sedan. The Lexus LS 460 F-Sport RWD model houses a 4.6-liter V8 capable of generating 386 hp and able to run 0-60 in 5.4 seconds. Standard Brembo brakes help drivers come down from the speeds you're likely to achieve.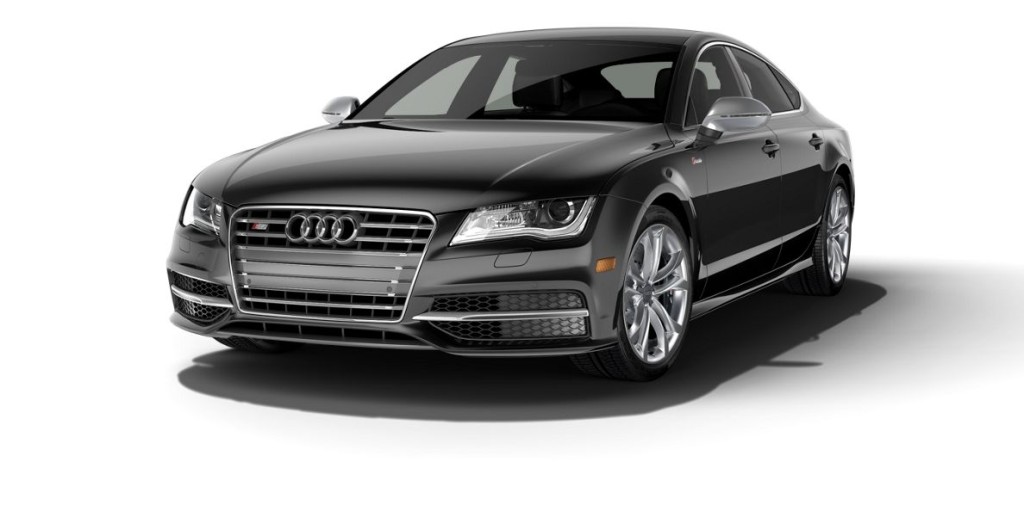 5. Audi S7 ($80,200)
Volkswagen's (VLKAY.PK) luxury line is no stranger to powerful engines, Among its top performers is the Audi  S7, which packs a turbocharged 4.0-liter TFSI V8 capable of generating 420 hp on a maximum 406 lb-ft of torque. When drivers don't need all the juice, the "cylinder on demand" engine can tone it down to increase efficiency.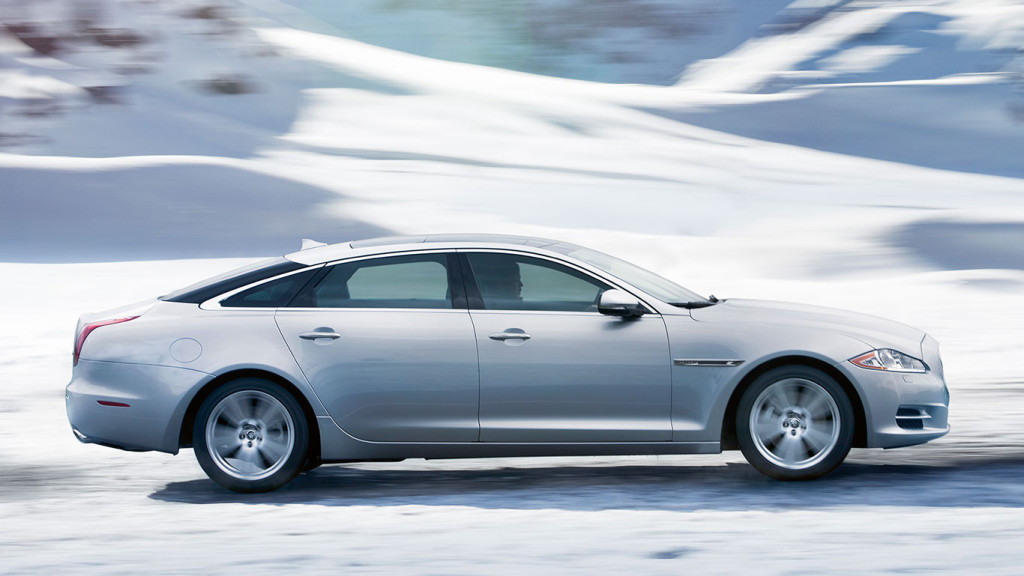 6. Jaguar XJL Supercharged ($93,600)
The Jaguar XJ series from Tata Motors (NYSE:TTM) features several options at the top of the luxury spectrum. Power lovers will gravitate toward the long-wheelbase supercharged model featuring a 5.0-liter V8 engine capable of generating 470 hp on 424 lb-ft of torque at 2,000 rpm. Jaguar quotes the XJL Supercharged 0-60 time at 4.9 seconds.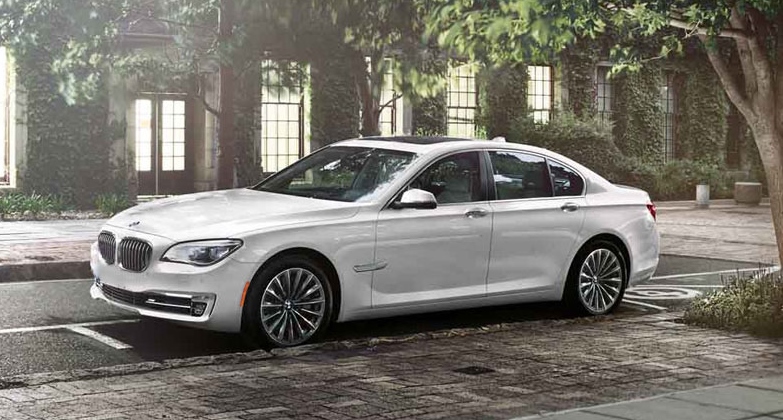 7. BMW 750i Sedan ($87,300)
As the leader in luxury sales, BMW (BMAXY.PK) is not one to slack in the power category. The 750i Sedan packs a 4.4-liter TwinPower Turbo V8 engine capable of generating 445 hp on an impressive 480 lb-ft of torque. BMW used a throttle-free intake system with its direct injection engine to up the ante in the power department. The renowned luxury features of the 7-Series are all in place, but there is plenty for performance lovers to enjoy as well.
The combination of high luxury and supreme power makes these sedans difficult to beat on a budget of six figures or less.
Don't Miss: 7 Affordable New Cars That Make Commuting a Pleasure.