7 Money Podcasts You Should Be Following
High-quality shows like the true-crime sensation Serial have shown the world that the podcast format cannot be ignored. Podcasts are free, convenient, and easy to download. What's more, there are gems to be found in nearly every genre. For the finance-obsessed, the economically-minded, or the everyday listener just looking for some money management tips, we've compiled some of the best podcasts out there. With our picks, we leave out the Dave Ramseys, the Pat Flynns, and other self-appointed gurus, and instead focus on finance-related journalism at its best. The conversations and investigations you'll hear will captivate you — no visuals needed. If you follow these seven podcasts, there's no limit to what you can learn about money, markets, and the economy, no matter how limited your background.
Podcast icons are courtesy of iTunes.

1. Freakonomics Radio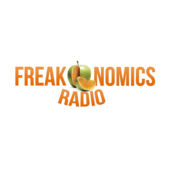 Produced by WNYC Studios, Freakonomics Radio delivers fascinating insights while exploring "the hidden side of everything." Host Stephen J. Dubner interviews Nobel laureates, social scientists, entrepreneurs, and economists like his Freakonomics co-author Steve Levitt, to reveal the riddles and monetary drivers of everyday life. With complex topics ranging from "The Economics of Sleep" to "How to Create Suspense," the podcast offers something for every listener.

2. Planet Money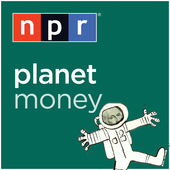 If you've ever felt overwhelmed trying to grasp the quickly-changing global economy, NPR's Planet Money is for you. You'll hear from rich and successful moguls, economists, and average citizens all grappling with the powerful forces of wealth and poverty. With the help of these voices, the podcast pulls together the many moving pieces of the economic climate to show the underlying realities of a world ruled by money. All that, and the show remains down-to-earth, conversational, and even fun.

3. Marketplace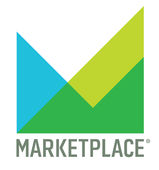 From American Public Media and the University of Southern California, Marketplace is an innovative business podcast that has more than proven its worth. Marketplace programs are broadcast by public radio stations nationwide by nearly 12 million listeners. Every weekday, host Kai Ryssdal and the Marketplace team deliver business news, investment coverage, and other relevant financial information in a way that's both digestible and eye-opening.
4. Actuality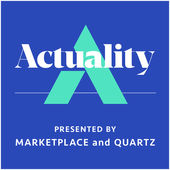 Actuality is a brand new twice-monthly podcast from Marketplace and Quartz, and so far, the show doesn't disappoint. With the goal of bringing economic news and discussion to the forefront in an accessible and entertaining way, Actuality is a great podcast for the curious consumer. As they announced the show's launch, producers revealed that in the context of the podcast, "actuality" can be defined as "things as they really are, not as we expect them to be." Prepare to toss aside all your assumptions about money.
5. Motley Fool Money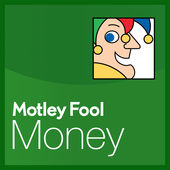 Featuring a team analysts from The Motley Fool discussing the week's top business and investing news, Money Fool Money provides an informative listen, especially for those who follow Wall Street. The show features interviews and traditional news coverage, with an inside look at what's going on in the stock market. On both a national and global scale, this podcast helps listeners navigate rapidly-evolving markets and stay ahead of the curve.
6. Slate Money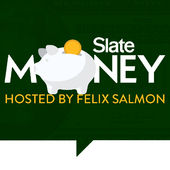 Slate has found success with all sorts of audio programs, and one of its best podcasts is Slate Money. Hosted by Felix Salmon and part of the Panoply podcast network, the show is a weekly roundup of the most essential business and finance stories. Topics range widely, featuring deeper and more dynamic conversations than you'll get in any other format. The podcast has covered wine ratings, the economics of weddings, and how we can prevent evil dictators from borrowing money.
7. Listen Money Matters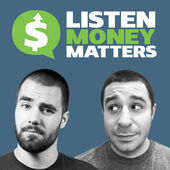 The Listen Money Matters podcast will surprise any consumer who thinks of personal finance as inherently boring. Committed to cutting through the bullshit, hosts Andrew Fiebert and Thomas Frank bring listeners humorous and down-to-earth discussions about money. With compelling and entertaining interviews, this knowledgeable duo helps deliver actionable advice. The podcast is a breath of fresh air for anyone who is tired of hearing lectures from the rich and out-of-touch.
More from Money & Career Cheat Sheet: