7 New Movies to Be on the Lookout for this Weekend
It's still all quiet on the film front as studios transition from the blockbuster days of summer to the Oscar-hopefuls of the fall. As far as new releases go this weekend, the line-up is headed by a featured drama with an all star cast and the re-release of a Hollywood classic.
The Warner Bros. (NYSE:TWX) crime thriller Prisoners is a critically acclaimed drama and the first film to be on the lookout for if you're going to the theaters this weekend. Directed by Denis Villeneuve (Incendies) and executive produced by Mark Wahlberg, Prisoners tells the story of two families thrown into chaos after their daughters are kidnapped on Thanksgiving. The film stars Hugh Jackman, Jake Gyllenhaal, Meliisa Leo, and Terrence Howard. Critical reception for Prisoners has been mostly positive so far. David Denby of New Yorker wrote, "A somberly impressive thriller in the style of Mystic River and Zodiac," while Scott Foundas of Variety called it, "A spellbinding, sensationally effective thriller with a complex moral center."
However, some critics viewed the film as obvious Oscar-bait that didn't ultimately amount to much. Amy Nicholson of L.A. Weekly wrote, "Prisoners is a dog whistle for Academy voters keyed to a pitch that screams, 'For the love of God, nominate me for something!'" and awarded the film a score of C. Andrew O'Hehir of Salon agreed with the film's comparisons to the work of David Fincher, but ultimately felt it took away from the film. "It's the imitation-David Fincher pretentiousness that gets on my nerves," O'Hehir explained.
If dark crime dramas aren't your thing, there's an old classic that's being re-released in IMAX 3D that is just about as far from Prisoners content-wise as it can possibly be. The Wizard of Oz: IMAX 3D Experience is a re-release of the classic Judy Garland film from 1939 and will be playing in theaters for one week starting September 20 for the film's 75th anniversary. Warner Bros. spent $25 million for the film's campaign, which includes opening the newly restored and remodeled Grauman's Chinese Theatre, now called TCL Chinese Theatre, in Hollywood — the location of The Wizard of Oz's world premiere 75 years ago.
IMAX Entertainment chairman and president Greg Foster explains that the experience of the film, which includes both post-processed 3D and the "stretching" of the print to fit the size of the IMAX screen, will help audiences to understand the awe that the film created when it was first released. "It was one of the first movies that truly came out at you with an explosion of color," he said. The critical reception for The Wizard of Oz: IMAX 3D Experience so far seems to confirm Foster's claims about the re-release, given it's unanimous acclaim.
Alan Scherstuhl of Village Voice wrote, "Even swollen to IMAX size, the movie is sharper than you've ever seen it, and the vaudevillian brilliance of the choreography (and Ray Bolger's straw-boned tumbling) is entirely undiminished." Rafer Guzman of Newsday simply said, "Any reason to show your children The Wizard of Oz on a big screen seems like a good one." Even if you're not a fan of post-conversion 3D, or 3D at all, The Wizard of Oz: IMAX 3D Experience has the chance to transcend doubt. Lou Lumenick of New York Post explains that the effects are "subtle and respectfully applied," so if you're a fan of this classic, you have one week to see it starting Friday.
Thanks for Sharing, a drama-comedy hybrid from Lionsgate (NYSE:LGF), first premiered at the 2012 Toronto International Film Festival and is now set for a wide release. Starring Mark Ruffalo, Tim Robbins, and Gwyneth Paltrow, Thanks for Sharing takes place in New York City and centers around three people undergoing a 12-step process to cure their sexual addiction.
So far, critics have been split on Lionsgate's Thanks for Sharing. Inkoo Kang of Village Voice had a positive reaction, calling the film, "A winsome mix of funny, harrowing, and smart, it's most commendable for making characters who are addicted to bad behavior — and who refuse to blame themselves for it — somehow exceedingly sympathetic." But according to Alonso Duralde of The Wrap, the film isn't exactly ground-breaking. "Substitute his sex addiction for, say, alcohol or cocaine, and it's a tale that's been told countless times," he wrote.
Finally, there's C.O.G., the first-ever adaptation of author David Sedaris' work. When a young man travels to Oregon to work at an apple farm, his lifestyle and notions are picked apart by everyone who crosses his path. Adapted and directed by Kyle Patrick Alvarez, the film first premiered at the Sundance Film Festival and was later acquired by Focus Features, a subsidiary of Universal (NASDAQ:CMCSA).
C.O.G. has received mostly positive marks from critics thus far, with lots of praise being heaped on actor Jonathan Groff. "The ace in the hole is Groff, who fluidly slides between lip-curled sarcasm and teary-eyed vulnerability — he's the embodiment of the thrill and terror of being a not-so-little boy lost," writes Eric Hynes of Time Out New York. Further, Andrea Gronvall of Chicago Reader says, "Writer-director Kyle Patrick Alvarez blends pointed satire with gallows humor, much like Sedaris himself."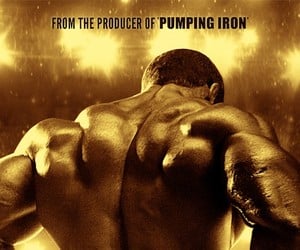 If you're a fan of foreign action dramas, you can find Ip Man: The Final Fight at a local art house theater. The Hong Kong action-drama is based on the later life of Wing Chun grandmaster Ip Man who would later become the teacher of Bruce Lee. Critical reception for the film has been lukewarm so far, with Deborah Young of THR writing, "Enjoyable enough, this colorfully local, nostalgia-tinged tale focuses on the Hong Kong years of an older, gentlemanly kung fu master."
Going down the line, there's the sports-documentary Generation Iron that provides insight into the world of professional bodybuilding and follows several bodybuilders on their journey. Generation Iron is written and directed by Vlad Yudin and is executive produced by Jerome Gary, the producer of cult hit Pumping Iron that made Arnold Schwarzenegger a household name. Ernest Hardy of Village Voice called the film, "A gorgeous meditation on age-old existential concerns."
David M. Rosenthal's A Single Shot stars Sam Rockwell and William H. Macy in another example of a "rural noir." When John Moon (Rockwell) accidentally shoots and kills a young woman while hunting deer, he discovers a box of money near her that he believes will solve all his problems. Of course, when hardened criminals come looking for the money, Moon finds himself in a struggle to survive in the backwoods of West Virginia. Critical reception to the film is split down the middle.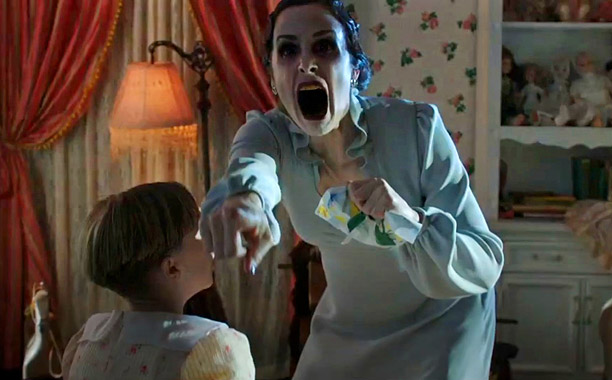 As far as films already in theaters, expect Insidious: Chapter 2 to continue to see success at a slow box office after dominating last weekend with a $40.3 million take. The next highest-grossing film, Relativity Media's The Family, made an estimated $14 million and should continue to see moderate success in a very bare-bones movie environment.
Aside from those two films approaching their second week in theaters, Lee Daniel's The Butler should continue its consistent run to the Oscars, Universal's sci-fi action flick Riddick will continue to bring in viewers looking for action, and Warner Bros.' We're the Millers looks to continue its surprising box office take from the summer.
Don't Miss: 6 Films That Led Universal to a Record Year Overseas.