7 Scrumptious Christmas Cookie Cut-Outs to Make This Season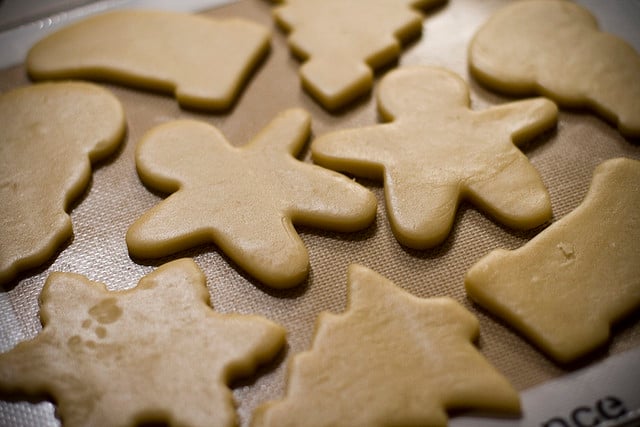 Every year, kitchens across America are transformed into mini-Winter Wonderlands as the flour used in preparing cut-out cookies seems to spread across every surface. They aren't the tidiest type of cookie to make, but they are undoubtably part of the Christmas tradition for many. American Cookery, a recipe book from 1796 contains a "Christmas Cookey" recipe that told 18th century bakers to "cut or stamp into shape and size you please."
Baking soda has replaced the "pearl ash" the 1796 recipe called for, but over 200 years later, the idea of shaping, and sizing Christmas cookies as we please remains a part of the holiday. A sugar cookie, or gingerbread base are often popular choices, but they aren't the only recipes that can be crafted into the perfect Christmas cut-out. Here are seven recipes to add to your Christmas cookie repertoire this year.
Ingredients:
3 3/4 cups all-purpose flour
1 teaspoon baking powder
1/2 teaspoon salt
1 cup margarine, softened
1 1/2 cups white sugar
2 eggs
2 teaspoons vanilla extract
Directions: Sift flour, baking powder, and salt together, set aside. In a large bowl, cream together the margarine and sugar until light and fluffy. Beat in the eggs one at a time, then stir in the vanilla. Gradually blend in the sifted ingredients until fully absorbed. Cover dough, and chill for 2 hours. Preheat oven to 400 degrees Fahrenheit (200 degrees Celsius). Grease cookie sheets. On a clean floured surface, roll out small portions of chilled dough to 1/4 inch thickness. Cut out shapes using cookie cutters. Bake 6 to 8 minutes in the preheated oven, or until edges are barely brown. Remove from cookie sheets to cool on wire racks. Yield: approximately 4 dozen cookies.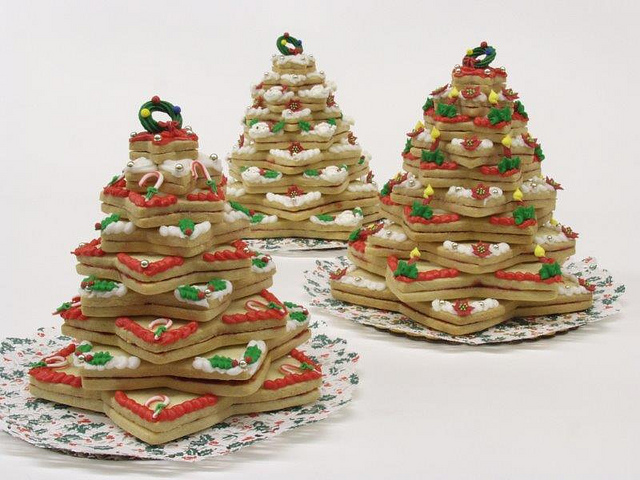 Butter cookies are another, traditional Christmas treat, sometimes overlooked because of the sugar cookie's dominance. You can add as much or as little additional flavoring to this recipe, tweaking them to make the recipe your own unique version.
Ingredients:
1 1/4 cups confectioners' sugar
1 cup + 2 tablespoons salted butter, room temperature
1 large egg yolk
1/2 teaspoon salt
1/8 to 1/4 teaspoon of a strong flavor, like eggnog, or butter rum — or 1 teaspoon almond extract — or 2 teaspoons vanilla extract
2 3/4 cups all-purpose flour
Directions: Combine the sugar, butter, egg yolk, salt, and flavor, beating until smooth. Add the flour, mixing until smooth. The mixture will seem dry at first, but will suddenly come together. If it doesn't, dribble in a tablespoon of water. Divide the dough in half, shape each half into a flattened disk, and wrap in plastic. Refrigerate for 2 hours or overnight. When you're ready to bake, remove the dough from the refrigerator, and let it soften for about 20 to 30 minutes until it feels soft enough to roll. It should still feel cold, but shouldn't feel rock-hard.
Sprinkle your rolling surface with flour, and flour your rolling pin. Working with one piece of dough at a time, roll it 1/8-inch to 3/16-inch thick. Use a cookie cutter to cut shapes. Re-roll and cut the dough scraps. Place the cookies on ungreased or parchment-lined baking sheets. They can be close together; they'll barely spread. Bake the cookies in a preheated 350 degrees Fahrenheit oven for 12 to 14 minutes, until they're set and barely browned around the edges.
Remove the cookies from the oven, and cool right on the pan. If you've used parchment, you can lift cookies and parchment off the pan, so you can continue to use the pan as the cookies cool. Repeat with the remaining piece of dough, rolling, cutting, and baking cookies. When cookies are completely cool, ice and decorate. Yield: about 5 dozen 2-inch cookies.
Icing Ingredients:
2 1/4 cups confectioners' sugar or glazing sugar
2 tablespoons light corn syrup
1 1/2 tablespoons, or up to 2 tablespoons + 1 teaspoon milk; enough to make a pourable/spreadable icing
food coloring, optional
1 cup coarse sugar or colored sugar for decorating, optional
Directions: Combine the sugar, milk, and corn syrup to make a soft, spreadable icing, adding more milk if necessary. Tint the icing with food color as desired. Spread icing on the cookies, using a knife, a spoon, or your finger to spread it all the way to the edges. Sprinkle with colored sugar or other sugar decorations, as desired. Allow the icing to harden before storing the cookies.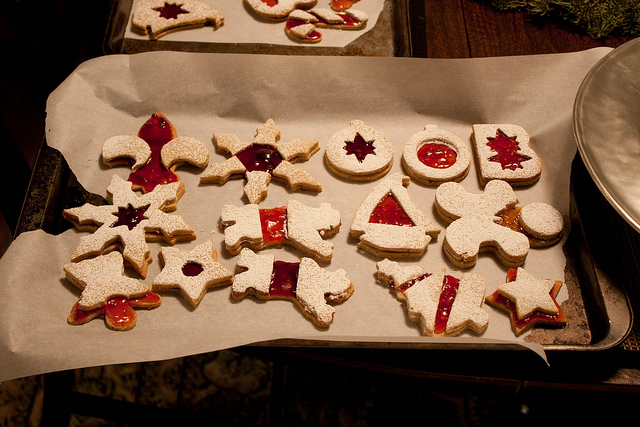 Love the idea of linzer cookies, but find yourself without the proper tools to make the shapes? If you have a regular cookie cutter set, you may still be able to get the desired effect of layering. Cookie cutter sets often come in a variety of sizes, so simply use the smaller cut-outs on the top cookie, and get the shape that you want for the top and bottom from any other, larger cookie cutter.
Ingredients:
1 1/4 cups butter, softened
1 cup powdered sugar, sifted
2 1/2 cups all-purpose flour
1/2 cup finely chopped pecans, toasted
1/4 teaspoon salt
1/4 teaspoon ground cloves
1/4 teaspoon ground cinnamon
1 teaspoon grated lemon rind
1/4 cup seedless raspberry jam
Powdered sugar
Directions: Beat butter at medium speed with an electric mixer; gradually add 1 cup powdered sugar, beating until light and fluffy. Combine flour and next 5 ingredients; gradually add to butter mixture, beating just until blended. Divide dough into 2 equal portions. Cover and chill 1 hour.
Roll each portion to a 1/8-inch thickness on a lightly floured surface; cut with a 3-inch star-shaped cutter. Cut centers out of half of cookies with a 1 1/2-inch star-shaped cutter. Place all stars on lightly greased baking sheets. Bake at 325 degrees Fahrenheit for 15 minutes; cool on wire racks. Spread solid cookies with jam; sprinkle remaining stars with powdered sugar. Top each solid cookie with a hollow star. Yield: 3 dozen.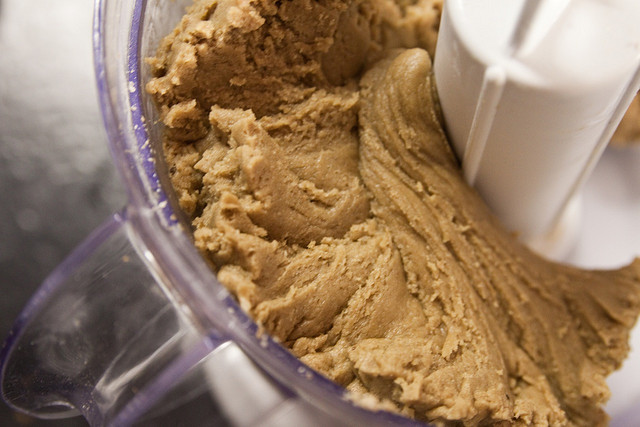 After baking, these graham cracker "cookies" will resemble gingerbread in every way but taste. Try this twist on the traditional cut-out and you'll have a snack, or dessert, that is festive and delicious.
Ingredients:
1 cup whole wheat flour
1 1/2 cups all purpose flour
1/2 cup dark brown sugar, packed
1/2 teaspoon salt
1 teaspoon ground cinnamon
1 teaspoon baking soda
1/2 cold butter, cut into cubes
1/4 cup honey
1/4 cup water
1/4 teaspoon vanilla extract
Directions: In the bowl of a stand mixer, mix together flours, sugar, salt, cinnamon, and baking soda. Mix on low speed to combine. Add cold cubed butter and mix on medium speed until a course crumb is formed. In a small bowl, mix together honey, water, and vanilla extract and stir to combine. Add the honey mixture to the flour mixture until a dough forms and pulls away from the sides of the bowl.
Between two pieces of parchment paper, roll out dough and cut out into shapes. Place the shapes on a Silpat lined baking sheet, and preheat the oven to 350 degrees Fahrenheit. Chill cut out dough in the freezer while the oven is preheating to help the graham crackers retain their shape when baking. Bake for 15 minutes. Cool on a cooling rack completely before icing.
Icing: Whisk 1 1/2 cups powdered sugar with 1 tablespoon of water. If icing is too thick, add a tiny bit more water until the consistency is good for icing. It should be similar to the consistency of toothpaste.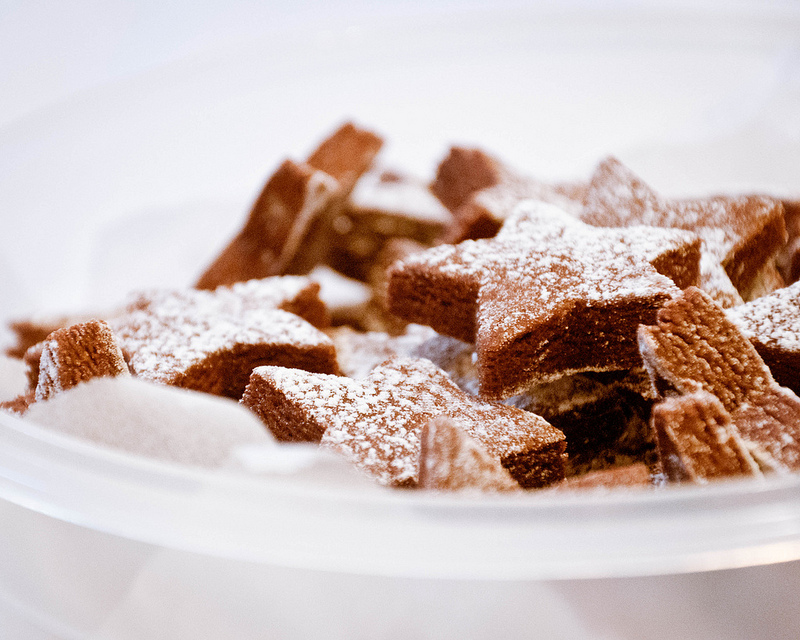 Just like when sugar cookies take on a soft, chewy texture they become "cake-like," chocolate cookies can take on a brownie-esque consistency. Lightly dust your brownie-cookies with powdered sugar, or decorate with sprinkles to stay in the holiday spirit.
Ingredients:
3 cups all-purpose flour
1/2 teaspoon  salt
1/2 teaspoon baking powder
1 cup  lightly salted butter, softened (if you can't find "lightly salted" use one stick salted, one stick unsalted)
1 1/2 cups sugar
2 large eggs
1 teaspoon (5 milliliters) vanilla extract
2/3 cup unsweetened cocoa
Directions: Preheat oven to 350 degrees Fahrenheit. Whisk dry flour, salt and baking powder in bowl and set aside. Mix butter, sugar, eggs, vanilla, and cocoa in mixer. Gradually add flour mixture, and mix until smooth. Wrap in plastic and chill for at least one hour.
Roll out cookie dough on floured counter. Cut into desired shapes, brushing extra deposits of flour off the top. (It does disappear once baked, though, so don't overly fret if they go into the oven looking white.) Bake on a parchment-lined baking sheet for 8 to 11 minutes (the former for 1/8-inch thick cookies, the latter for 1/4-inch cookies) until the edges are firm and the centers are slightly soft and puffed.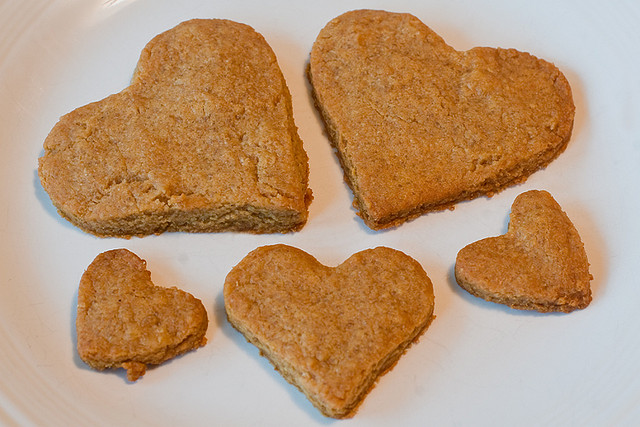 If desired, these delicious cookies can be made into sandwiches with a peanut butter or chocolate filling. Additionally, white chocolate can be drizzled onto tree cut-outs as "snow" or it can be dyed with food color to decorate ornaments, trees, presents, etc.
Ingredients:
1 cup peanut butter
1 cup butter
1 cup brown sugar
1 cup granulated sugar
2 eggs
2 teaspoons vanilla extract
1 teaspoon baking powder
3 cups flour
Directions: Beat butter, peanut butter and sugars until creamy. Add eggs one an a time, then vanilla. Mix baking powder with flour, then add flour a cup at a time. Roll dough out on lightly floured surface and cut into desired shape with cookie cutter dipped into flour. Bake at 350 degrees Fahrenheit for 10-13 minutes, or until they are just golden on the bottom to ensure you will not have a dry cookie. Yield: 6 dozen.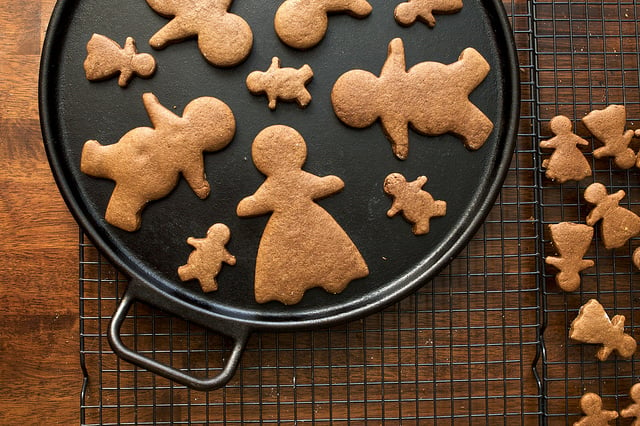 Finally, another classic, the gingerbread cookie. Several reviewers doubled the spices, giving this kick a little extra kick. Bear in mind this dough has a long refrigeration time, a minimum of 3 hours.
Ingredients:
3 cups all-purpose flour
1 teaspoon baking soda
3/4 teaspoon ground cinnamon
3/4 teaspoon ground ginger
1/2 teaspoon ground allspice
1/2 teaspoon ground cloves
1/2 teaspoon salt
1/4 teaspoon freshly milled black pepper
8 tablespoons (1 stick) unsalted butter, at room temperature
1/4 cup vegetable shortening, at room temperature
1/2 cup packed light brown sugar
2/3 cup unsulfured molasses
1 large egg
Directions: Position the racks in the top and bottom thirds of the oven and preheat to 350 degrees Fahrenheit. Sift the flour, baking soda, cinnamon, ginger, allspice, cloves, salt, and pepper through a wire sieve into a medium bowl. Set aside. In a large bowl, using a hand-held electric mixer at high speed, beat the butter and vegetable shortening until well-combined, about 1 minute. Add the brown sugar and beat until the mixture is light in texture and color, about 2 minutes. Beat in the molasses and egg. Using a wooden spoon, gradually mix in the flour mixture to make a stiff dough. Divide the dough into two thick disks and wrap each disk in plastic wrap. Refrigerate until chilled, about 3 hours. (The dough can be prepared up to 2 days ahead.)
To roll out the cookies, work with one disk at a time, keeping the other disk refrigerated. Remove the dough from the refrigerator and let stand at room temperature until just warm enough to roll out without cracking, about 10 minutes. (If the dough has been chilled for longer than 3 hours, it may need a few more minutes.) Place the dough on a lightly floured work surface and sprinkle the top of the dough with flour. Roll out the dough 1/8-inch thick, being sure that the dough isn't sticking to the work surface (run a long meal spatula or knife under the dough occasionally just to be sure, and dust the surface with more flour, if needed). For softer cookies, roll out slightly thicker. Using cookie cutters, cut out the cookies and transfer to nonstick cookie sheets, placing the cookies 1 inch apart. Gently knead the scraps together and form into another disk. Wrap and chill for 5 minutes before rolling out again to cut out more cookies.
Bake, switching the positions of the cookies from top to bottom and back to front halfway through baking, until the edges of the cookies are set and crisp, 10 to 12 minutes. Cool on the sheets for 2 minutes, then transfer to wire cake racks to cool completely.
Royal Icing: Beat 1 pound (4 1/2 cups) confectioners' sugar, 2 tablespoons dried egg-white powder, and 6 tablespoons water in a medium bowl, using a hand-held electric mixer at low speed. Increase the speed to high and beat, scraping down the sides of the bowl often, until very stiff, shiny and thick enough to pipe; 3 to 5 minutes.
Don't Miss: 5 Prevalent GMO Foods.