7 Smartphone Apps for Better Buying Habits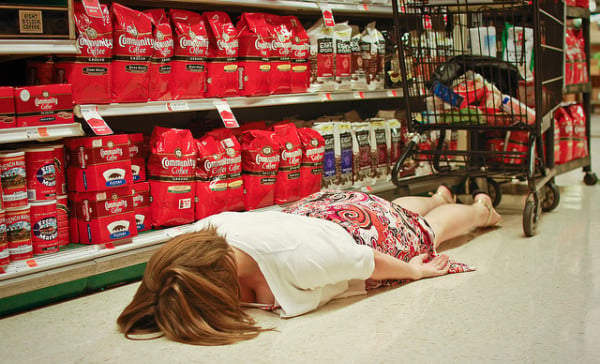 Have you walked through a grocery store lately? Or maybe you've started your holiday shopping, weaving your way around other shoppers and a dizzying array of products. Not only are there a plethora of items to compare, but in the case of food and beauty, there are also ingredients and environmental factors to consider, too.
It is no wonder, then, that GigaOM recently found that nearly half of all consumers are displeased with their shopping experiences. There findings were part of a GigaOM study that investigated how mobile phones are changing the way consumers shop. GigaOM cited the distaste shopping leaves but it also says mobile phones have the power to enhance and improve the experience.
According to the study, two-thirds of consumers are interested in apps that will save them time and money. GigaOM reports that about a quarter of consumers use apps when shopping, and the most popular apps are the ones that compare products and provide coupons. GigaOM believes the large interest and growing use of apps while shopping will fuel a market for consumer-friendly apps. Here are seven already on the market that offer comparisons, savings, and product data.
1. Fooducate
Fooducate can save time when trying to determine the health rating of a food item. After scanning a barcode, the app uses an algorithm based on how processed an item is, what its ingredients are, and the nutritional content to determine a rating. The scale goes from the highest grade, A, to the lowest, D. The category the food falls into is another score-determining factor. What is expected to be provided in bread isn't the same as what nutrients are gotten from dairy, so the rating is in part based on parameters for that food group and item. Available for Apple and Android.

2. Consumr Reviews Product Barcode Scanner
Again, all you need to do is scan a barcode and go. Unlike Fooducate, the information Consumr provides isn't generated by an algorithm but by consumers reviewing the product. It also isn't only for food: Reviewers have weighed in on appliances, groceries, cosmetics, and strollers. Basically, if you can buy it, it can be reviewed. The reviews are intended to help consumers make informed decisions about products based on the experiences of others. You can also search for items by keyword. The company ensures reviews keep pouring in with its #ScanBox program — Consumr selects top reviewers every month to be part of #ScanBox and be sent free samples. On iPhone, iPod touch, and iPad with iOS 4.3 or later.

3. Bakodo
Bakodo adds on to the features of the Consumr app. The scanned barcode will tell you product information, let you review the item, and rate what it is; it will also tell you if the item is available at a better price elsewhere. The app even has you covered if you choose to pick the item up in a nearby store but don't know the address, populating directions once a store has been selected. The app will also let you change the country or currency displays. Available for iPhone, iPod touch, and iPad with iOS 4.0 or later.
4. Skin Deep or Think Dirty
Both of these apps endeavor to educate consumers about ingredients in cosmetics and beauty products including hairsprays and soaps. Search or scan a product to determine if it contains any toxic chemicals and the level of risk the ingredients pose. Ingredients are flagged if scientific research has linked them to diseases or adverse affects. References and sources are given for the product's rating. Think Dirty is available on iTunes; SkinDeep can be used on Apple and Android devices.
5. Good Guide
Good Guide is like a hybrid of some of the previous apps. It brings together health information and safety data for products and food. Ratings and information can be customized to the issue you care most about. If nutritional information is critical but you don't want free-trade information included, you can select those options and others by personalizing your search results. Products are rated scientifically, not only based on what they contain but also on whether the company that manufactures them acts ethically.
6. Slice
For people who do a lot of online shopping, Slice is a way to track online purchases. The app works with your inbox by taking information from online purchase receipts. It will track the shipment for you and keep the product information. Slice uses the information on purchases to notify consumers if a recall takes place or if a price change occurs on a product, potentially saving money. The notifications about shipments can be sent directly to your phone as an update, saving time from entering the data in an online form. There is also Slice Bookshelf, showing users what their friends are reading. Slice works online, on Apple products, and with Android devices.
7. RetailMeNot
The original way of saving money while shopping, the coupon, gets an update with the RetailMeNot app. Users can save the coupon in the app or on their desktops to be used later. Settings can be customized to save favorite stores, and it also shows trending deals. The app will send updates on nearby savings opportunities and eliminates the need to print coupons. By saving a coupon in the app, users can show their phones at checkout instead of printed or clipped coupons.
Don't Miss: Will Apple's Devices Soon Get Bigger?