7 Ways to Vacation Without Spending Too Much Money
Most Americans don't vacation as much as they should. According to a 2009 international vacation deprivation study commissioned by Expedia, some 30 percent of Americans didn't use their vacation days in 2009. In 2012, even as the economy began to improve, Americans still left an average 9 vacation days unused.
Yet studies far and wide have shown that there are tangible benefits to taking vacations; your physical as well as your mental health improves with periodic time off. Women are particularly affected by a lack of time off. According to one study, "women who vacationed less often than once every two years were more likely to suffer from depression and increased stress than women who took vacations at least twice a year," per USA Today.
Another study notes that if you work in a creative profession, time off is particularly important. "If you have a job that's very creative and you don't take time off, you hit a wall and need a change. The break will allow you to refresh your brain cells," notes Robert Butterworth, a psychologist with International Trauma Associates in Los Angeles, who spoke with USA Today.
Apparently, Americans aren't avoiding that vacation time because they're workaholics, though. A study from Hotwire found that around 87 percent of Americans say they would take more vacations if they had the time and money to. While finding the time to take a vacation might be difficult, saving money while taking time off doesn't have to be. Here are seven ways you can save while still taking time to recharge.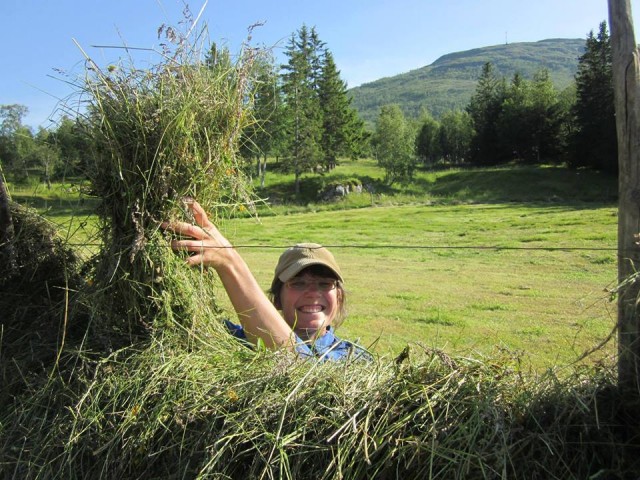 1. Volunteer
Granted, this recommendation is relevant mostly to those looking for an adventure, but volunteering abroad can be a great way to not only expand your horizons, but also see places most tourists never get the opportunity to see, and make a difference for a cause you care about.
There are a number of free programs that allow you to either exchange your volunteer work for a place to stay for free, or which require a small fee for room and board while you're there. Prices will depend on the organization you're working for. Idealist.org and workaway.info are both great sites to start looking; you can browse through tons of listings to find the volunteer opportunity that's best for you.
Volunteering during your time off is definitely a very particular sort of vacation. You can think of it almost more like "time on" rather than "time off." You will probably spend the majority of your days helping out your chosen cause or organization, but often there is plenty of time to explore the surrounding area as well, and you'll be learning from the locals about the best possible spots to swim, dive, hike, sail, etc.
If you're looking to tackle a longer adventure, there's always the Peace Corps or WWOOF, an organization which helps connect volunteers interested in agriculture with organic farms across the world that need help. Currently, there are chapters on six continents and in 61 countries, so you can go almost anywhere. WWOOF host farms offer free room and board in exchange for your work, though most require a stay of at least two weeks so that volunteers have an opportunity to understand and adjust to each individual farm's rhythms.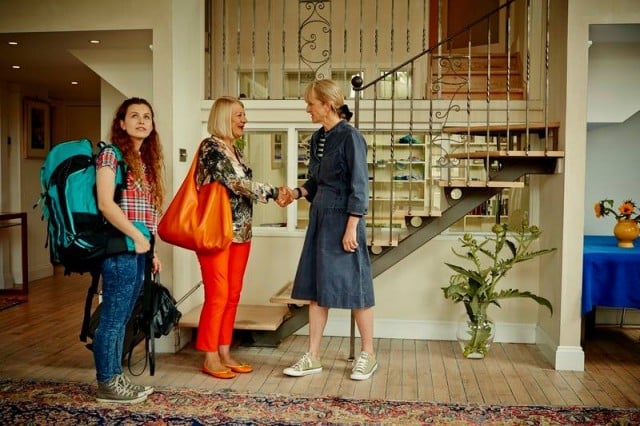 2. Utilize the sharing economy
Nancy Koehn, a Harvard Business School professor who spoke with the Harvard Gazette, says she defines "the sharing economy [as] a socio-economic ecosystem built around the sharing of human and physical resources." Examples include websites like Uber, Lyft, Airbnb, and Couchsurfing.com, or essentially any peer-to-peer website that allows you to borrow, rent, or exchange goods or services without a middleman.
For traveling on a budget, the sharing economy and the websites that help contribute to it can be a huge lifesaver. Airbnb in particular is a great way to find affordable places to stay, which are often way more luxurious than a hotel you would rent for the same amount. What you spend for a room at an upscale hotel could easily get you an entire house or penthouse apartment in a chic city borough on Airbnb.
It's true that sharing economy services require a little bit of trust, but luckily sites often offer detailed profiles that allow you to vet your host (or taxi driver, as the case may be) before you stay, and likewise, as a visitor or passenger, filling out information about yourself helps hosts, drivers, and others feel more comfortable renting their space or services to you.
3. Being savvy about when you book
Being savvy about when and where you book your flights and/or hotels may seem pretty self-explanatory, but if you do your homework, it really can cut down on the amount you have to spend on actual travel. Let's be honest: who likes to spend the bulk of their vacation fund on flights?
One of the best ways to save money on flights is by buying your fare at the right time. According to this infographic from Angie's List, for domestic flights, the ideal time to buy is somewhere between 6 and 8 weeks out. For international flights, however, you'll have to plan a little farther ahead; fares are cheapest about 6 months in advance. It's worth noting that if you're planning a vacation over the holidays, none of these rules apply. No matter where you're going, book as early as you can to get the best rates, and expect to pay a little more than you normally would.
It's also a good idea to use the email alert function of the booking site you're using to track prices. You'll receive emails every time your fare decreases or increases. I recently tracked a flight to Paris from Montreal, Canada and the cheapest fare I found was around $600 just before the 6-month mark. That same flight has since increased to over $700 round trip 4 months out.
In general, Angie's List says, Sunday is the most expensive day to fly on; the more flexible you can be, the better deals you can get, and flying midweek is almost always cheaper than flying on a weekend day.
Depending on your destination, sometimes it might actually be cheaper to drive. To find out whether you can save money by driving to your destination, hop onto Costtodrive.com to see whether you'd be better off taking a car. The website even takes into account your vehicle's specific make and model when making calculations.
As far hotels, take a look at this infographic, created by Agoda.com, which analyzed booking data from guests around the world to determine that there's often a best time to book a hotel room, too. For example, according to Agoda, booking a hotel in London during the first two weeks in June could save you as much as 50 percent, while booking rooms in New York City in January could save you about 40 percent. There are also helpful websites like TheSuitest.com, which can help you time your bookings perfectly in order to get the best deal (incidentally, TheSuitest's slogan reads simply: "more bed, less bread.")
4. Priorities and planning
When you're on a budget, planning ahead can save you a lot of money. Well before you purchase your tickets or book your rooms, think about what you most need or want out of your vacation, and plan to spend a little extra money on whatever it is you're most looking forward to. For instance, on a recent anniversary trip to Montreal, my boyfriend and I decided to spend most of our money at the spa rather than on expensive meals. Instead of going out for every meal as we might have done had we decided our goal was to eat our way through Montreal (not a bad idea, considering Quebec's delightfully decadent and obviously French-inspired cuisine), we decided that we wanted to de-stress as much as possible in the short weekend that we had, and adjusted for our spa time accordingly by eating in.
Regardless of what you decide to prioritize on your trip, it's a good idea to sit down and break up your budget, and be sure to overestimate a little. How much do you plan to spend on meals? Will you be eating in some of the time? What about coffee and other beverages? Souvenirs? Remember to factor in the little things like public transit passes, rental cars, or taxis from the airport. Making a budget ahead of time means you won't be scared to look at your balance when you return home.
That being said, Arnie Weismann, editor-in-chief of Travel Weekly, notes that it's also important to know when to splurge. "You can go through a lifetime of regret for being too cheap," he told NPR. Weismann says that when he was young, he splurged on an admission ticket to see the Valley of the Kings, where nearly 500 ancient pharaohs tombs were constructed in Egypt. As a young adult, the $20 admission price was his full budget for the day, but he certainly doesn't regret it.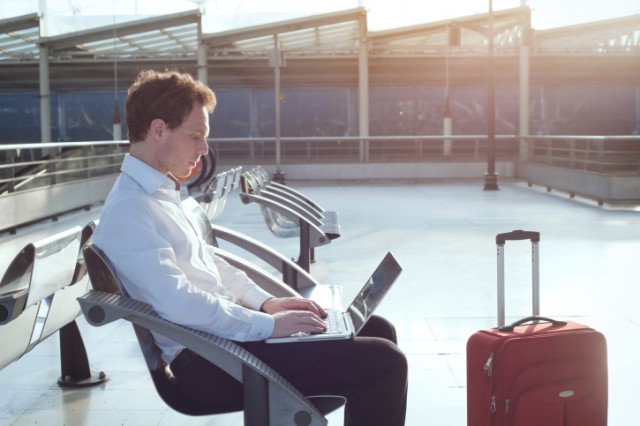 5. Look into credit cards with great travel rewards
There are a myriad of credit cards with travel reward schemes out there. Be sure to shop around and see which might be best for you given your traveling habits. Some offer better deals if you're primarily a domestic traveler, while some are catered more toward international travelers, offering perks such as no foreign transaction fees. Regardless, if you make good use of a travel rewards credit card, you can easily start earning free flights, eliminating yet another cost of traveling.
There are several websites that specialize in analyzing the perks and downsides to various credit cards, and several of them, including The Simple Dollar, NerdWallet, and The Points Guy, all seem to love the Chase Sapphire Preferred card, though the Barclaycard Arrival Plus card comes in a close second. For credit cards that offer great travel rewards with no annual fee, NerdWallet prefers the BankAmericard Travel Rewards card, while the Simple Dollar prefers the Barclaycard Arrival World card. None of these cards have foreign transaction fees, which is great if you're a frequent international traveler, and most of these cards allow you to earn between 1-2 points toward travel miles for every dollar you spend.
There are a number of travel blogs out there that can help you find the best way to use your accumulated points as well. The Points Guy is a good place to start if you're looking to get the most out of a travel rewards credit card.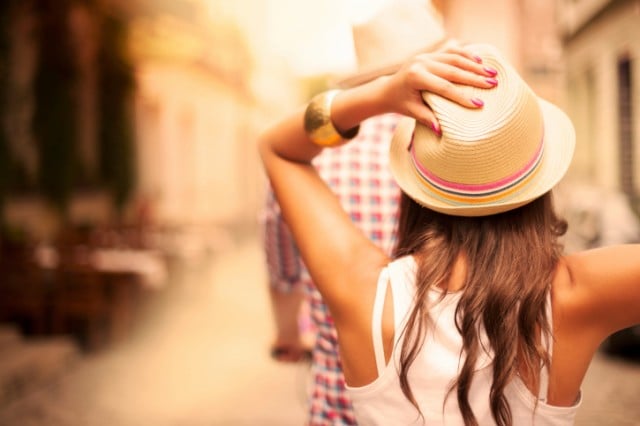 6. Go off the beaten path
Oftentimes, if you stray a little out of the city center, you'll find that everything is a little less expensive than if you were right in the thick of it all. Staying in a downtown area of whatever city you happen to be visiting will almost always be pricier than if you decide to stay in a borough of the city, which is more residential and therefore populated by more local people.
One benefit of staying out of the city center is that you're likely to discover some great hidden gems that are generally only known to locals. If you're looking to relax and get away from the crowd, this is definitely the way to go. Further, in most cities, you can purchase an unlimited two or three day pass for public transit, which will allow you to cheaply and easily access the glitz and glam of downtown whenever you like.
If, on the other hand, one of your priorities (see No. 4) is convenience, or you don't have a lot of time, then maybe you should decide to shell out a little more to stay right in the middle of it all. In that case, take a chance and venture into some different neighborhoods for half a day even if it's just for lunch, and you'll likely save a little cash.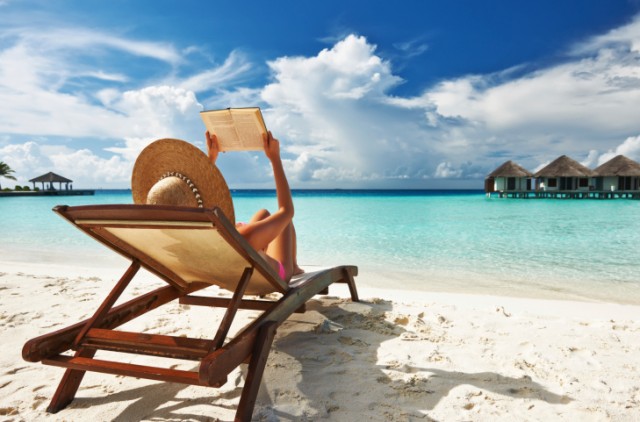 7. Take advantage of price-less activities
Not everything you do on vacation has to cost a fortune. Often, some of the most relaxing activities won't cost you a dime. If you're staying in a historic city, take a leisurely walk for half a day just to see the sights and admire the architecture. You're likely to find plenty of beautiful parks along the way to stop and while away an afternoon. Why not bring a picnic while you're at it? If you're staying somewhere at an all-inclusive resort, take advantage of the beach and pool and spend some lazy days reading in the sunshine.
Take the time to do some research about your destination before you go, too. Often, you can save a lot of money simply by knowing what's nearby. Amanda Sundt of iExplore, who spoke with NPR, notes that, "You'd be surprised how many people pick trips and don't even know what's in their destination."
More from Personal Finance Cheat Sheet:
Want more great content like this? Sign up here to receive the best of Cheat Sheet delivered daily. No spam; just tailored content straight to your inbox.