8 Energy Stocks Top Credit Suisse's Picks for 2014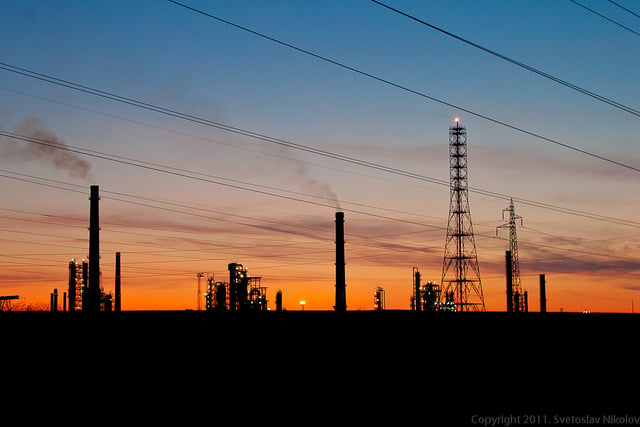 Credit Suisse energy analysts released a list of stock picks for the oil and gas industries in 2014, which the bank sees as a year for both caution and optimism. From refineries to oil field producers and major development players, here are the eight stocks topping the Credit Suisse list, with credit to 24/7 Wall Street for the compilation.
In terms of the energy industry's biggest players, few had as good a year on the market as Halliburton Inc. (NYSE:HAL). Credit Suisse sees even more growth in the year ahead, despite the opinion of numerous analysts who think the company's 50 percent gains in 2013 warrant Halliburton an overweight rating. With a price target of $70, Credit Suisse is calling for another 40 percent in growth for the dividend stock.
Talk of the acquisition of EOG Resources Inc. (NYSE:EOG) is buzzing through the energy industry, and Credit Suisse considers the stock well worth investors' attention in 2014. The bank's energy analysts called for a price target of $210 for EOG Resources, which is above the consensus and considerably higher than the December 20 price of $168.52. The company stock gained 40 percent in 2013.
Credit Suisse calls for a price target of $74 for Tesoro Corporation (NYSE:TSO) by the end of 2014 in what would amount to a gain of nearly 35 percent from current prices. Tesoro focuses its business on retail and refining. Current dividend offerings stand at 1.8 percent.
4. Chevron

Goldman Sachs called for a price target of $140 for Chevron Corporation (NYSE:CVX) on December 16. Credit Suisse agreed with that assessment in placing Chevron on its list of top energy stock tips for 2014 investors. The company offers a dividend of 3.4 percent.
Credit Suisse expects big things from drilling specialist Rowan Companies (NYSE:RDC) in the next couple of years, but the bank's 12-month price target of $45 says investors ought to consider the short-term play as well. Rowan closed at $33.69 at the close of December 20 trading in New York.
PDC Energy Inc. (NYSE:PDCE) has been getting recommendations from energy analysts at multiple firms, yet Credit Suisse is especially bullish on the company with a price target of $83. PDC closed at $53.40 on December 20.
7. Phillips 66
After scoring a lucrative Department of Defense contract for jet fuel, Phillips 66 (NYSE:PSX) is on the watch list of many energy stock analysts. The company notched some 39 percent in gains in 2013, but Credit Suisse sees more rallying ahead for 2014 with a price target of $80. Phillips 66 closed at $74.03 on Frdiay, December 20.
Analysts are predicting Diamondback Energy Inc. (NASDAQ:FANG) is ripe for a takeover in the months ahead, but Credit Suisse sees the company as worthy of investors' attention regardless. Diamondback's focus on liquid fuel makes it attractive to companies with rising gas reserves. Diamondback rose 166 percent in 2013, so investors may take the $69 price target by Credit Suisse with a grain of salt. The stock price closed just south of $51 on December 20.
More from Wall St. Cheat Sheet: