8 Great Cars and Trucks for Off-Road Adventures
Sometimes, you just need to go places where a more conventional vehicle just won't cut it. For many, leaving the asphalt for more unrefined routes really makes the journey and offers opportunities to push their vehicles to their absolute limits.
Fortunately for the more adventurous, vehicle manufacturers understand the desire to drive over the best that nature has to offer. To do so, many companies now produce purpose-built vehicles designed to conquer whatever landscape is thrown their way. While there are specialists — Icon, Bowler — who build low-volume beasts with unparalleled capabilities, here are a few vehicles you can buy at the dealership that can handle just about any obstacle.
1. Toyota FJ Cruiser
The Toyota (NYSE:TM) FJ Cruiser — a revitalized version of the immensely capable model from the 1960s through the 1980s — makes a fantastic off-road toy, which is good, since it doesn't offer much in the way of on-road manners. It's built on a truck-based, ladder-frame chassis and rides on a beefy suspension setup and drivetrain. Power (260 horses' worth) and torque (271 pounds-feet) are produced via a 4-liter V6.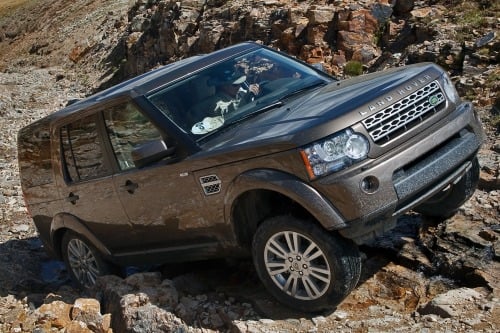 2. Land Rover LR4
Though the Defender is without a doubt one of the greats in the off-road community, Land Rover is no longer offering the vehicle, making the LR4 its next best option. The LR4 offers a combination of substantial off-road prowess but also the luxury and refinement of many luxe-SUV competitors, making the Land Rover a double-edged sword. It's good for 375 horsepower and 375 pound-feet of torque, courtesy of a powerful 5-liter V8.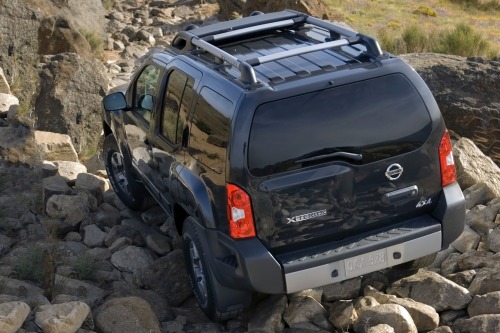 3. Nissan Xterra
Nissan's (NSANY.PK) Xterra has been a mainstay off-road competitor since its introduction in 2000. Since then, each passing generation has been more capable than the last. The latest version, in the PRO-4X trim, features a 261 horsepower, 4-liter V6, steel double-wishbone front suspension and stabilizer bar, leaf spring rear suspension, and Bilstein shocks.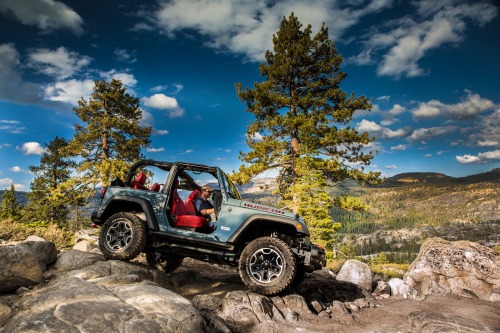 4. Jeep Wrangler Rubicon
No name is perhaps more closely associated with off-roading than the Jeep (FIATY.PK) Wrangler. With a base engine good for 285 horsepower and 260 pound-feet of torque, the Wrangler makes no effort to blend in among the more city-friendly SUV classes, instead opting for a gritty, no-nonsense off-road appearance that really hasn't seen a substantial redesign since the Second World War.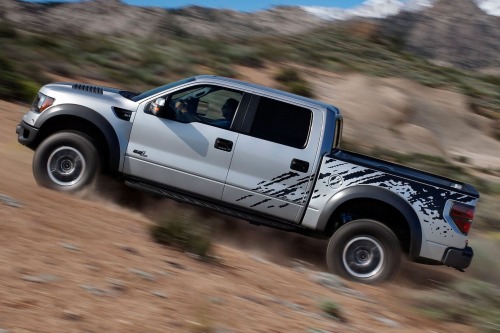 5. Ford F-150 Raptor
The Ford (NYSE:F) Raptor is a more purpose-built part of the company's best-selling truck line. It eschews the more luxurious trims found on some others in the F-150 lineup in favor of 17-inch wheels with all-terrain tires, unique exterior treatments, fixed aluminum running boards, a shift-on-the-fly transfer case, high-performance suspension components, and an auxiliary equipment switch panel. The "purpose-built SVT Raptor stands apart from the rest as the halo truck that off-road enthusiasts dream about," Edmunds says. "It can tame some of the toughest terrain around, but it's also a bit trickier to drive around town due to its wide body and higher ride height."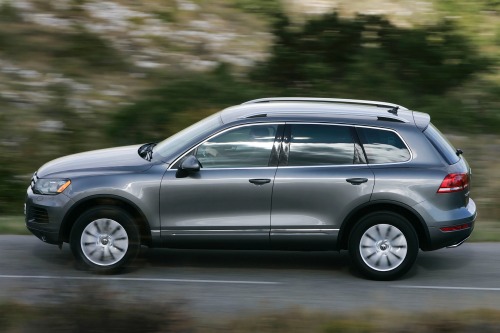 6. Volkswagen Touareg
Arguably the vehicle with the most soccer-mom appeal on the list, the Touareg actually boasts some pretty impressive off-road cred, especially when fitted with the torque-heavy diesel unit, which is rated for a righteous 406 pound-feet. However, although the car has the short overhangs needed when navigating a trail, the VW doesn't offer a low-range transmission for hardcore off-road excursions.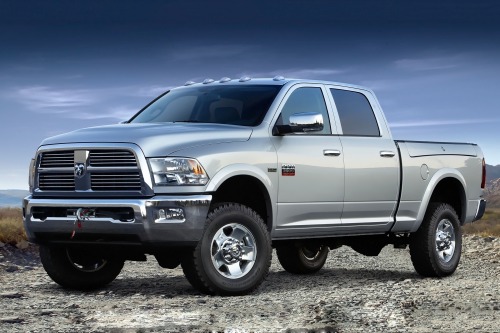 7. Ram Power Wagon
FourWheeler Network contributor Jerrod Jones called the Ram Power Wagon "the best stock 4×4 that Dodge has ever put on the ground." The vehicle is outfitted with AAM axles with a 4.56 ratio and selectable lockers, a winch rated for 12,000 pounds, and a front anti-sway bar with a push-button disconnect. Though you won't get the beastly Cummins diesel option, the 5.7-liter Hemi that is in place will sure do the trick — and it's a lot lighter, as Jones notes.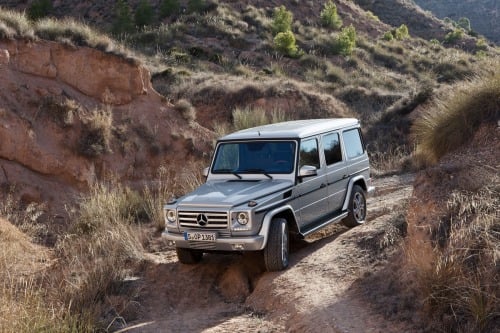 8. Mercedes-Benz G Class
Underneath its suave luxury trappings, it's easy to forget that the Mercedes-Benz G Class is actually an incredibly capable off-road vehicle. In its stock form — which is still going to run north of $100,000, mind you — the G Class packs a powerful 5.5-liter V8 punch, good for 385 horsepower and 391 pound-feet of torque. "The G-Class can be guided through just about anything nature throws at it and the steering wheel rarely registers the impacts," Edmunds says. "With its full-time 4WD system with front, center and rear locking differentials, the G goes about its trail bashing … with a more back-to-basics approach than what you'll get from a high-tech Land Rover or Lexus."
Don't Miss: 6 Brand New Concept Cars to Check Out.