8 New Cars Coming to Thrill You in 2014
Though some haven't gotten used to the ring of 2014 cars, the next offerings are not that far away. The 2014 line features recharged versions of old standards, hybrid performance in luxury sedans, and (at least in one case) a scorching vehicle that could run buyers  seven figures before taking a spin. Here are the eight cars coming to thrill you in 2014.

8. 2015 Audi A3 E-Tron Plug-In Hybrid (mid-2014)
Audi has gone on the record saying it is proud to have produced a plug-in hybrid that doesn't look like one. That gesture will appeal to many drivers, and indeed it's difficult to tell the difference at a glance, especially from this early picture of the concept car. Slated to arrive sometime in the middle of 2014, the A3 E-Tron Plug-in Hybrid will get around 30 miles on a full charge (over 500 miles in total range). The car has some muscle, too, generating 204 hp on 258 lb-ft of torque. Pricing hasn't been announced yet.

7. 2014 Porsche 918 Spyder Hybrid (Early 2014)
This car will cause a sensation wherever it's driven, though few will be aware of its hybrid capabilities unless drivers sneak past using the electric motor. On that count, the 918 Spyder, a million-dollar hybrid, can go around 18 miles on a charge before switching over to the gasoline engine. Of course, to get up to its top speeds of over 211 mph, the Spyder would require help from the gasoline engine to generate a mind-blowing 887 hp. It goes 0-60 in 2.8 seconds, but it starts at $970,000, if you can score a limited-edition model.

6. Volkswagen E-Golf (mid-2014)
Volkswagen isn't sitting tight, and is getting strong in the electric game with its E-Golf, available as early as spring of 2014. The E-Golf will be able to travel over 90 miles on a full charge, zoom close to 90 mph on the highway, and pack a motor operating with 199 lb-ft of torque. The variation on the classic Gold will be a five-door hatchback utilizing a 26.5 kWh battery. Though pricing is not available, it is expected to be in the low-$30K range.
5. Mercedes Benz  S500 Plug-In Hybrid (Fall 2014)
The 2014 Mercedes Benz S Class is about to be released this fall, but many are waiting on the plug-in hybrid to make the biggest splash on the market. When Mercedes has a hybrid in showrooms, the segment has officially arrived in the U.S. luxury market. Early reports suggest the approach to the hybrid will be Porsche-like, with the S500 Plug-In Hybrid able to go around 18 miles on a charge. Pricing on the S Class starts around six figures. Potential for eMPG is expected to be above 60.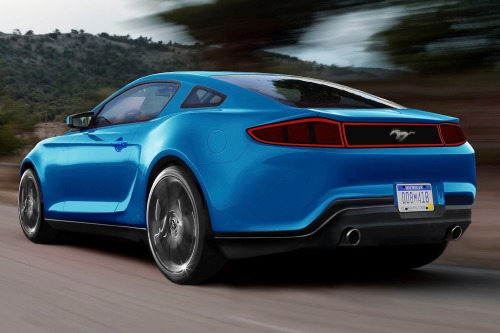 4. 2015 Ford Mustang (Summer 2014)
While General Motors (NYSE:GM) is making waves with its highly anticipated Chevy Corvette Stingray, Ford (NYSE:F) is hoping to generate comparable buzz with its 2015 Mustang, the next generation of its storied muscle car. Expect a 2.3 L, 16-valve turbo engine with manual and auto transmission, with Ford opting for a split-and-jointed drive axle for the first time ever. The Mustang will celebrate its 50th birthday in 2014, so expect Ford to come out with the most fearsome version of its classic ride.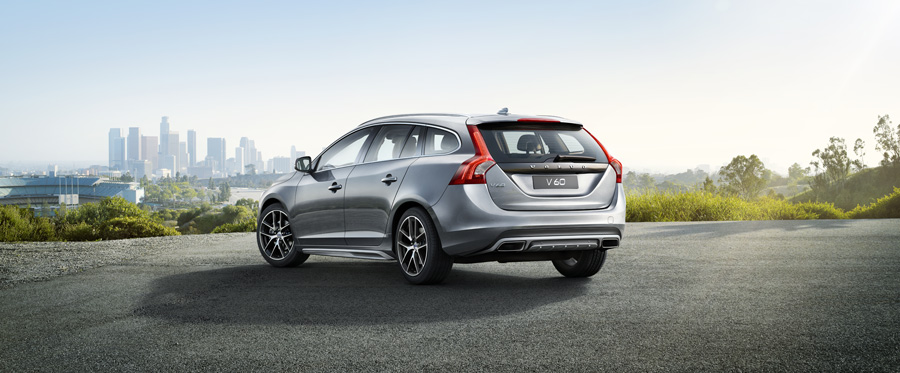 3. Volvo V60 Sports Wagon (January 2014)
The V60 Sports Wagon from Volvo has high expectations after finding success in Europe. Safety is always the hallmark of a Volvo, so the company is increasing its commitment, giving drivers the option for automatic stopping at up to 31 mph when danger presents itself. It's also a more stylish Volvo wagon than has been seen in the company's 60 years working on this style of automobile. It's still unclear whether Volvo will offer a diesel engine stateside (as with its Euro counterpart), but most guesses suggest it won't.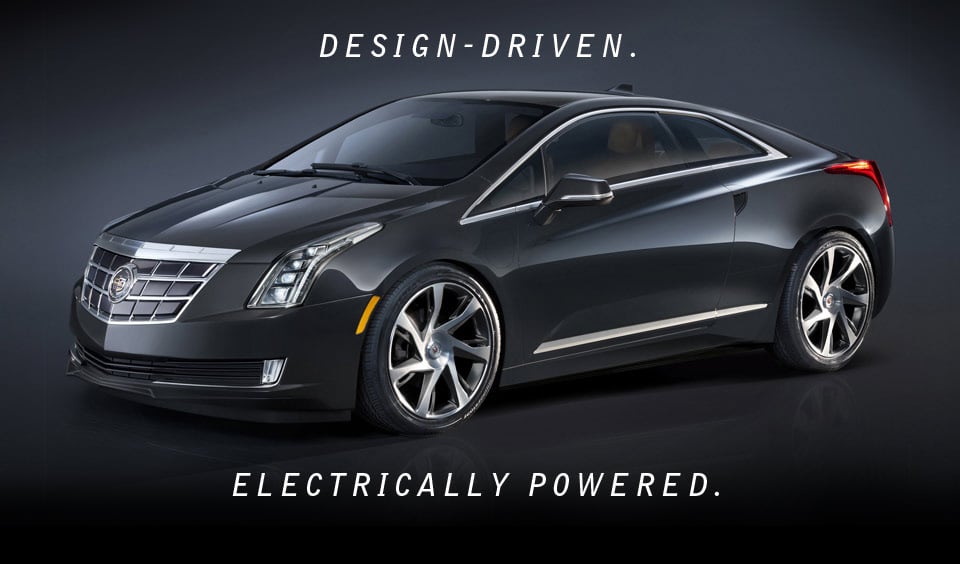 2. Cadillac ELR (January 2014)
Would a Cadillac driver ever want to part with the cozy growl of the luxury ride's engine? GM is betting its loyal following will, and the Cadillac ELR hybrid is already one of the most hotly anticipated rides of next year. It will pack a 1.4 L, 4-cylinder engine that works with 273 lb-ft of torque. The ELR will be no slouch in its electric-driving range, either. Utilizing the Chevy Volt powertrain, this car will be able to cover 35 miles on a charge before switching to gasoline. It's not your father's Caddy.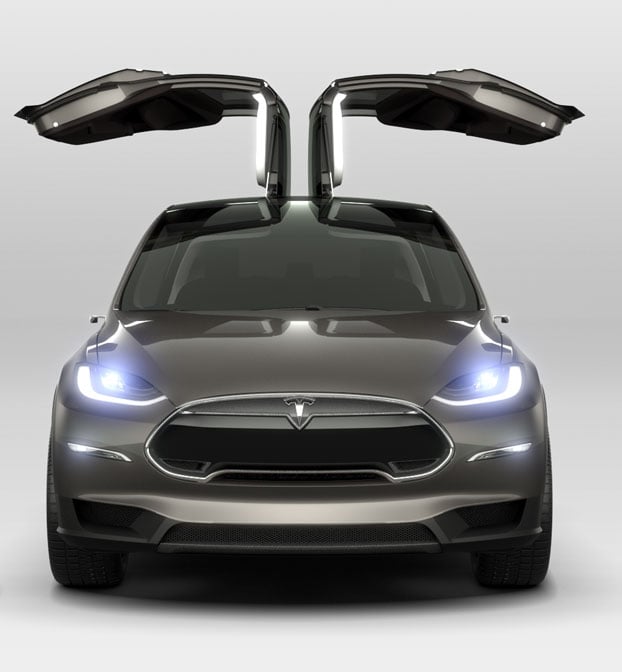 1. Tesla Model X (early 2014)
Perhaps the most anticipated of all the 2014 releases is the next model from Tesla (NASDAQ:TSLA). The Model X is touted as a cross between a stylish SUV and a useful minivan. The now-standard Tesla specs — falcon wings, luxury interior — are in place, yet the Model X should blow out competition by going 0-60 in under 5 seconds. It's a bold statement from the industry's most innovative company, and should be making headlines within the year. Pricing is in line with the Model S, starting around $70,000 before tax credit.
The coming year will be a showcase for some of the world's oldest automakers. The Detroit revival is nearly complete, so it only makes sense that a challenge from European luxury car makers would follow.
Don't Miss: GM Facing Huge Payout with This Loss in Court.