8 New Trucks to Buy Under $30K
As far as utility goes, you can't beat a truck. Whether it's towing potential, cargo capabilities, or off-road prowess, there's a reason that trucks have been the best-selling vehicles across the country for a while now.
But let's say that you don't need a really serious truck for really serious work; rather, just one for towing from time to time, or moving the somewhat frequent object when the conventional car just won't cut it. In other words, you're not looking to sink a substantial amount of money into a range-topping iron mine-worthy vehicle.
Here are eight more affordable options, compiled by the folks over at Edmunds this year. Each price is based on the vehicle's MSRP; though it should be noted that this price is for the 2013-year base model, which may or may not be the trim depicted. However, for under $30,000, there are no shortages of quality options.
1. Toyota Tacoma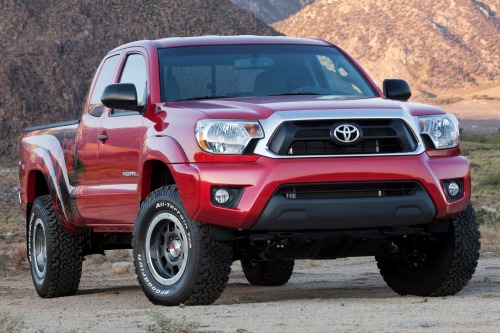 At $17,525, the Toyota (NYSE:TM) Tacoma is the most affordable new pickup available. Equipped with a 2.7 liter four-cylinder, the Tacoma wouldn't be a first choice for those needing to tow an extraneous amount of weight; but it certainly offers a capable, all-around option for those looking to spend as little as possible.
2. Dodge Ram 1500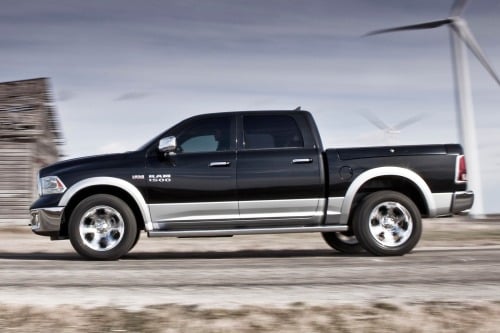 The Ram 1500 offers a 3.6 liter V6 under the hood, good for 20 miles per gallon on the highway; it's good for 42 percent more horsepower and 20 percent better fuel mileage than the previous V6. Additionally, the power is routed through a new eight speed transmission, and can be bought for a low as $22,590.
3. Chevrolet Silverado 1500/GMC Sierra 1500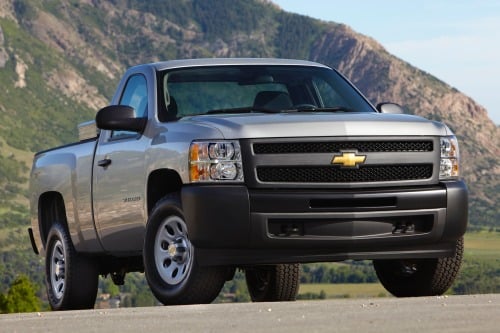 The Chevrolet (NYSE:GM) Silverado and it's closely related GMC Sierra sibling both run about $22,595 at base, according to Edmunds. That will buy you a 4.3 liter V6, good for 195 horsepower and around 17 combined miles per gallon.
 4. Ford F-150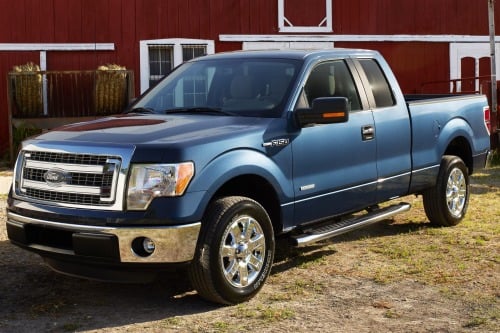 The Ford (NYSE:F) F-150 is not just America's best selling truck, it's America's best selling vehicle. The top-selling truck will run $23,670 at base, which will buy a 3.7 liter V6 that's good for 302 horsepower and 278 pounds-feet of torque.
5. Toyota Tundra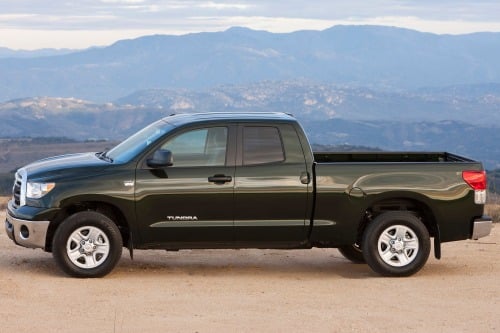 The Tacoma's larger sibling, the Tundra will run about $8,000 more, at $25,355. However, you get more truck, too: the base model Tundra is equipped with a 4.0 liter V6, pumping out a respectable 270 horsepower and 278 pounds-feet of torque.
6. Nissan Titan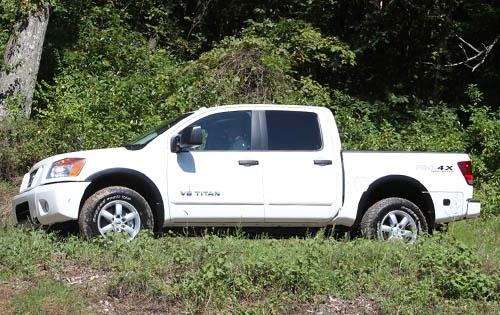 The Nissan (NSANY.PK) will cost around $29,270 in its purest form, although it's also the first truck listed to offer a V8 in its base trim, as there is no V6 option. The 5.7 liter unit is good for 317 horsepower and 385 pounds-feet of torque, and an interior that is "more functional than fancy," Edmunds notes. "Gauges are large and easily readable and the controls are well-placed and intuitive."
7. Chevrolet Silverado 2500/GMC Sierra 2500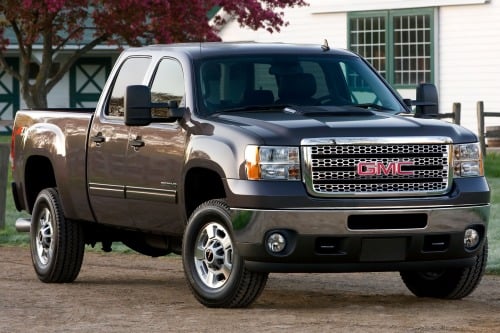 Essentially a beefier version of the 1500, the 2500 line from Chevy and GMC offers a substantially larger engine — a 6.0 liter V8, to be specific — for just a shade under $30,000 ($29,300). That engine is good for 360 horsepower, 380 pounds-feet of torque, and some impressive towing capacity.
8. Honda Ridgeline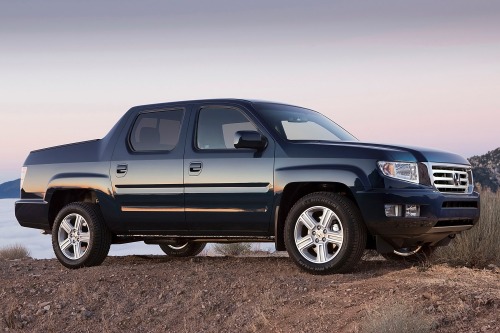 At $29,450, the Honda (NYSE:HMC) Ridgeline comes the closest to skimming the $30K mark. It's also the only entry that's developed on a unibody structure, though the Ridgeline is definitely more of an average daily driver vehicle than hardcore work-oriented pickup. The truck's power comes from Honda's 3.5 liter V6, which produces 250 horsepower and 247 pounds-feet of torque.