9 Cars Heating Up in 2013
Once the ball drops in Times Square at the end of December, 2013 will go down as the best year for auto sales since pre-recession times. Cars, SUVs, and (especially) pickups are darting off the lots faster than automakers can produce them. Despite the fascination with trucks, American consumers are still snatching up small cars. Here are the nine cars that gained more than any other in 2013.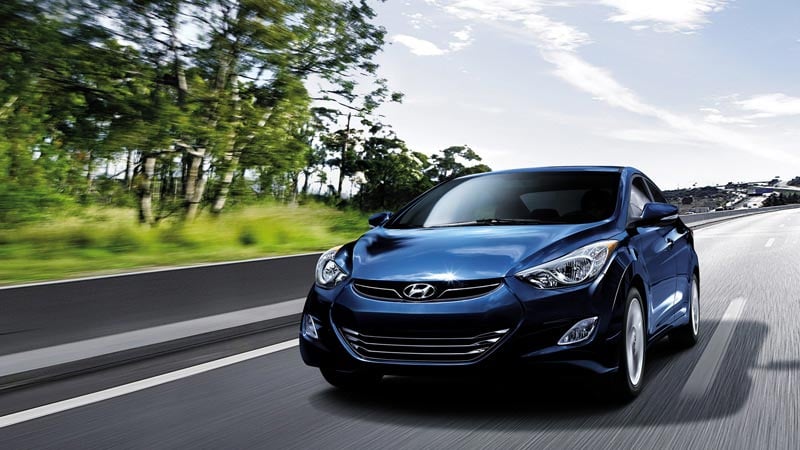 1. Hyundai Elantra ($16,965)
It's a Top Safety Pick Plus, it gets 38 mpg on the highway, and it has a 5-star crash rating while staying south of the $17,000 mark. That's been enough for the Hyundai (HYMLF.PK) Elantra to be the biggest gainer in 2013 sales, skyrocketing nearly 28 percent when matched against its 2012 performance. This year Hyundai sold 194,593 Elantras through September.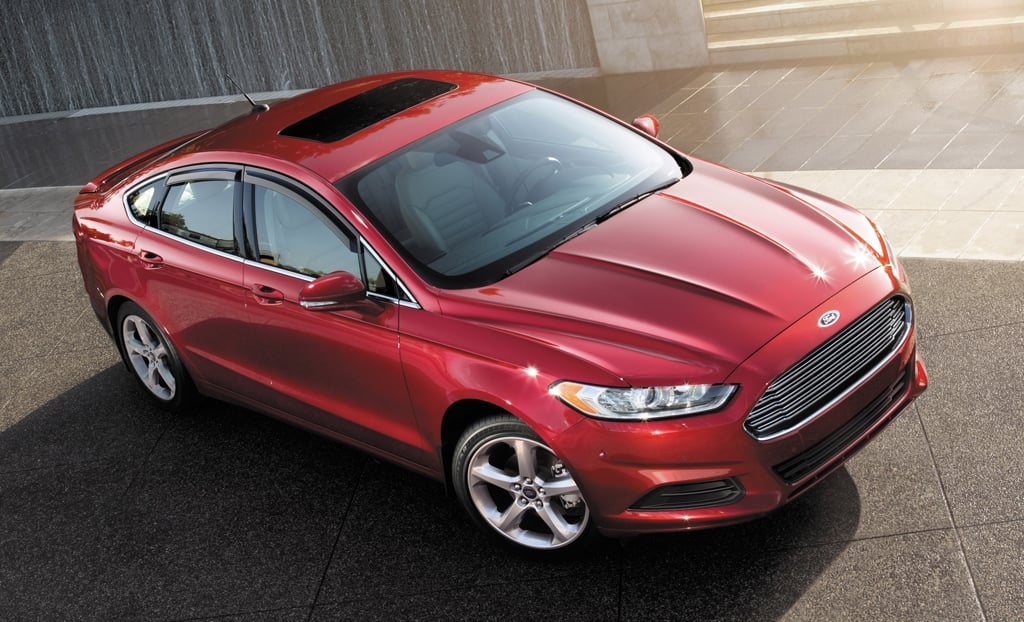 2. Ford Fusion ($21,900)
Few cars have been as successful in their redesign as the Ford (NYSE:F) Fusion — the vehicle that has become the rock star of the midsize segment. Sales are up 17 percent when matched against 2012 numbers through September, with the Fusion posting a mammoth 62-percent jump in September sales versus 2012 figures. It's clear the marriage of efficiency (34 mpg highway in base model) and style works wonders in today's market. Ford has sold over 230,000 Fusions this year.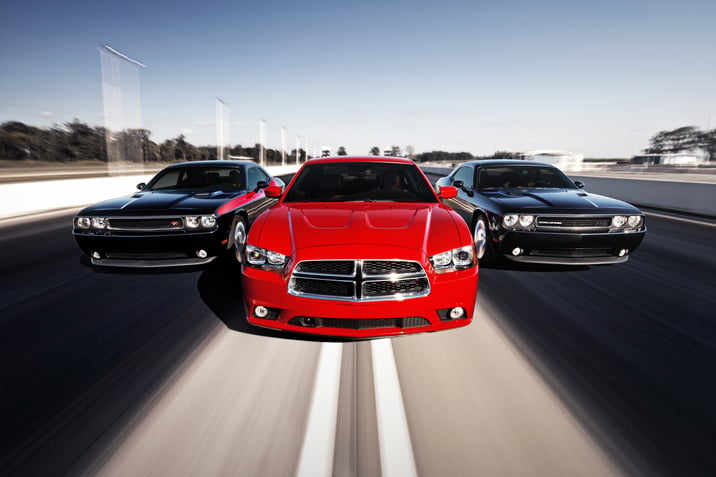 3. Dodge Charger ($26,295)
Chrysler (FIATY.PK) has several winners on its hands in the new Dodge lineup. The Charger packs a 3.6-liter V6 capable of generating an impressive 292 horsepower. U.S. consumers have gotten on board apace, giving Chrysler an increase in sales of 16 percent through September versus last year. Charger sales vaulted 49 percent in the month of September compared to the same month in 2012.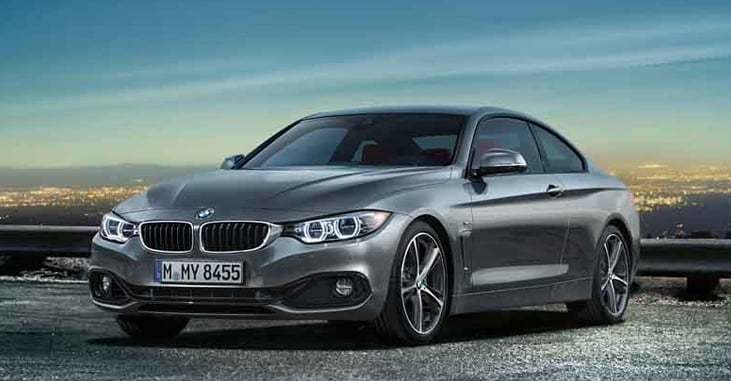 4. BMW 3-Series ($32,750) & 4-Series ($40,500)
It may be confusing to follow the changing of the guard from the BMW (BMAXY.PK) 3-Series line and the 4-Series line replacing it, but one thing is clear: Americans love these cars no matter what they're called. For now, the statisticians are counting the two of them in the same figures, and the automaker has seen a rise in 2013 sales by 14 percent compared to 2013, good for the fouth-best increase among all cars.
5. Honda Accord ($21,955)
The Honda (NYSE:HMC) Acc0rd is a true industry powerhouse. Americans bought 282,102 Accord models through September 2013 for a jump of 14 percent over 2012. It trails only the Toyota (NYSE:TM) Camry among cars sold on the year, but the Accord is gaining fast, setting up an interesting end-of-year battle between the Japanese automakers. It's still about safety and efficiency in the midsize segment, and the Accord gets 36 mpg on the highway while notching Top Safety Pick Plus honors.
6. Chevy Cruze ($17,270)
Sales for the Chevy Cruze plummeted for GM (NYSE:GM) in September, but customers have been otherwise hot on this compact car in 2013, buying 195,775 units through September. While that represents an increase of 8.4 percent on the year, GM is hoping consumers will be even more interested in the diesel and natural gas models already rolling off assembly lines.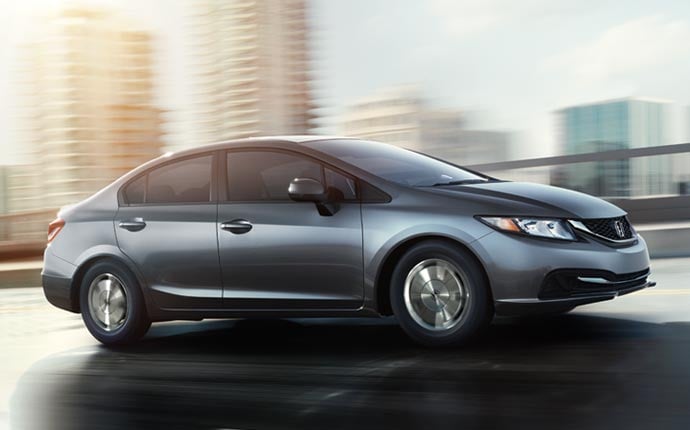 7. Honda Civic ($17,965)
This perennial bestseller by Honda is doing even better in 2013. Civic sales topped the 250,000 mark by late September, which represents a jump of 8.3 percent compared to 2012 numbers. The value of the Honda brand continues to impress American buyers who gravitate toward the 39 mpg in the base Civic coupe.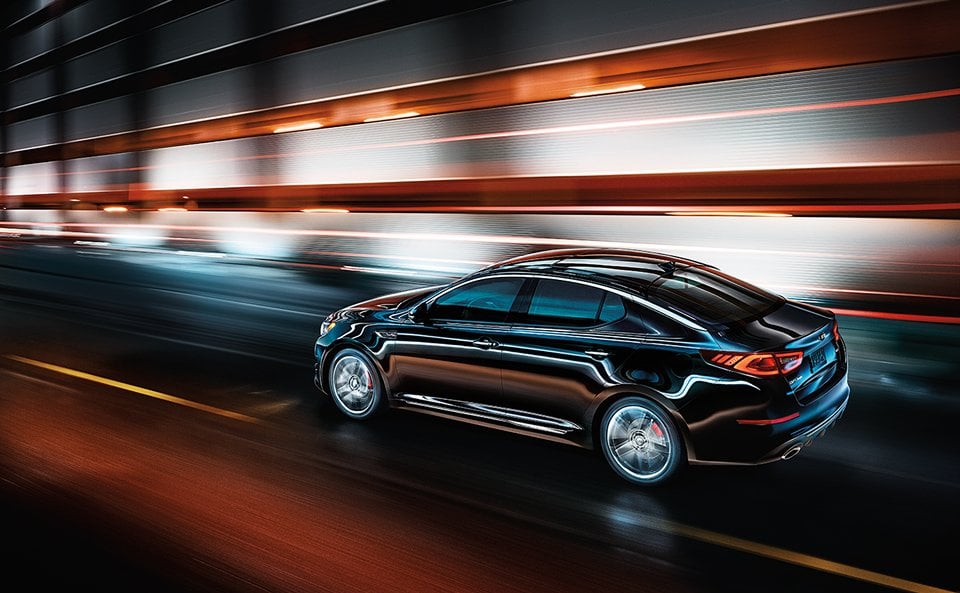 8. Kia Optima ($21,500)
The midsize sedan from Kia Motors (KIMTF.PK) is making waves on U.S. shores, with 124,056 cars sold through September 2013. Though the momentum was slowed in September by the release of the 2014 model, the Optima is up 8 percent on the year when matched against 2012 stats. The 2014 got a style upgrade, while the available 2.0-liter TDI engine in the SX Turbo ($27,200) can deliver a whoping 274 horsepower. The base model gets 34 highway mpg.
9. Nissan Versa ($11,990)
Maybe it won't be winning any style or power awards, but the rock-bottom starting price of the Nissan (NSANY.PK) Versa sedan is clearly winning over U.S. consumers. More than 91,000 Versas have been sold through September, marking a 7-percent increase over 2012 figures. It may generate a paltry 109 horsepower, but it will get 40 mpg on the highway in the S Plus ($13,790) and SV ($15,240) trims.
It's a buyer's market, and U.S. auto consumers are demanding more than ever from their vehicles. These nine cars are gaining more than the rest so far in 2013.