9 New Luxury Rides Destined for 2014
As the country's economy continues to get back on its feet, buyers are flocking to dealerships to replace their aging vehicles, and in many cases, upgrade them. General Motors's Cadillac brand has had a model year as buyer sentiment improves and the company continues to roll out its new line of products. For Cadillac and many others, there's more to come in 2014. Jaguar is releasing its first roadster model in 40-some years, while Mercedes has further redefined the parameters of the luxury car. Even Kia, once an authority in the value car industry, is stepping up its game in efforts to up its cachet and luxury offerings.
Forbes formulated its own list of 15 new cars to be on the lookout for, and here is a selection of nine of them that are worthy options if you're looking to upgrade your car — and your image — next year.
1. Mercedes-Benz S Class
Bristling with technology and gadgets, the spaceship-like engineering is only one part of the Mercedes S Class story: elegant, luxurious, sensuous, and bold are words that get thrown around. The car also boasts a low-speed autonomous driving mode, steering that automatically keeps the car centered between lane markers on the highway, and the ability to anticipate road imperfections in its path and adjust the suspension accordingly to maintain a butter-smooth ride, Forbes says.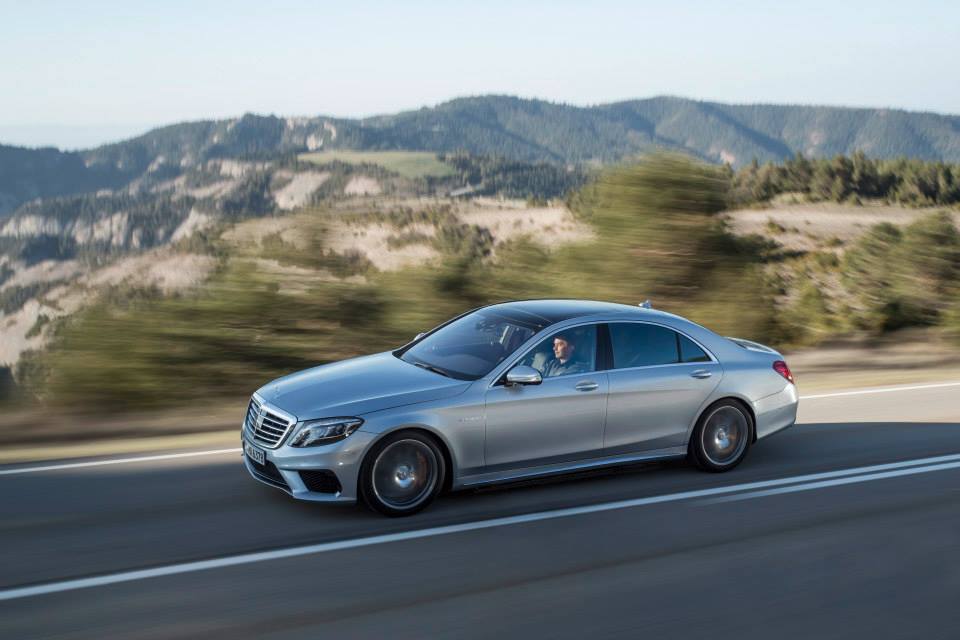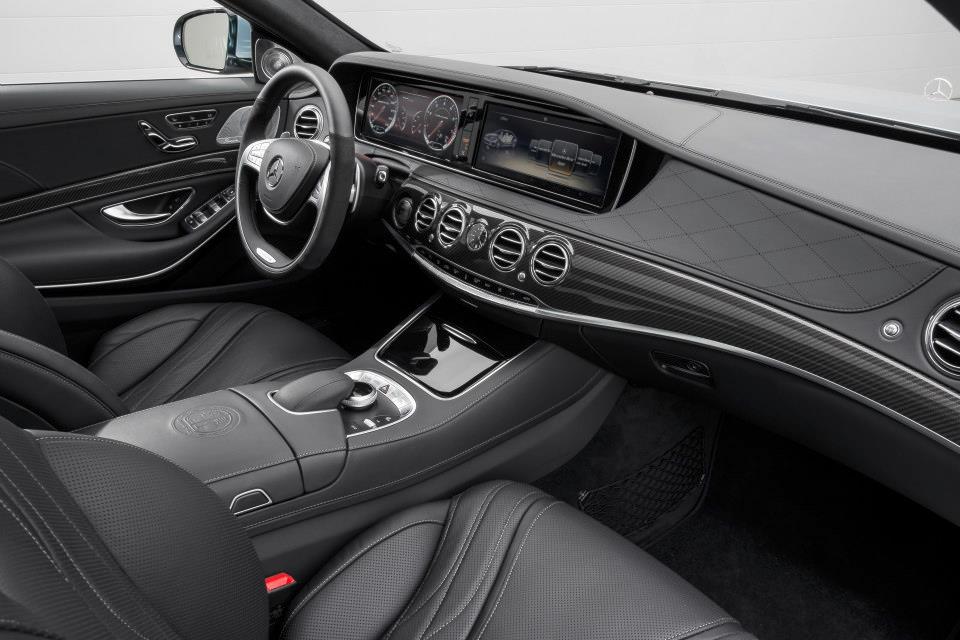 2. Jaguar F-Type
As the first roadster from Jaguar in more than four decades, the new F-Type sports a 3.0-liter supercharged V6 engine that generates either 340 horsepower or 380 horsepower — depending on the version — while a 5.0-liter 495-horsepower supercharged V8 is also available. Coupled with a seven-speed transmission and dropped into a lightweight frame and body, the new Jag is nearly guaranteed to live up to its British sports car heritage.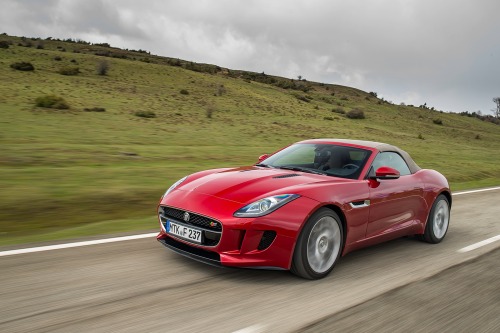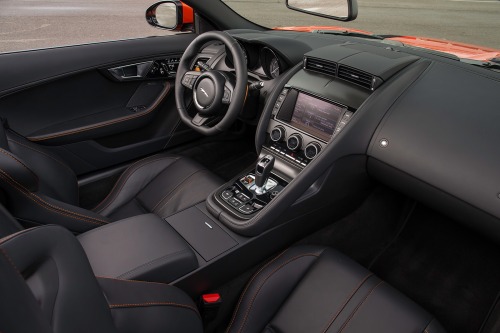 3. Mercedes-Benz CLA
Mercedes-Benz has an exciting slate scheduled for next year. In addition to the ultra-luxurious S Class, Mercedes is also bringing the CLA to American shores. Mercedes says it will be one of the most aerodynamic car designs among production cars, and takes its cues from the larger CLS class. The CLA packs most of the refinement you'd expect from a Benz into a smaller and more affordable format.
4. Cadillac ELR
Though it's based on the same platform as Chevrolet's (NYSE:GM) loved — and hated Volt — this Cadillac takes its cues from a redesign and condenses features into a smaller, two-door, more eco-friendly package.
"If the Volt is any indication," Forbes says, "the ELR should be quick off the line and deliver reasonably sporty ride and handling attributes, though back seat space and cargo room look to be tight."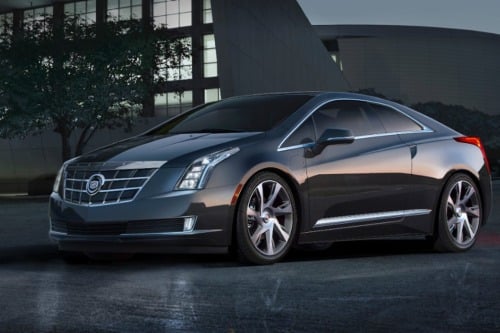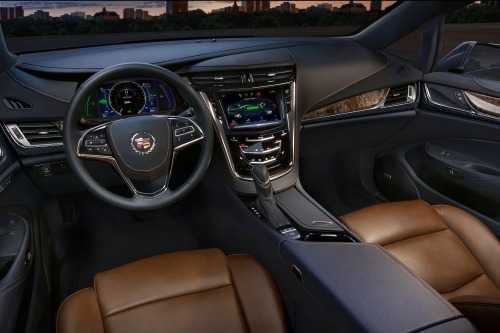 5. BMW 4 Series
The BMW 4 Series is a new line that BMW spun off of its best-selling 3 Series. The 4 Series is essentially the coupe variation of the 3 Series sedans, though the new 4 Series more resembles a smaller version of the 6 Series coupes.
Buyers can choose between a 240 horsepower turbocharged 2.0-liter four-cylinder engine in the 428i and a 300-horsepower 3.0-liter turbo-six in the 435i. The all-wheel xDrive is optional, and the 4 Series comes in three trim lines: Luxury, Sport, and M Sport.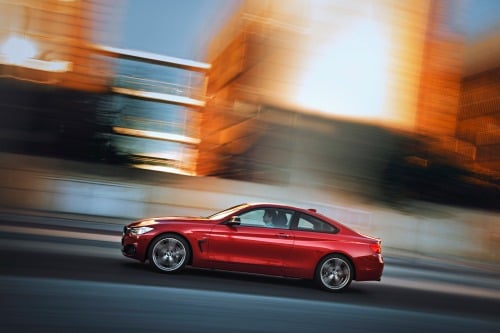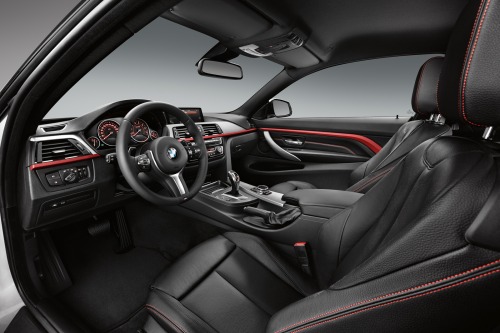 6. Cadillac CTS
The new CTS will be longer, lower, and lighter than its predecessor, and it features a low-slung, aggressive style strategy that has long been lacking on Cadillac's (NYSE:GM) previous models. A twin-turbo V6 takes care of the performance end, with 420 horsepower under the hood in the top-spec CTS Vsport trim. All-wheel drive is optional, and the cabin has been refocused to be more driver centric.
The Q50 is the first in line for Infiniti's (NSANY.PK) full brand redesign, and it's safe to say that it's struck a winning formula. The car is appropriately sensual, with sleek, flowing lines and curves that put the Q50 among the more graceful-looking luxury cars. Forbes reports that "a new i-Key system allows up to four motorists to customize a wide range of operating parameters, automatically recognizing the user and adjusting everything from seat, mirror, and climate control settings to radio presets and stored navigation destinations.
After a series of lukewarm attempts to compete in the high-end market, it seems that Acura (NYSE:HMC) is coming back with a renewed commitment to the segment with the RLX. Though the RLX doesn't come with a turbo-charged or V8 option, it's expected to pack a 370 horsepower V6 down the road.
To improve the handling, Acura has also outfitted the car with a four-wheel steering system, causing the rear wheels to angle slightly and sharpen the car's agility through the turns.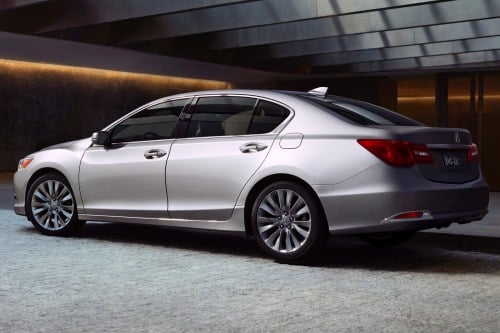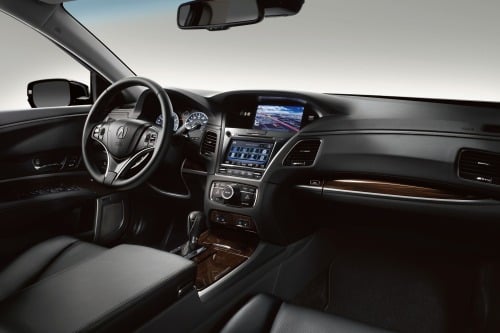 9. Kia Cadenza
Chances are good that Kia isn't the first name to pop up when asked about luxury vehicles. A controversial entry to be sure, but Kia is making great strides to up its image from the cheap, value-first economy cars that gave the company a presence in the U.S. in the first place. With the Cadenza, Kia is essentially doing what Hyundai did with the Equus — though perhaps not to the same extent. And while it certainly lacks the stature that the S Class and others command, it likely won't command the same price, either.
The Cadenza, while down a bit in the engine and power department, will offer an array of extra features like powered retractable sunshades.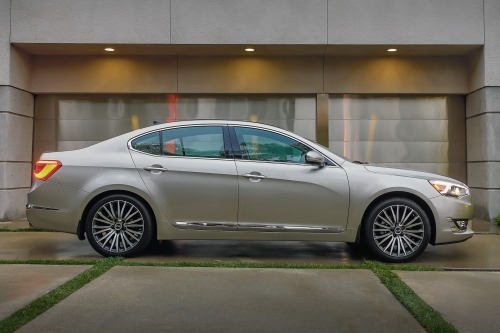 Don't Miss: GM Works Overtime to Produce the Chevy Cruze.