9 Perfect Cars for Those With Kids
Whether you have the terminal need to cart a large number of humans and/or pets around town or you just like the extra space, there's no shortage of family friendly vehicles that each offer something different.
If already have a brood of your own, are planning on one in the near future, or for some reason need to grow your wheels, here are nine options that can start your search off right.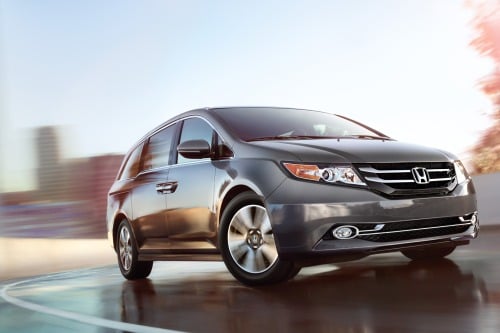 1. For those running a family taxi service: the Honda Odyssey
When one thinks of kid carriers, the Honda (NYSE:HMC) Odyssey is one of the first names to come up. Honda has secured a comfortable position in the minivan segment with the Odyssey, which combines admirable fuel economy, surprisingly agile handling for a car of its stature, and top safety scores. And parents, take note: the 2014 model comes with a built-in vacuum.
2. For those looking for something less conventional: the Ford Flex
Though its styling is polarizing to some, the Ford (NYSE:F) Flex hits all the right notes for a vehicle charged with carrying a family. Edmunds praised the car's "spacious and versatile cabin with genuine three-row space, the refined ride, all the high-tech features, and the all-wheel drive and turbocharged engine options."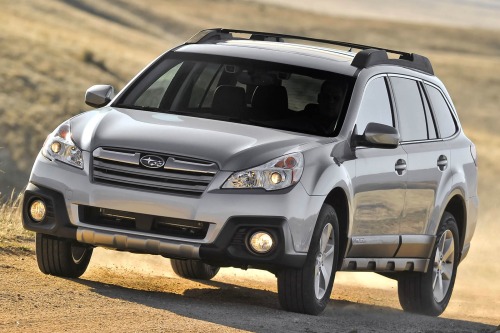 3. For those who deal with extreme weather: the Subaru Outback
Between its capable off-road performance and an impressive volume of cargo space, the Subaru Outback offers everything needed for a family adventure, especially outside the concrete jungle. Combined with a 30 mile per gallon highway rating, the Subaru isn't a slouch on the asphalt, either. Notably, Subaru's all-wheel drive system makes this car a standout in the snow and other lousy road conditions.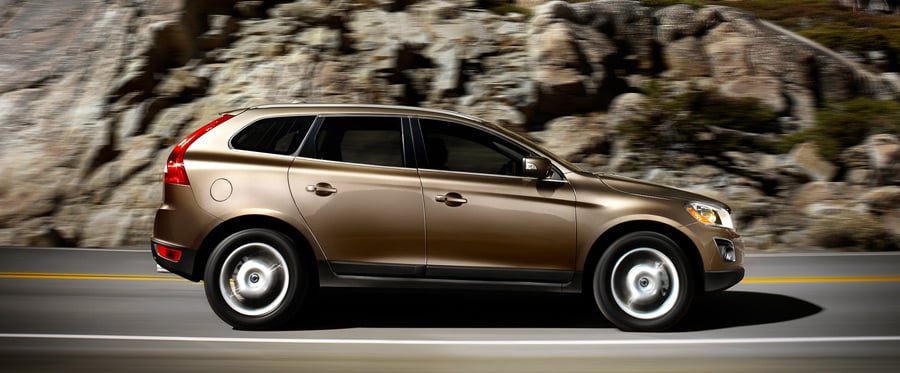 4. For those with safety as a top priority: Volvo XC60
Volvo has built its reputation on safety, and it continues to hold that one factor as paramount above all else. The XC60 carries on that tradition, and with ample interior space, a definitively Volvo-esque road presence, and its fair share of tech-oriented features, the XC60 makes an ideal family cruiser. If you can, spring for the sporty R-Design package.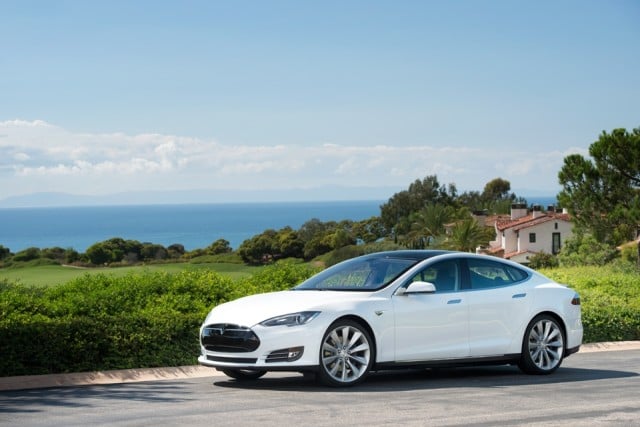 5. For those unwilling to give up sex appeal: the Tesla Model S
Though the base Tesla (NASDAQ:TSLA) Model S offers only comparable passenger space to other luxury midsize sedans, the car has an unusual ace up its sleeve: a $2,500 option can put rear-facing seats in the back of the car, offering a thrilling ride for both the driver and passengers while boosting the car's capacity to seven. Also, drivers get bonus points for having one of the most beautiful family friendly rides on the road.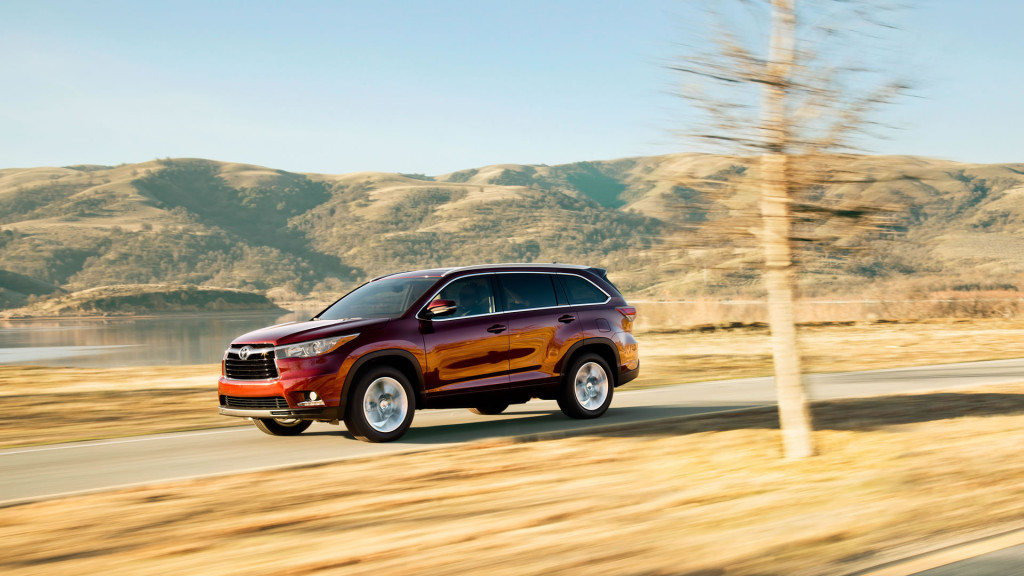 6. For those looking for the complete package: the Toyota Highlander
The ubiquitous Toyota (NYSE:TM) Highlander — of which the 2014 model is shown above — delivers a combination of commendable mileage (even without the hybrid option), general versatility, and can seat up to seven people. Edmunds lauded the second row seats' innovative design: it boasts a 40/20/40-split second row with a removable center seat that facilitates walk-through access to the third row.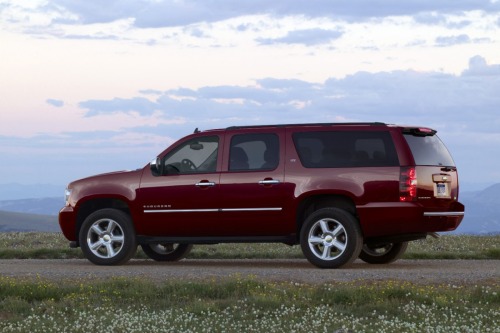 7. For those looking for nothing but space: the Chevrolet Suburban
If fuel consumption and parallel parking are not among your top concerns but space is, the Suburban might just be your vehicle. The full-size SUV from Chevy (NYSE:GM) can seat up to nine people, boasts a smooth 5.3-liter V8, and acres of cargo space. Coupled with a healthy towing capability, the Suburban is a viable option for those who really need it.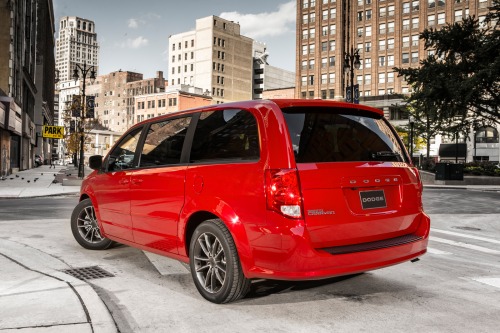 8. For those looking for maximum versatility: the Dodge Grand Caravan
The Dodge (FIATY.PK) Grand Caravan is for buyers looking to get the most out of their vehicle's interior space. The Caravan boasts 81 different interior configurations, all of which can be maneuvered in a matter of seconds. Moreover, the Caravan and its sub-$20,000 asking price is a best bet for value-conscious consumers.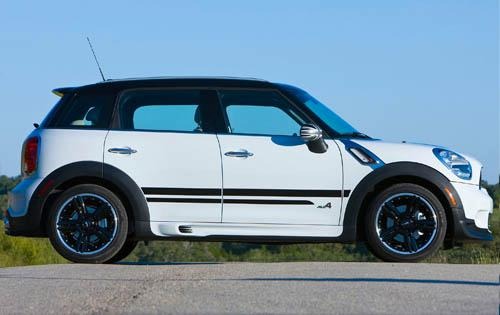 9. For those looking for something more unique: the Mini Cooper Countryman
If you're looking for something that offers more character than your typical family hauler, the Mini Cooper Countryman can give you just that. Though Mini purists were undoubtably unhappy with Mini's decision to add two more doors, the Countryman gives some of the renowned Mini cuteness credit in a more family friendly format. The car also offers Mini's All4 all-wheel drive system, making the car even more capable.
Don't Miss: Ford Offers Those Who Protect Some Protection of Their Own.