9 Small SUVs That Are Big on Safety
Each year, the Insurance Institute for Highway Safety, or IIHS, releases a report on cars that have been awarded top honors for safety in its rigorous crash tests.
The test vehicles are put through their paces and subjected to numerous forms of abuse, including high-speed front and side crash tests, a rollover test, and evaluations of seat/head restraints for protection against neck injuries in rear impacts. The cars are then rated with Good, Acceptable, Marginal, or Poor assessments in each of the four crash scenarios. To be bestowed with the agency's "Top Safety Picks" distinction, the car must earn a Good rating in all four tests.
Here are the nine small SUVs that earned the IIHS's Top Pick award for 2013, in alphabetical order by brand:
1. Ford Escape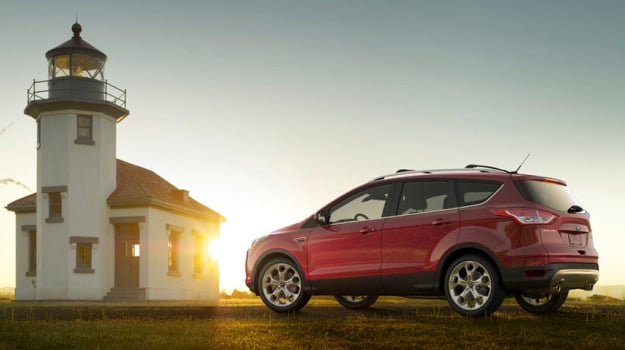 Traction and stability control, front-seat side airbags, a driver knee airbag, and full-length curtain-type airbags will complement the Ford's (NYSE:F) perfect safety score, regardless of what trim is being bought as these features are all standard. Ford also provides the MyKey feature, giving parents greater control over the vehicle when in the hands of younger, inexperienced drivers.
2. Honda CR-V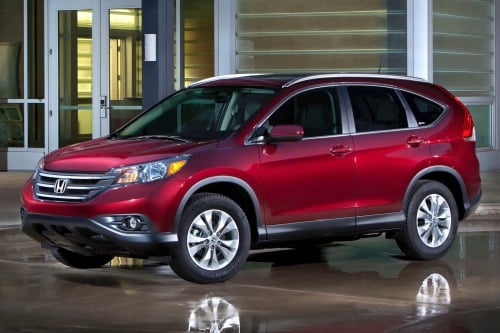 In addition to its perfect safety score, the Honda (NYSE:HMC) CR-V also comes standard with backup cameras, stability and traction control, active front head restraints, front side airbags, and side curtain airbags. Impressively, the CR-V was also able to brake from 60 mph to zero in 120 feet in Edmunds tests, quite a short distance for a car in this segment.
3. Hyundai Tucson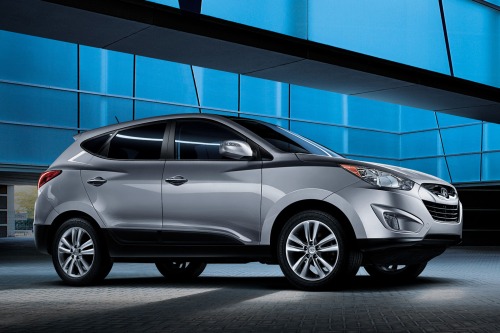 In addition to the features seen on the Ford and Honda (save for the backup camera), the Hyundai boasts hill holder and hill descent control for extra security while navigating steep climbs.
4. Jeep Patriot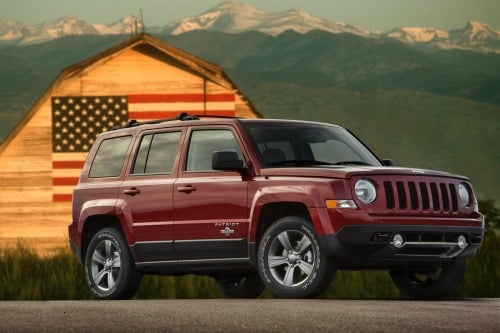 The smallest member of the Jeep (FIATY.PK) family is also the cheapest SUV on the market, but the company certainly didn't trade in its safety assets to drop the price. There's a catch though: the Patriot only gets the five-star safety rating for the frontal-offset and roof strength tests if its equipped with the optional side airbags.
5. Kia Sportage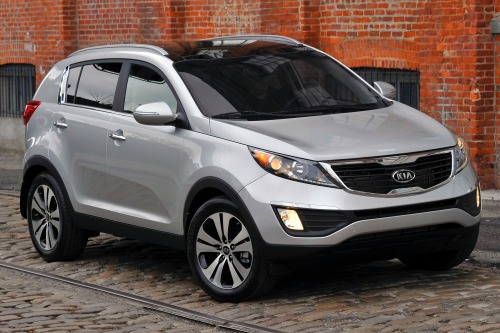 The Kia comes equally equipped as the Hyundai (not surprisingly), but with an added perk — in its sport trim, the Sportage can manage braking from 60 to zero in 117 feet, besting the Honda's already impressive statistic.
6. Mazda CX-5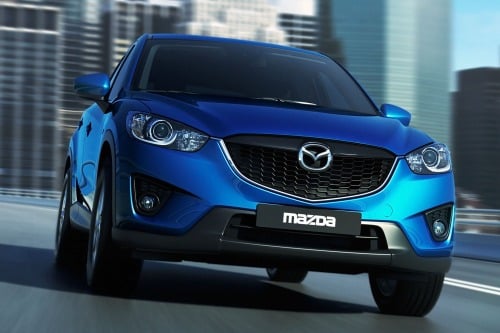 The Mazda is a new entrant to the segment, but has been vaulted to the top with the industry veterans for safety. The CX-5 will pair its perfect IIHS safety score with blind -spot assists, if the buyer so chooses.
7. Mitsubishi Outlander Sport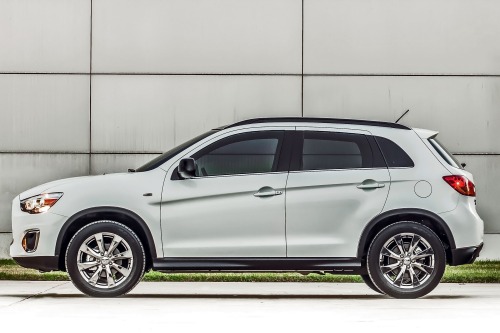 Mitsubishi has been struggling to maintain its U.S. sales numbers, although it's not for lack of trying. The Outlander Sport has front side airbags, side curtain airbags, a driver-side knee airbag, antilock disc brakes, hill start assist, traction control, and stability control as standard features.
8. Subaru Forester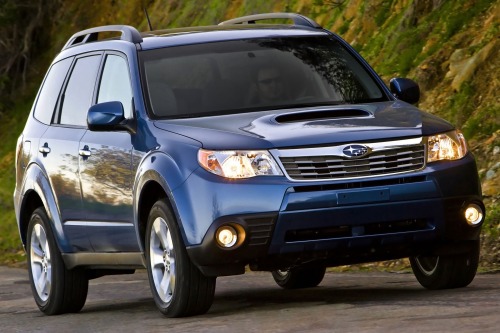 The Subaru Forester can offer a backup camera as optional equipment, and also features full-time all-wheel drive for those who may need it.
9. Volkswagen Tiguan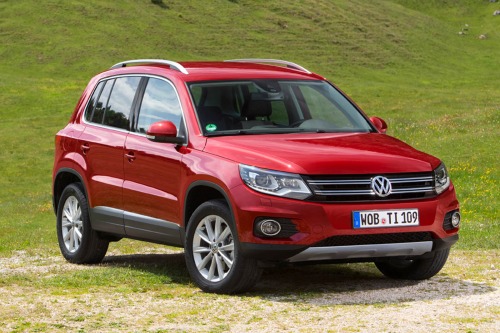 Coupled with a sizable array of trim options, the Volkswagen (VLKAY.PK) Tiguan comes equipped across the range with the usual stability and traction control, as well as front-seat side airbags and full-length side curtain airbags.
Don't Miss: Toyota Picks Supply Chain Over Layoffs to Cut Costs.