$980-Billion Message: States Need to Revamp Retirement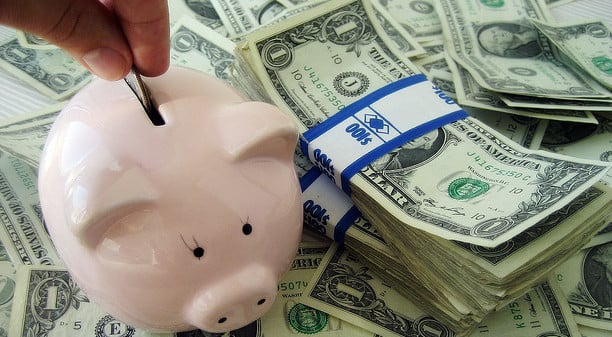 All fifty U.S. states have pension shortfalls.
As part of its tallying of state debts for the purpose of assigning credit ratings, Moody's Corp. discovered states would need to raise $980 billion to cover aggregate shortfalls in their retirement schemes for public sector workers. By looking at detailed financial accounts for each state, the firm calculated that if they had to make good on their pension shortfalls today, they would need, on average, sixty-six cents on every dollar earned in revenue — including that from federal grants and aid — in order to fill the gap.
The burden of unfunded pension liabilities varies enormously from state to state. While Nebraska would only need seven cents on every dollar collected to cover its current shortfall, Illinois would need to collect another $1.41 on top of each dollar it now raises to fill the gap.
The study showed there was no correlation between the size or geographical location of a state and its shortfall. Illinois, with the biggest shortfall, was followed by Connecticut, New Jersey, Hawaii, and Louisiana. Nebraska had the smallest gap to fill, with Wisconsin, Idaho, Iowa, and New York close behind.
The primary reason a majority of states has underfunded retirement schemes is because their governments have failed to make annual contributions at the required level. Not only that — state governments also agreed to provide municipalities' share of contributions for workers in the education system as a means to distribute state funds for education more fairly. Another common factor among states was the decision by many state governments to use pension obligation bonds, funds that states employed to avoid burdening taxpayers. Though the bonds were expected to earn returns higher than the cost of borrowing, in many cases they did not.
As the Financial Times reported, Moody's research is the first to examine public sector pension schemes on a state-by-state basis within the context of overall state finances. This methodology is important because public sector pension plans in the U.S. have been slow to adopt what are increasingly identified as realistic accounting standards for planning the costs of retirement promises. The Government Accounting Standards Board will require disclosure similar to that adopted by Moody's starting in 2015. This move will likely add to the debate surrounding the nature of public sector retirement plans and how they should be funded.
Moody's methodology estimated investment returns would be no higher than the returns on a basket of highly rated corporate bonds ranging from 4.4 percent to 6.2 percent. Comparatively, the retirement schemes calculated their own shortfalls based on investment return assumptions ranginging from 7.25 percent to 8.25 percent.
Typically, the higher the discount rate, the smaller the liabilities — and therefore, the shortfall — when the sums are calculated.
Here's how the market traded on Friday: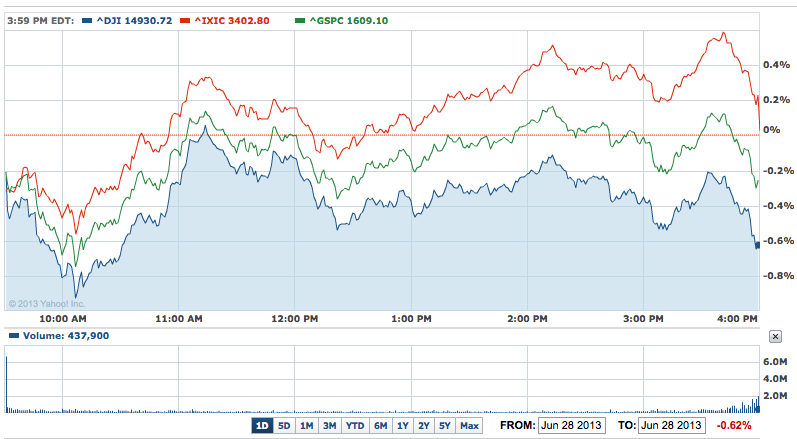 Follow Meghan on Twitter @MFoley_WSCS
Don't Miss: 10 Charts to Prove Americans Are Bored of Working.