A Critical Look at Apple's iOS 7, Chevron Faces Labor Challenges Down Under, and 3 More Hot Stocks
Apple (NASDAQ:AAPL): There is no doubt that the iOS 7 refresh has breathed new life into the operating system, at least aesthetically. The new color palate, Jony Ive's signature simplicity theory, and his crusade against skeumorphic design have resulted in a beautiful new OS that makes sure the software matches the software. However, on a technical level, BGR's Zach Epstein argues that the changes are more renovation than innovation. "Apple's mobile platform just isn't getting any smarter … What meaningful, innovative functions can iOS 7 perform that iOS 6 could not?"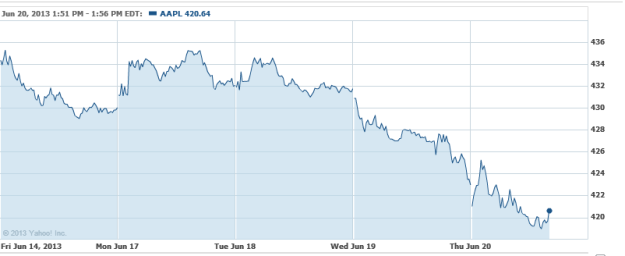 Chevron Corp. (NYSE:CVX): The company says that labor demands and other associated cost pressures in Australia are  remaining intense, as it pushes forward on 80 billion Australian dollars' worth  ($74 billion) of new gas-export projects. Chevron is leading development of the Gorgon LNG project as well as the Wheatstone terminal in efforts to meet rising Asian demand, but the company maintains its warnings that high labor costs and bureaucratic difficulties is making investing in Australia less attractive.

Monsanto Company (NYSE:MON): The World Food Prize is among the highest honors in the agricultural community, and for the first time in 27 years, it has been awarded to a creator of genetically modified crops — in this case, the chief technology officer at Monsanto, which will undoubtably use the award to steer some of the negative attention aimed at it over its controversial products (Agent Orange, DDT) and methods.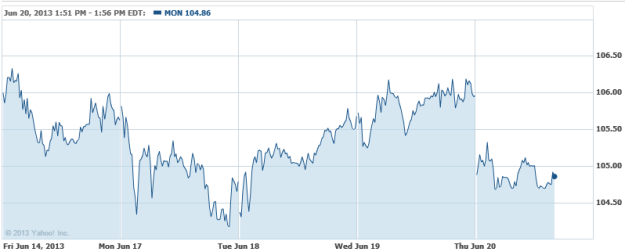 Celgene Corp. (NASDAQ:CELG): Celgene has announced the results of a study of a combined treatment, made up of Revlimid and rituximab, aimed at treating non-Hodgkins lymphomas.  "The increasing volume of clinical evidence evaluating combinations utilizing REVLIMID plus rituximab provide us powerful insight into the potential of antibody-dependent cellular cytotoxicity in lymphomas," said Jean-Pierre Bizzari, M.D., Executive Vice President, Hematology and Oncology for Celgene.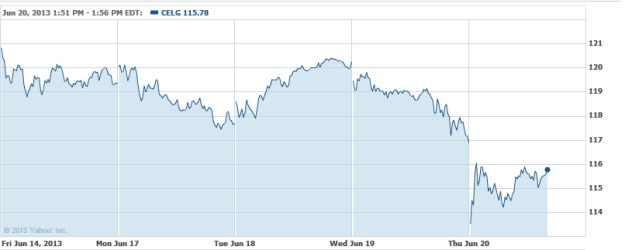 EMCORE Corporation (NASDAQ:EMKR): Shares of EMCORE are lifting on the news that the company landed a $22 million solar cell assembly supply contract, with India's space research organization. The company will manufacture, test and deliver high-efficiency multi-junction solar cell assemblies for "commercial geostationary telecommunications and scientific earth observation satellite missions."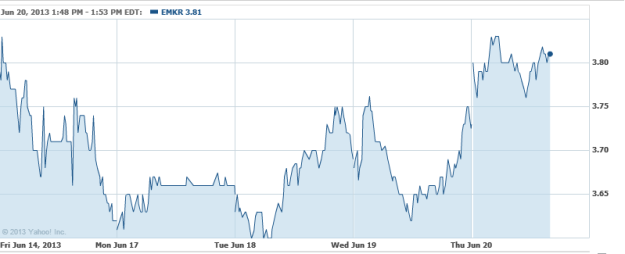 Don't Miss: Apple's iPad Gets Educational in Los Angeles.