A Healing Housing Market Hasn't Stopped Banks From Foreclosing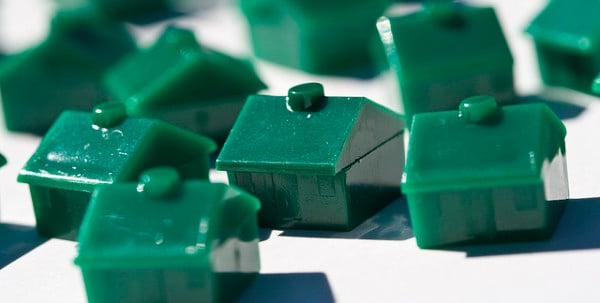 Foreclosure filings were reported on 148,054 U.S. properties in May, according to RealtyTrac's U.S. Foreclosure Market Report. This is an increase of 2 percent on the month, but a decline of 28 percent on the year. One in every 855 housing units had a foreclosure filing in May.
It's worth pointing out that the number of foreclosure filings in April was at a 75-month low, somewhat reducing the significance of May's slight increase. The gain was primarily led by an 11-percent sequential increase in bank repossessions, or REOs. On the year, REO activity increased dramatically in states such as Arkansas (+156 percent), Maryland (+93 percent), Washington (+69 percent), Tennessee (+59 percent), and Oklahoma (+52 percent). All told, bank repossessions increased in 33 states, and were up 9 percent in judicial states and 13 percent in non-judicial states.
RealtyTrac reports that foreclosure starts increased by 4 percent on the month in May, but were still down 33 percent from a year ago. Month-over-month, foreclosure starts increased in 26 states. On the year, foreclosure starts were up in 14 states. Stats increased significantly in Maryland (+229 percent), Connecticut (+122 percent), Hawaii (+108 percent), Arkansas (+84 percent) and New Jersey (+82 percent).
"Foreclosure activity continued to bounce back in some markets where it may have appeared the foreclosure problem had been knocked out by an aggressive combination of foreclosure prevention efforts over the past two years," said Daren Blomquist, vice president at RealtyTrac. "Places like Nevada, where foreclosure starts increased to a 20-month high, and Maryland, where overall foreclosure activity increased to a 33-month high. Still, the emerging housing recovery has strengthened most local markets enough to quickly shake off a few more blows from these nagging foreclosures."
Don't Miss: After Last Week's Spike, Jobless Claims Steadily March Downward.