A Hedge Fund is Buying Shares in These 2 Biotech Stocks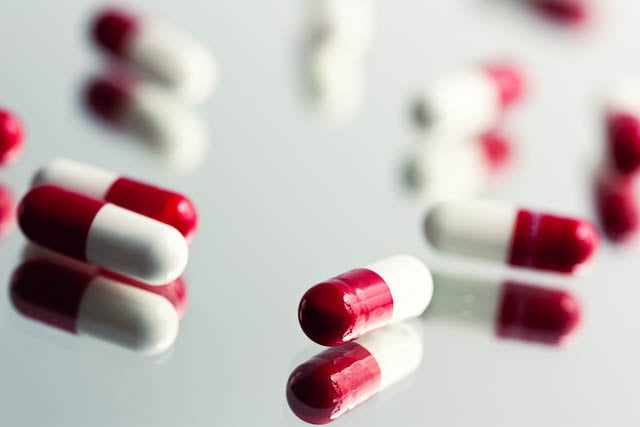 One of the best ways that investors can try to decide which stocks will make for a good investment is to look at what the pros are doing. This can be done by examining a few official filings such as 13F, 13D, and 13G reports. 13F filings are done quarterly and show which positions hedge funds have taken. Reports of 13D and 13G are done more often but only when a fund has taken a position of at least 5 percent.
One of the best performing biotech groups over the past few years has undoubtedly been Baker Brother Advisors. The Baker Brothers are well known for their early investments in Acadia Pharmaceuticals (NASDAQ:ACAD), Pharmacyclics (NASDAQ:PCYC), and Seattle Genetics (NASDAQ:SGEN). These investments soared and the Baker Brothers have continued to hold massive positions in each company. Over the past 2 years, each of those stocks has delivered the following returns.
Acadia Pharmaceuticals:  + 2,200 percent
Pharmacyclics:  + 800 percent
Seattle Genetics:  +150 percent
For investors looking to find the next big biotech investment, a good starting place for research is to see which stocks the Baker Brothers have recently taken a position in.  Two stocks that they have recently bought are Arrowhead Research (NASDAQ:ARWR) and XOMA (NASDAQ:XOMA).
Arrowhead Research is a biopharmaceutical company developing targeted RNAi therapeutics. The company is leveraging its proprietary drug delivery technologies to develop targeted drugs based on the RNA interference mechanism that is able to quickly and efficiently stop disease-causing genes from wreaking havoc within the body.
The Baker Brothers recently acquired 3.14 million shares of Arrowhead Research. The share purchase occurred sometime between July and September. The interesting thing to note here is that shares of Arrowhead Research have soared by nearly 300 percent since July 1, but that is no surprise as the Baker Brothers seem to have a strong ability to get into stocks at just the right time.
Shares of Arrowhead Research have soared for a number for reasons. On July 23, the company began a Phase 1 trial of ARC-520. ARC-520 is the company's hope to treat chronic hepatitis B virus infection. The goal of the Phase 1 trial was to get a handle on safety, determine the maximum tolerated dose, and evaluate pharmacokinetics in healthy volunteers.
On October 8, Arrowhead Research announced that it had completed enrollment in the Phase 1 study of ARC-520. Initial date indicated that the drug candidate was safe and well-tolerated at all six dose levels studied. The results were strong enough that the company decided to submit its application on November 25 to begin the Phase 2a trial. Previous studies of ARC-520 demonstrated the ability to induce rapid reductions of 90-95 percent in HBV DNA, e-antigen, and s-antigen. It is estimated that nearly 350 million people across the world are infected with hepatitis B virus. A victory for ARC-520 would likely be a large victory for Arrowhead shareholders as a treatment for hepatitis B virus would likely mean billions in revenue for the company.
A second company that has seen large institutional buying from the Baker Brothers is XOMA. XOMA is a biotechnology company focused on the discovery and development of monoclonal antibody-based therapeutics. The company's focus is on allosteric modulation, which offers opportunities for new classes of therapeutic antibodies to treat a wide range of human disease.
During the last quarter, the Baker Brothers added another 2.757 million shares of XOMA to their portfolio. The fund now holds an impressive 23 million shares in the company which based upon today's share price makes that position worth $103 million dollars. The share count also means that the Baker Brothers have a 33 percent ownership interest in XOMA. That is quite the vote of confidence and should give new shareholders a lot of hope regarding the company's future.
Over the past year, shares of XOMA are up about 60 percent. Not a bad return, but certainly smaller than what the Baker Brothers are used to. The fact they are holding and adding indicates that they feel a much bigger move is just around the corner. Given the depth of XOMA's pipeline and the fact that several catalysts will be occurring over the next 6 months, that is not surprising.
Both Arrowhead Research and XOMA have a lot of potential for significant share appreciation in the future. With the Baker Brothers on board, investors should have a very high level of confidence in both of these companies. While that doesn't guarantee that these two companies will have the same level of performance as Acadia Pharmaceuticals, Pharmacyclics, and Seattle Genetics had, it certainly makes it more likely.
Follow Tom on Twitter @tommymeyer82.
Don't Miss: NBA's 10 Top Career Earners.