A Look at Pfizer's Recent Financial Performance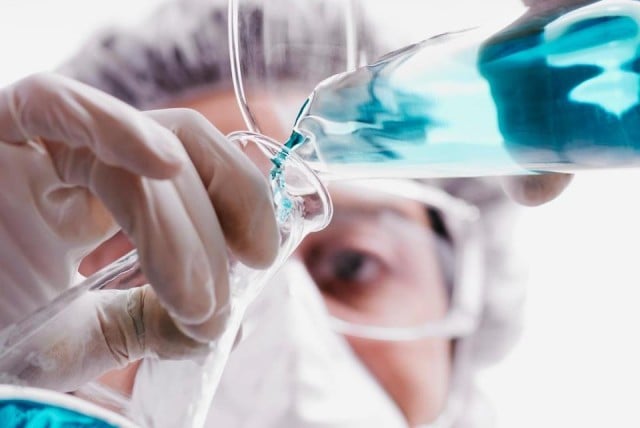 Pfizer (NYSE:PFE) is getting a lot of attention lately, mostly given its potential deal with AstraZeneca (NYSE:AZN). This topic has been thoroughly covered lately. But despite the drama surrounding the headlines of late, Pfizer is still my top biotech holding that I have long held in tax-favored accounts. It is among the largest research and development based companies in America. I think that what investors need to focus on is the company's performance, independent of any deals with other companies, which may or may not occur. As such, I have covered Pfizer from several different perspectives lately, most notably focusing on its product pipeline. In this article I would like to review the state of the company's financial performance as of the end of the first quarter.
The most recent revenues for the first quarter of 2014 were disappointing relative to the revenues reported for the comparable 2013 quarter. Reported revenues of $11.4 billion were down $1.1 billion, or 9 percent, which reflects an operational decline of $693 million and the unfavorable impact of foreign exchange of $364 million. This is a significant decline year over year. So what is going on? Well I have been highlighting the future pipeline in recent articles because there are indeed issues with the current product's revenue generation. What do I mean? Well, the operational decrease of nearly $700 million was primarily due to the expiration of agreements, loss of exclusivity rights and heavy competition.
Explaining the decrease
Revenues were impacted most heavily due to the loss of exclusivity and subsequent launch of multi-source generic competition for Detrol LA in the U.S. in January 2014 and for Viagra in most major European markets in June 2013, a decline in branded Lipitor revenues in the U.S. and most other developed markets as a result of continued generic competition, as well as the termination of the co-promotion agreement for Aricept in Japan in December 2012. Additionally, in Japan and certain European countries, the co-promotion collaboration for Spiriva is in its final year, which, per the terms of the collaboration agreement, has resulted in a decline in Pfizer's share of Spiriva revenues; the agreement has terminated in certain other countries, including the U.S. in April 2014. These declines were partially offset by the strong operational performance of Lyrica in Europe as well as the contribution from the collaboration with Mylan Inc. to market generic drugs in Japan.
Further impacting revenues were the expiration of the co-promotion term of the collaboration agreement for Enbrel in the U.S. and Canada on October 31, 2013. Although for the next three years Pfizer is entitled to royalty payments that have been and are expected to continue to be significantly less than the share of Enbrel profits prior to the expiration of the co-promotion term of the collaboration agreement.
Revenues were also negatively impacted by the loss of exclusivity for Lyrica in Canada in February 2013 and the performance of Champix internationally and Genotropin, primarily in the U.S. These declines were partially offset by strong operational growth from Lyrica, primarily in the U.S. and Japan, Enbrel outside the U.S. and Canada as well as the performance of recently launched products, Eliquis and Xeljanz, primarily in the U.S.
Revenues also declined slightly in Pfizer's consumer health care division year over year, slipping 3 percent operationally. Consumer health care revenues were negatively impacted by a decrease in revenues for respiratory products in the U.S. and Canada due to a less severe cold and flu incidence, and for pain management products in the U.S., primarily due to increased competition resulting from the return to the market of certain competing analgesic brands. These declines were partially offset by operational growth in certain emerging markets.
Bright spots
There were some bright spots that need to be mentioned. First, revenues from global vaccines grew 2 percent operationally due to the performance of Prevnar 13 in the U.S. The bulk of this increase was primarily from government purchasing patterns but was partially offset by lower demand due to adverse weather conditions in first-quarter 2014. Sales of the Prevenar family were flat internationally on an operational basis, which primarily reflects the timing of purchases by various governments in first-quarter 2014 compared with the year-ago quarter, but on the whole revenues grew for this division. Second, a large growth in revenues came from the global oncology division. In fact, revenues increased 10 percent operationally, driven by the continued solid uptake of new products, most notably Xalkori and Inlyta globally. Revenues were somewhat offset in this division by the performance of Sutent in the U.S. and certain emerging markets primarily due to the timing of purchases.
Other sources of positive news are in the cost of sales and research/development expenses. Overall, they decreased $407 million, or 6 percent, primarily reflecting the favorable impact of foreign exchange and the benefits of cost-reduction and productivity initiatives, partially offset by investments to support several new product launches. Finally the effective tax rate on adjusted income declined 1.8 percentage points to 25.0 percent from 26.8 percent. This decline was primarily due to the favorable impact of the resolution in first-quarter 2014 of certain tax positions, pertaining to prior years, primarily with various foreign tax authorities, partially offset by the expiration of the U.S. research and development tax credit on December 31, 2013.
Conclusion: Overall, the company is in fine shape. However, year over year revenues left investors with much to be desired. Much of the negatives have to do with a longer-term problem of losing exclusivity and facing stiff competition. Thus, these findings help place the bid for AstraZeneca in context, and highlight the importance of my prior articles focusing in on the product pipeline. One key point is that Pfizer has also repurchased $1.7 billion of common stock in 2014. This will lead to greater earnings per share and most likely increased dividends in the years to come. While the first quarter was rough, I stand by my decision to hold Pfizer for the long-term.
Disclosure: Christopher F. Davis is long Pfizer.
More from Wall St. Cheat Sheet: