A Look at the New BlackBerry 10
CrackBerry has received images of the newest BlackBerry along with documents outlining the BlackBerry 10's operating system. These new pictures reveal how "the BlackBerry 10 will build on the PlayBook OS and feature some UI changes to better suit the phone experience."
The images also show Research In Motion (NASDAQ:RIMM) will be introducing their own widgets on the home screen. An updated icon tray with new artwork and icons can also be expected.
A Universal Inbox, previously seen on the BlackBerry PlayBook OS 2.0 will also be used. Another image shows an attractive caller display screen and an icon for video chat, so it will most likely have a front-facing camera as well.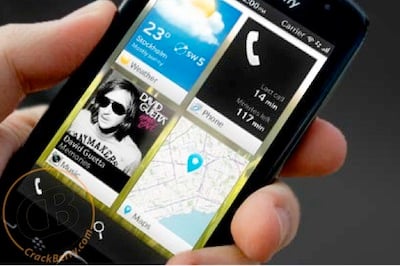 According to Crackberry, the images are most likely supplied by RIM, "but looking at the fact it is 'partner' material with the final document produced by the partner, it's always possible that changes were made and that what RIM provides as working materials could be different than what RIM will ultimately launch with."
Here's how shares of RIMM are reacting to the news:
Research In Motion Limited (NASDAQ:RIMM): RIMM shares recently traded at $14.60, down $0.3, or 2.01%. They have traded in a 52-week range of $18.02 to $70.54. Volume today was 8,740,964 shares versus a 3-month average volume of 23,605,500 shares. The company's trailing P/E is 3.45, while trailing earnings are $4.25 per share.
To contact the reporter on this story: Laurie Danas at staff.writers@wallstcheatsheet.com
To contact the editor responsible for this story: Damien Hoffman at editors@wallstcheatsheet.com