A Peek at the Cisco Succession Plan and 2 Other Heavily Traded Stocks
Cisco Systems (NASDAQ:CSCO): Current price $21
Bloomberg is reporting that Cisco Systems Senior Vice President John McCool is exiting the firm, and he will be replaced by Tom Wilburn, according to the company. McCool is a 17-year veteran of Cisco, and is leaving his position as chief technology officer of the global enterprise segment, said Cisco in an e-mailed statement that also related that Wilburn, who has been at Cisco eight years, has experience in mobility, switching and routing.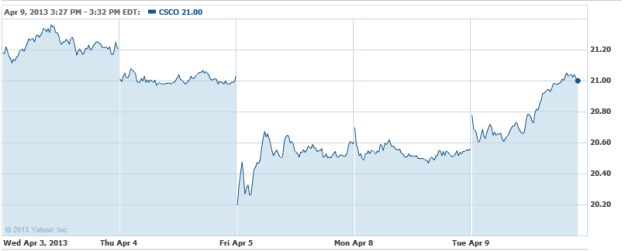 First Solar (NASDAQ:FSLR): Current price $39.71
Shares of the world's biggest thin-film solar manufacturer jumped by the most on record following a forecast that 2013 sales that would surpass estimates. The shares rose 36 percent to $36.74 at 2:18 p.m. in New York, after soaring as much as 52 percent, marking the largest intraday gain since the company's November 2006 initial public offering, according to Bloomberg. First Solar expects sales of between $3.8 billion and $4 billion in 2013 as it begins to recognize revenue for its Desert Sunlight project in southern California, according to a statement.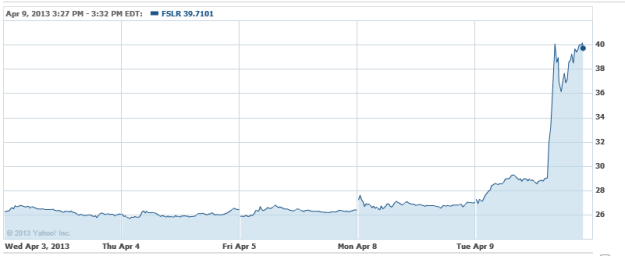 Sprint Nextel Corporation (NYSE:S): Current price $6.28
As the Japanese wireless carrier Softbank buys an interest in Sprint Nextel for about $20 billion, it intends to sell $2 billion of bonds in the United States and in Europe to help fund the acquisition, says Bloomberg. The company might sell seven-year notes denominated in dollars and euros later in April, according to an inside source, who added that the bonds may be rated Baa3, the lowest level of investment grade, by Moody's Investors Service. The billionaire Masayoshi Son's Softbank offered last October to purchase a 70 percent stake in Sprint Nextel so as to enter the United States market and form the world's third-biggest mobile-phone services provider.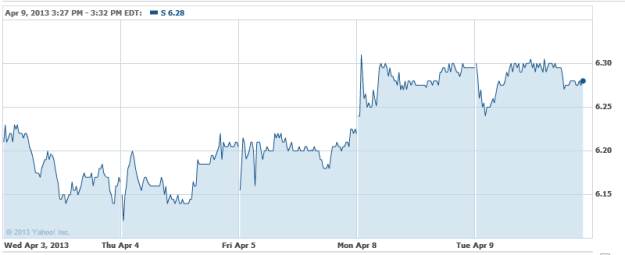 Investing Insights: Will Costco Continue to Explode?