A Price Tag on Boeing's Bad News Bears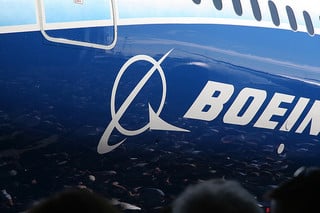 A $5 billion revenue write-off is the worst-case scenario predicted by Jefferies & Co. analyst Howard Rubel. This is the scenario where Boeing (NYSE:BA) is forced to fundamentally alter the design of the 787 Dreamliner as a result of the ongoing global investigation into what caused a series of battery mishaps on the new aircraft.
But the odds of such a tremendous write-off are small, just 4 percent according to Rubel. Bloomberg reports that most analysts, experts, and observers expect the loss to be much smaller, on the order of a few hundred million dollars. The total impact will be the sum of a dozen separate costs, ranging from repairs, replacement, and redesign to possible compensation for carriers like United Air Lines (NYSE:UAL), which have had their fleets of new 787s grounded as a result of the investigation.
The systemic impact of the probe is hard to estimate, but it feels safe to call it enormous. The downside to carriers exceeds the costs of simply keeping planes on the ground. Airlines will have to curb their expansion plans and delay initiatives to open up new routes. As the carriers with the largest 787 fleets, All Nippon Airways and Japan Airlines are particularly hard hit, forced to keep a combined 24 aircraft on the ground until the investigation is finished…
On that front, little progress has been made. Japanese transport officials recently concluded an eight-day on-site investigation of GS Yuasa, the company that makes the lithium-ion battery that has become the focus of the international probe. The result was a whopping "we still don't know yet," and the spotlight has once again shifted. Officials are moving one step at a time through the Dreamliner's complex electronics system, and are now studying the battery's monitoring mechanism.
The aircraft's self-diagnostic system has attracted a lot of attention as a result of the probe. The 787 was able to skirt a number of usual safety provisions such as manual checks after international flights because it is able to self-identify many issues, including maintenance requirements. But the newness of the aircraft combined with some regulatory shortcuts has called into question the entire international safety certification architecture. The Chicago Tribune reports that many minor edits to safety requirements were made specifically for the Dreamliner.
Boeing will head into its Wednesday-morning earnings report with shares down more than 2.5 percent since the beginning of the year. The company's earnings call is likely to be packed with questions about guidance and the resolution of the investigation, but it seems unlikely that Boeing will have material updates for investors.

Don't Miss: Did This Caterpillar Acquisition Hurt Earnings?