A Superbowl Hangover and Facebook's Scary 10-K: Market Recap
It was a red day for the U.S. equity markets. A weaker-than-expected factory orders report joined forces with escalating political unrest in Spain and Italy to brew a thick cloud of economic malaise that pretty much erased Friday's gains.
At the close: DJIA: -0.93%, S&P 500: -1.15%, NASDAQ: -1.51%.
On the commodities front, Oil (NYSE:USO) fell with the rest of the market, dropping 1.6 percent to $96.16 per barrel. Precious metals were mixed with Gold (NYSE:GLD) climbing 0.26 percent to $1,675.00 per ounce, and Silver (NYSE:SLV) falling 0.67 percent to $31.75 per ounce. The yield on the 10-year T-bill fell 0.060 points to 1.956 percent.
Here's your Cheat Sheet to today's top stock stories:
BlackBerry (NASDAQ:BBRY) climbed 15.02 percent to close at $14.98 per share on its first day of trading under the new name. Formerly Research In Motion, the company changed its title with the release of BlackBerry 10. Monday's surge is in no small part thanks to an upgrade from analysts at Bernstein, who give the stock an "Outperform" rating and a $22 price target… (Read more.)
Baidu (NASDAQ:BIDU), the Chinese search giant, released fourth-quarter and full-year 2012 results after the bell that send shares down an additional 4.7 percent after closing the regular session down 1.3 percent. Fourth-quarter earnings of $1.31 per share grew 36.1 percent to $1.31 per share, edging out expectations for $1.28. Fourth-quarter revenue increased 51.6 percent to $1.017 billion, in line with expectations.
Facebook (NASDAQ:FB) closed the regular session down 5.45 percent as post-earnings fears about income and expenses exacerbate each other. The stock is still up 6 percent since the beginning of 2013, but has come down 11.5 percent over the past five trading days. Playing its part in the selling pressure is a 10-K filing… (Read more.)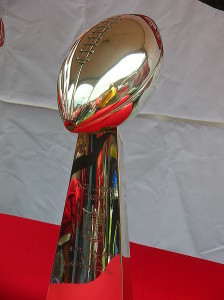 The Baltimore Ravens walked away with the Lombardi Trophy after winning Super BowlXLVII, but Mr. Market is not joining in the celebration. On Monday, stock across the board appear to be suffering from a weekend hangover. The Dow Jones Industrial Average fell more than 100 points, while the S&P 500 declined 1 percent and dropped back below 1,500. A pullback is certainly overdue considering the recent rally, but European political risk is aiding the process… (Read more.)
Oracle (NASDAQ:ORCL) announced that it would buy Acme Packet (NASDAQ:APKT), a provider of session border control technology, for $1.7 billion, or $29.25 per share. The price represents a 22 percent premium on the stock's Friday closing price. "The addition of Acme Packet to Oracle's leading communications portfolio will enable service providers and enterprises to deliver innovative solutions that will change the way we interact, conduct commerce, deliver healthcare, secure our homes, and much more," commented Mark Hurd, president at Oracle.
"As we look left and right, we're right with the other climbers, in terms of competitiveness and how we approach the market," said Brian Moynihan, CEO of Bank of America (NYSE:BAC). Speaking in an interview with Bloomberg at the annual meeting of the World Economic Forum in Davos, Moynihan clarified that while his bank is just as competitive as other major financial institutions, it carries a unique burden… (Read more.)
In the last seven years, the U.S. Federal Trade Commission has received 192 complaints against the supplement-maker Herbalife (NYSE:HLF), and the agency has decided now is the time for an investigation, according to a New York Post exclusive… (Read more.)
Don't Miss: Is Mr. Market Suffering from a Super Bowl Hangover?