A Weak January Leaves Macy's Waiting for Customers to Return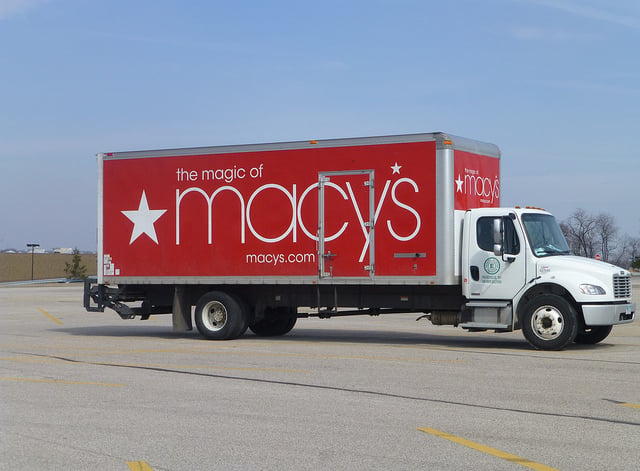 The headline that Macy's (NYSE:M) gave to its fourth-quarter and full-year earnings report indicated the retailer ended the year with strength; Macy's "reports its fifth consecutive year of double-digit growth in earnings per share," the company proclaimed. Investors — who bid shares of the retailer up 35.77 percent in the past 12 months and bid shares down a slight 0.64 percent this year to date — responded with measured optimism to the results. After the earnings report was released Tuesday morning, the stock opened up approximately 3.30 percent, at 54.85. Shares fell about 1.5 percent in pre-market trading.
While Macy's profits did increase about 11 percent, Wall Street was still disappointed. Sales missed analysts expectations as well, largely because the deep discounts employed by the retailer to draw in customers during the holiday season were ineffectual. Macy's management was forced to aggressively markdown merchandise to compete for the dollars of bargain-hunting shoppers; the holiday season saw companies across the retail industry lowering prices.
The company's struggle to attract customers amid the tepid economic environment last quarter was unusual. For much of the economic recovery, Macy's has been able to navigate the tough retail environment much better than its peers. But even though last year recorded several weak months of retail sales numbers and consumers were often hesitant to increase everyday spending, Macy's Chief Executive Officer Terry J. Lundgren said Macy's "had a strong year in 2013."
In the fourth-quarter, revenue declined 1.6 percent to $9.2 billion, slightly below the $9.28 billion in sales analysts polled by FactSet had expected. Meanwhile, in the three-month period ended February 1, Macy's earned $811 million, or $2.16 per share — an increase from the $730 million or $1.83 per share the company recorded in the year-ago quarter. Comparatively, analysts had expected the company to report earnings of $2.17 per share, a penny more than the retailer's reported figure. For 2013, Macy's sales totaled $27.93 billion, an increase of 0.9 percent from 2012, and the retailer earned $3.86 per diluted share. Gross margin remained unchanged at 40.6 percent.
As the company previously reported, comparable sales increased 3.6 percent in combined November and December holiday shopping period. But January was a tough month. "While we had expected a sales decline in January because of the calendar shift, the month was down further than we had expected and we are very disappointed with sales performance in January. In part, poor January sales were due to the unusually harsh winter weather across much of the country. At one time or another during January, 244 Macy's and Bloomingdale's stores were closed because of weather, and the business remained sluggish until Valentine's Day," Lundgren said in the earnings press release. "Once warm spring weather arrives and our full assortment of fresh spring merchandise is in place, we believe customers will return to a more normalized pattern of shopping. But based on our experience in January and early February, we are watching business trends closely."
Overall, same-store sales for the most recent quarter increased 2.3 percent including departments licensed to third parties. Excluding those departments, sales grew 1.4 percent, and the small gain reflected the impact of January's frigid weather.
Macy's may be better positioned than a majority of its peers; in many areas of the country, Macy's is the only higher-end retail store available, and the company has invested in the infrastructure needed to profit from traditional retail sales as well as online and mobile sales. But the retailer is not immune to consumer caution and the tepid economy. In fact, the company announced last month it would lay off 2,500 employees, or 1.4 percent of its workforce, as part of a restructuring plan aimed at generating $100 million in annual savings.
Despite the tough start to the year, the company reaffirmed last month's earnings forecast. Macy's expects to earn profit of $4.40 to $4.50 a share for the year through January 2015. Comparatively, analysts estimate profit of $4.45 per share. The company also expects same-store sales growth of between 2.5 percent and 3 percent for fiscal 2014.
More From Wall St. Cheat Sheet:
Follow Meghan on Twitter @MFoley_WSCS