A Year to Remember for Gold Investors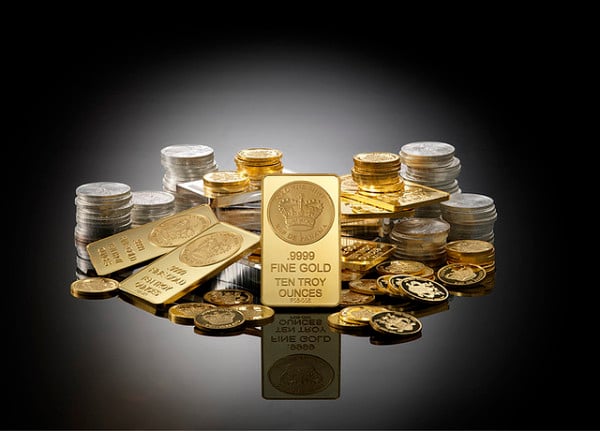 It has been a disastrous year for gold prices. The precious metal started the year on weakness and continued to lose momentum at a rapid pace. In fact, gold is set to post its first annual loss in more than a decade. While some gold investors would prefer to forget the terrible performance, it should serve as a reminder that nothing is immune from a selloff.
After hitting all time nominal highs above $1,900 per ounce in 2011, gold is still trying to find a convincing bottom. Over the course of only two days in April, gold plunged $200 to reach its lowest level in more than two years. In the process, gold logged its worst one-day percentage drop since 1980, and the largest fall in dollar terms on record. On a technical basis, the precious metal reached its most oversold reading since at least 1975.
Through the first eleven months of 2013, gold dropped nearly 25 percent. Silver, often considered to be gold's little brother, fell about 33 percent. Last month, gold fell 5.5 percent to suffer its worst November performance in 35 years. In comparison, November is historically a strong month of gains for gold. The miners have done even worse. Shares of the Market Vectors Gold Miners Index ETF (NYSEARCA:GDX) have crashed 55 percent year-to-date while the Market Vectors Jr. Gold Miners ETF (NYSEARCA:GDXJ) is down 63 percent. Barrick Gold (NYSE:ABX), the world's largest gold producer, has been a constant reminder to investors of just how much can go wrong in the mining industry.
Barrick made several disappointing announcements along with its latest quarterly financial results. The company decided to suspend construction activities at the Pascua-Lama project in South America, which has faced delays and problems for more than a decade. The decision will postpone near-term cash outlays and allow Barrick "to proceed with development at the appropriate time under a more effective, phased approach," the firm said. Earlier this year, Barrick took a $5.1 billion charge related to the project located between Chile and Argentina.
Furthermore, Barrick announced an agreement with RBC Capital Markets, Barlcays, and GMP Securities to offer $3 billion in public equity, representing 163.5 million common shares at a price of $18.35 per share. The move dilutes value for existing shareholders, but Barrick says the net proceeds will improve the company's financial position in the long run.
Amid the heavy selling pressure and a lack of catalysts for a significant rebound, many analysts have cut price estimates. Earlier this week, UBS cut its 2014 price forecast on gold from $1,325 per ounce to $1,200. The firm also slashed its silver estimate from $25 per ounce to $20.50. UBS believes the downward momentum could take gold prices to $1,050 per ounce, but that would provide a buying opportunity for investors. Meanwhile, Goldman Sachs says gold will probably drop at least 15 percent next year.
Even though all hope may seem lost with precious metals, market cycles are normal and many investors find comfort in Baron Rothschild's famous contrarian quote: "Buy when there's blood in the streets." In fact, while paper-related gold investments remain out of favor with investors, physical gold continues to experience strong demand. According to the latest report from the World Gold Council, consumer demand for gold jewelry, bars, and coins totaled a record 2,896.5 tonnes for the first nine months of the year.
China and India are the two largest gold consumers. Consumer demand in China totaled 163.7 tonnes in the third-quarter, while global jewelry demand was 486.7 tonnes, the highest third-quarter haul since 2010. Demand from eastern markets outweighed the west by an impressive multiple of 5.4, compared to the five-year average of only 3.7.
In addition to eastern markets, central banks continue to purchase gold. In the third-quarter, central banks added 93.4 tonnes of gold to their holdings, up from 79.3 tonnes in the second quarter. During the first three quarters of the year, central banks have purchased almost 300 tonnes of gold.
Don't Miss: Will the Inflation Grinch Show Up This Christmas?
Follow Eric on Twitter @Mr_Eric_WSCS
If you would like to receive professional analysis on miners and other precious metal investments, we invite you to try our premium service free for 14 days.
Disclosure: Long EXK, AG, HL, PHYS