AAII Sentiment Survey: Investors Slightly More Optimistic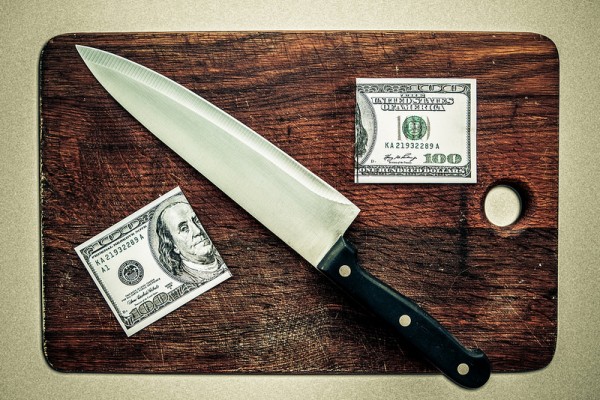 More than four out 10 individual investors remain optimistic about the short-term direction of stock prices, according to the latest AAII Sentiment Survey. Fewer AAII members said they were optimistic than a week ago, however. Bullish sentiment — expectations that stock prices will rise over the next six months — fell 4.7 percentage points to 42.6 percent. Even with the decline, this is the eighth time in the past nine weeks that optimism is above 40 percent. The historical average is 39.0 percent.
Neutral sentiment, expectations that stock prices will stay essentially unchanged, rose 5.4 percentage points to 29.8 percent. This is the second consecutive week that neutral sentiment is below its historical average of 30.5 percent. Bearish sentiment, expectations that stock prices will fall over the next six months, declined 0.7 percentage points to 27.5 percent. Pessimism is below its historical average of 30.5 percent for the eighth consecutive week and the 11th out of the past 13 weeks.
Four consecutive days of declines in the Dow Jones industrial average and the S&P 500 lowered the level of short-term optimism, but only minimally impacted short-term pessimism. Many individual investors continue to be encouraged by the market's overall upward momentum, earnings growth, and economic growth, while others are concerned about the pace of economic growth, elevated stock valuations and the lack of a long-term fiscal solution.
This week's special question asked AAII members if the average consumer is now financially stronger or weaker than a year ago. Slightly more than half (51 percent) of all respondents thought the average consumer is now stronger. One in five of those respondents clarified their opinion by saying the average consumer is only slightly or marginally stronger. Approximately 21 percent of all respondents said the average consumer is weaker than a year ago, while 10 percent said the average consumer is unchanged.
During the week of Thanksgiving, we asked AAII members if holiday shopping or holiday travel data provide more insight into the health of the economy. By a three-to-one margin, respondents said holiday shopping was the better indicator. Several respondents described holiday shopping as encompassing a larger portion of the population. Some respondents also said that family trips over the holiday may occur even if consumers are otherwise reducing their spending.
This Week's AAII Sentiment Survey
Bullish: 42.6 percent, down 4.7 percentage points
Neutral: 29.8 percent, up 5.4 percentage points
Bearish: 27.5 percent, down 0.7 percentage points
Historical averages:
Bullish: 39.0 percent
Neutral: 30.5 percent
Bearish: 30.5 percent
Charles Rotblut is the author of the new book Better Good than Lucky: How Savvy Investors Create Fortune with the Risk-Reward Ratio. The AAII Sentiment Survey has been conducted weekly since July 1987 and asks AAII members whether they think stock prices will rise, remain essentially flat, or fall over the next six months. The survey period runs from Thursday (12:01 a.m.) to Wednesday (11:59 p.m.). The survey and its results are available online at http://www.aaii.com/sentimentsurvey.
Don't Miss: As Federal Exit Looms, GM's Stock Hits Multiyear Highs.