AAII Sentiment Survey: Neutral Sentiment Bounces Back​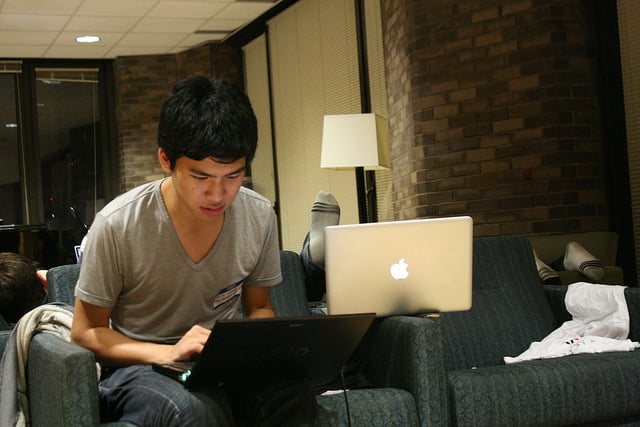 The proportion of individual investors expecting a flat market over the next six months is back above 30 percent, according to the latest AAII Sentiment Survey. This week's results also show that bullish sentiment remains above average, while pessimism is lower. Bullish sentiment, expectations that stock prices will rise over the next six months, rebounded by 0.5 percentage points to 43.6 percent. The increase keeps optimism above 40 percent for the 12th time in the past 14 weeks and the 14th in the last 18 weeks. The historical average is 39.0 percent.
Neutral sentiment, expectations that stock prices will stay essentially unchanged, rose 3.7 percentage points to 31.4 percent. This is the first time in four weeks, and just the second in the past seven weeks, that neutral sentiment is above its historical average of 30.5 percent. Bearish sentiment, expectations that stock prices will fall over the next six months, pulled back by 4.3 percentage points to 25.0 percent. The decline puts pessimism below its historical average of 30.5 percent for the 13th consecutive week and the 15th out of the past 17 weeks.
The current streak of above-average optimism is the longest since October 13, 2011, through March 29, 2012, when bullish sentiment was above average for 20 out of 25 weeks.
The last time bearish sentiment experienced a consecutive streak of below-average readings was January 5, 2012, through April 5, 2012, when pessimism was below average for 14 consecutive weeks. Helping to keep bullish sentiment above its historical average are earnings growth, economic growth, the record highs established by the large-cap indexes and the Federal Reserve's tapering of its bond purchases. Keeping optimism from being higher are worries about the pace of economic growth, elevated stock valuations and frustration with Washington politics.
This week's special question asked AAII members what factors are most influencing their six-month outlook for stocks. The economy was cited the most, with one-third of respondents listing it. Many respondents thought the job market and/or business conditions are improving, though some thought the pace of expansion is still too slow. Monetary policy and interest rates came in second, listed by 26% of respondents. Many of them pointed to the decision to taper bond purchases. Earnings were third, mentioned by 22% of respondents. Politics were mentioned by 18% of respondents, many of whom expressed frustration over the ongoing partisan battles, the federal debt or current government policies.
This week's AAII Sentiment Survey
Bullish: 43.6 percent, up 0.5 percentage points
Neutral: 31.4 percent, up 3.7 percentage points
Bearish: 25.0 percent, down 4.3 percentage points
Historical averages:
Bullish: 39.0 percent
Neutral: 30.5 percent
Bearish: 30.5 percent
Charles Rotblut is the author of the new book Better Good than Lucky: How Savvy Investors Create Fortune with the Risk-Reward Ratio. The AAII Sentiment Survey has been conducted weekly since July 1987 and asks AAII members whether they think stock prices will rise, remain essentially flat, or fall over the next six months. The survey period runs from Thursday (12:01 a.m.) to Wednesday (11:59 p.m.). The survey and its results are available online at http://www.aaii.com/sentimentsurvey
More From Wall St. Cheat Sheet: