ABC Loses Ratings War and 4 Other Hot Stocks
ABC has been something of a loner within the Disney (NYSE:DIS) conglomerate, plodding its own path outside the integrated approach that binds Disney's disparate businesses. But ABC has been losing the ratings wars, and has now decided to borrow some ammo from Disney. So, forthcoming TV shows are likely to borrow heavily from Disney media properties or characters. But ABC must tread a fine line here – for danger of alienating more sophisticated customers that may be irritated by too much of Disney stuff, as well as sensitive producers who may balk at lifting content from sister units. But a judicious selection may just do the trick and put paid to the ratings troubles at ABC. It is pinning high hopes on the pilots under way for the next TV season – these include "Marvel's Agents of S.H.I.E.L.D.," based on ancillary characters from "The Avengers," which last year took in $1.5 billion at the global box office for Marvel Entertainment, a Disney unit, and "Once: Wonderland," a spinoff of "Once Upon a Time," a successful fairy tale television series.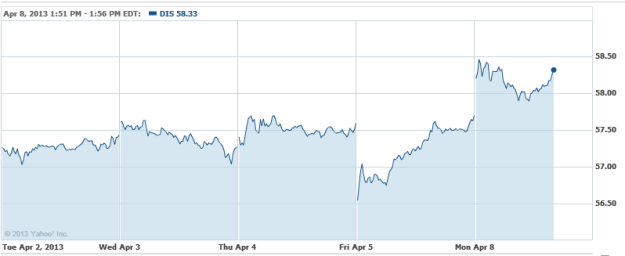 Streaming content sites such as HBO Go (NYSE:TWX), Netflix (NASDAQ:NFLX), Hulu and others are turning a blind eye, at least for now, to the increasingly prevalent practice of of subscribers sharing their password information for viewing content in high demand, without paying for it. For one thing, it's too expensive to implement a checks and controls system, or to change the type of subscription to eliminate the practice. But social networking now demands that people know in real time what friends or relatives are watching or hearing – and an innovative solution is offered by Rdio, a streaming music service: a discounted family plan that allows users to create separate profiles for keeping track of friends or to store and play their favorite songs. Vdio, the video version of the music site, lets people stream movies and TV shows and tell friends what they are watching while they are watching it.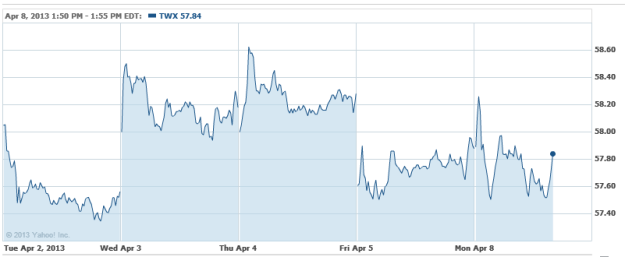 The sovereign debt crisis in Europe and the comparatively slower growth in China are likely to extract a toll on first-quarter results from companies that are heavily dependent on their foreign operations for generating profits. Caterpillar Inc (NYSE:CAT), the number one construction equipment maker in the world, is expected to report its second consecutive fall in quarterly profit, the first time this has happened after 2009. Its operations have been affected by the budget imbroglio in the U.S., the cool-off in the Chinese economy and the recession across Europe, forcing it to cut inventory and implement layoffs. Analysts expect that first-quarter earnings per share may decline by 40 percent to $1.42, following a global decline of 13 percent in machinery sales during the three months ended February.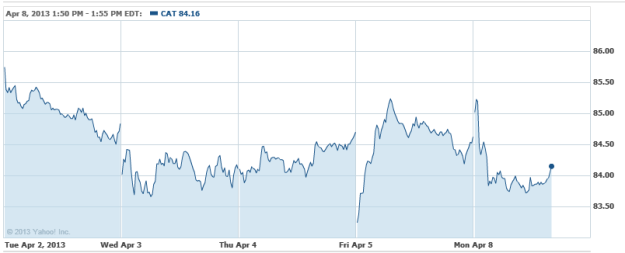 Ariad Pharmaceuticals (NASDAQ:ARIA) announced that preclinical data from separate studies on ponatinib (Iclusig) is shown to potently inhibit RET, a clinically proven oncogenic driver of medullary thyroid cancer and non-small cell lung cancer, and FGFR, which is commonly mutated in endometrial, lung and other cancers.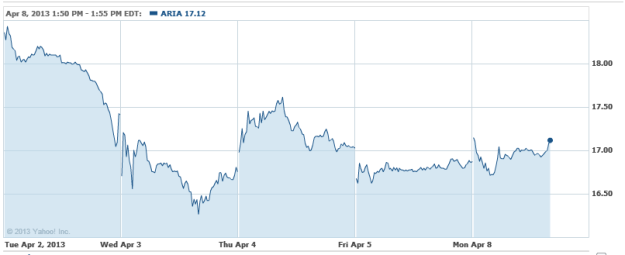 Don't Miss: Will Apple Use a Dividend Hike To Placate Shareholders?