Abercrombie & Fitch to Benefit From Easier Comps and 3 Stock Analyses to Track
Abercrombie & Fitch Co. (NYSE:ANF): Current Price: $50.34
According to William Blair, Abercrombie had a solid holiday season and may possibly report Q4 upside. The analyst stated that Abercrombie's inventory position has shown a great deal of improvement and there has been some stabilization in Europe. The firm predicts that the company will see benefits due to improved inventories and easier comps and shares have an Outperform rating.

Halozyme Therapeutics, Inc. (NASDAQ:HALO): Current Price: $6.69
Barclays believes that Halozyme weakness is an overreaction to the SC Herceptin delay in Europe and the firm gives the stock an Overweight rating.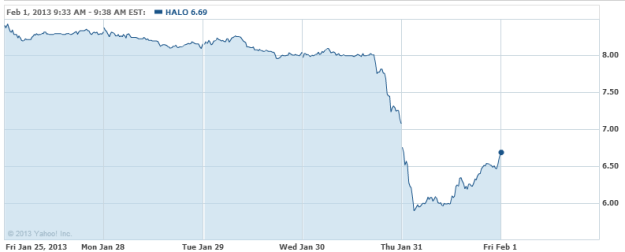 Are these stocks a buy or sell? Let us help you decide. Check out our Stock Picker Newsletter now.
Xcel Energy Inc. (NYSE:XEL): Current Price: $27.94
Xcel Energy reported lower than expected revenue and reaffirmed its full-year EPS guidance, causing Wells Fargo to be convinced that concerns about the stock are related to rate easing have been somewhat overblown. The firm keeps its Outperform rating on the stock.

Liquidity Services, Inc. (NASDAQ:LQDT): Current Price: $33.15
Liquidity Services provided lower FY13 EPS guidance than predicted, influencing RW Baird to believe that the company's guidance is a reminder that it must make investments in a number of important areas. However, the firm believes that the company will generate healthy growth and gain market share as it reiterates its Outperform rating on the stock.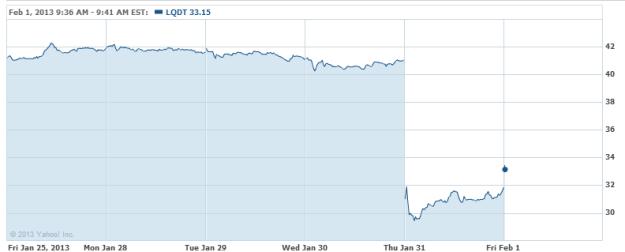 Investing Insights: Is Dow Chemical Likely to Outperform?