AcelRx Pharmaceuticals (NASDAQ:ACRX): Closing price $6.00
Shares popped on Monday the analyst Corey Davis  at Jefferies & Co. said he believes that the firm's pain treatment system will be approved, and domestic sales will reach $400 million per year. Davis initiated coverage with a Buy and a price target of $8 per share predicting that AcelRx's product ARX-01, also called the sufentanil NanoTab PCA System, should be approved in 2014, based on the clinical trial data reported so far. He also commented that the pain management device could be used by 1.2 million people yearly, which would bring $400 million in revenue from the United States alone. Shares closed up 8.5 perecnt on Thursday at $6.00, and have been traded in a 52-week range of $2.27 to $6.13.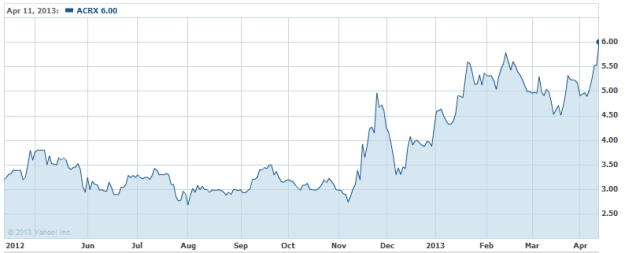 The Boeing Company (NYSE:BA): Closing Price $88.53
Boeing's heroic effort to get its troubled 787 Dreamliner back in the air is facing a daunting final hurdle, approval from the United States agency that's already gotten its fingers burned by okaying the plane's safety. The Federal Aviation Administration is under scrutiny for clearing the 787 in 2007, only to have to reverse itself following lithium- ion batteries overheating on two jets. Transportation Secretary Ray LaHood, whose agency includes the FAA, announced that the planes were safe days before they were ordered parked. Beyond that, FAA officials will face the National Transportation Safety Board in April to explain their initial decision. Shares closed up 0.81 percent on the day at $88.53, having been traded between $66.82 and $89.46 in the last 52 weeks.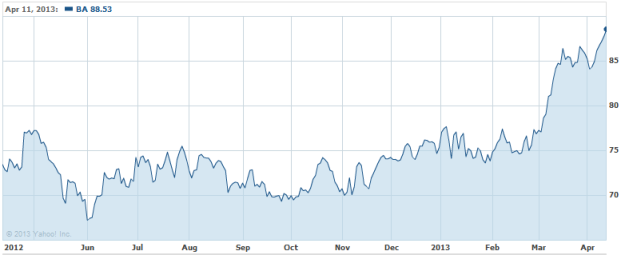 Boyd Gaming Corp. (NYSE:BYD): Closing price $8.85
Boyd shares were upgraded at Morgan Stanley to Overweight from Equal Weight on Thursday. The firm says that online gaming will push Boyd shares higher and expects new states to join New Jersey and Nevada for online tax cash. The price target is at $12. Shares closed up 7.93 percent on the day at $8.85, and have been traded in a 52-week range of $4.75 and $9.48.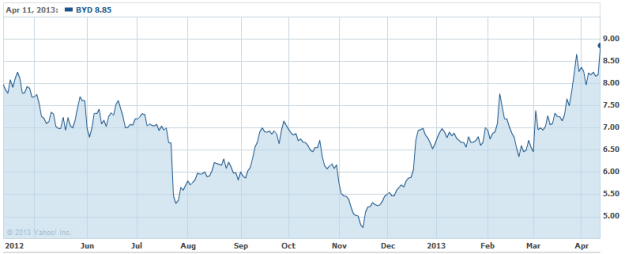 Don't Miss: Will Obama Finally Honor This IMF Agreement?