Ackman Looking For JCP Exit and 2 Stocks at 52-Week Lows
J.C. Penney & Co. (NYSE:JCP): Closing price $13.93
Reuters is reporting that William Ackman's multiyear gamble that he could remake the struggling icon retailer J.C. Penney, might wind up being one of his $12 billion hedge fund's worst investment fiascos. On Monday, Penney's board dismissed Ron Johnson, who had been an Apple executive chosen by Ackman to restore the retailer, and brought back Mike Ullman, whom Ackman has previously criticized. Now the hedge fund manager is probably looking for his own quick exit from an investment that is costing his Pershing Square Capital Management millions in losses and has damaged his reputation, according to industry analysts and investors. Shares closed down 12.22 percent on Tuesday at $13.93, and have been traded in a 52-week range of $13.90 to $36.89.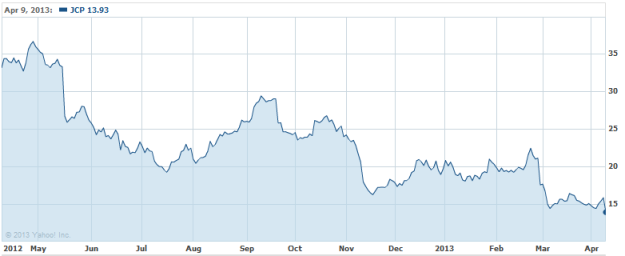 Procera Networks (AMEX:PKT): Closing price $10.80
The world intelligent policy enforcement firm announced Tuesday that it will post its financial results for its 2013 first quarter ended March 31 on Thursday, May 2 after the close, and will host a conference call and webcast at 4:30 p.m. Eastern Time that afternoon to talk about the results. Shares closed down 1.55 percent on the day at $10.80, having been traded between $10.75 and $25.99 in the past 52 weeks.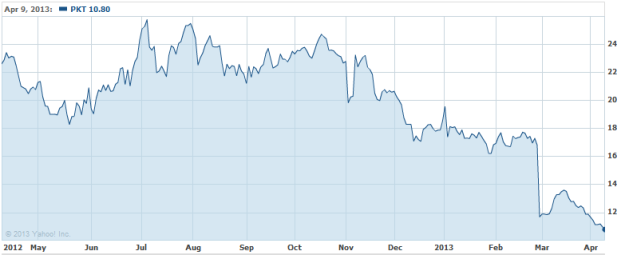 Fusion-io (NYSE:FIO): Closing price $15.00
Fusion-io is working jointly with the world workstation leader HP so as to integrate the Fusion ioFX into the award-winning HP Z820, Z620 and Z420  Workstations. The integrated solutions will provide ideal development platforms for professional artists in visual effects, upstream exploration of oil and gas, digital content creation and computer-aided design. Shares closed up 0.74 percent on Tuesday at $15.00, and have been traded in a 52-week range of $14.41 to $32.63.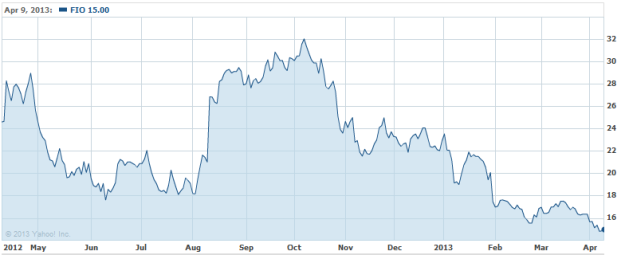 Don't Miss: Is Apple's iPad the Real Breadwinner?