Ackman Sells J.C. Penney Shares, Tiffany's Earnings Shine: Morning Buzzers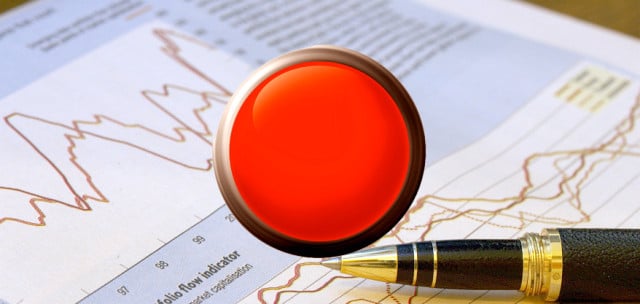 U.S. stock futures fell this morning as investors are worried about the possible effect U.S. intervention in Syria could have on the market. President Obama has come under increasing pressure to do more than just denounce Syria's use of chemical weapons and take military action. Data on consumer confidence is due out later this morning, but analysts are expecting it to show that confidence fell during the month of July.
Futures at 8:30 a.m.: DJIA: -0.78% S&P 500: -0.91% NASDAQ: -1.06%
Here's your cheat sheet to what's buzzing this morning: 
J.C. Penney (NYSE:JCP) former shareholder Bill Ackman's Pershing Capital Square Management has sold all of its shares in the struggling retailer to Citigroup Inc. Citigroup is offering the stake to other investors at $12.90 a share. Ackman has spent three years trying to revitalize the company, but his efforts mostly failed and his J.C. Penney stock was weighing down the performance of the hedge fund. Ackman angrily stepped down from the company's board two weeks ago.
Best Buy Co.'s (NYSE:BBY) founder and biggest shareholder Richard Schulze is selling some of his stake in the company in a move to help diversify his assets and raise money. Schulze owns 21 percent of the company. He can sell his shares between October 1 of this year and March 2014. Shares in the electronics retailer have doubled in the last year under the leadership of Chief Executive Officer Hubert Joly.
Facebook (NASDAQ:FB) is inching closer to reaching its all-time high of $45 that the stock hit on May 18, 2012. After reporting second quarter earnings that blew analyst expectations out of the water last month, the stock has climbed 45 percent. Yesterday, it closed at $41.34 after reaching $41.94 during the day's trading. Investors will be watching the stock closely today to see if it can reach or surpass $45.
Tiffany & Co. (NYSE:TIF) reported better-than-expected earnings this morning, causing the stock to rise 2 percent in premarket trading. Strong sales in China and lower prices for gold and diamonds helped the jeweler beat analyst forecasts and raise its full-year outlook. The company also said that its price increases didn't deter customers.
Follow Jacqueline on Twitter @Jacqui_WSCS