Ackman Terms J.C. Penney Investment a Failure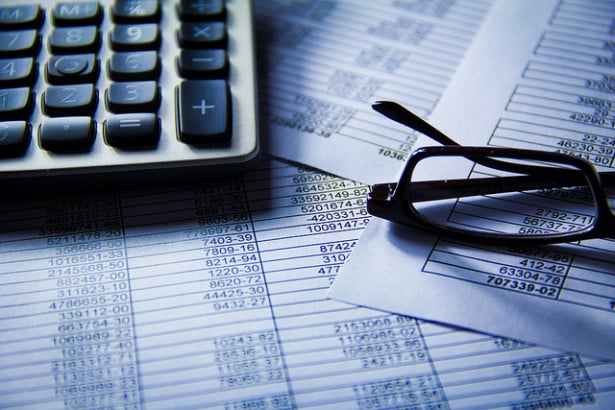 "We have had three failures on the long side: Borders Group, Target, and J.C. Penney," noted William Ackman's Pershing Square Capital Management in the fund's second-quarter letter to investors. "Clearly, retail has not been our strong suit, and this is duly noted," he added in a section of the letter titled "Mistakes."
Excluding the now-defunct bookseller, retailers generally suffered from softer-than-expected sales in the second quarter as tough economic conditions — exacerbated by January's payroll tax increase — kept purchases to necessities, particularly for low-income customers. Of course, for J.C. Penney (NYSE:JCP), the weak retail environment was made all the more difficult to navigate by the company's internal problems.
In the past few months, Ackman has been making headlines for his disagreement with the board of directors of J.C. Penney and his eventual resignation from the board as well as the ongoing controversy surrounding Herbalife (NYSE:HLF). His investments in both companies have not only created noise, but losses.
For the most recently-reported three-month period, Ackman wrote his letter to investors, published by The New York Post, that Pershing Square's funds were virtually flat, with returns for the first half of the year ranging between 5.3 percent to 6.3 percent, net of fees. Despite the losses, Ackman does not consider Herbalife a "failed investment." Instead, he put it in the undecided column.
In December, the investor went short on Herbalife. After Ackman announced his $1 billion short position on the supplement-maker and described Herbalife as a "well-managed pyramid scheme" live on CNBC, several other hedge fund titans began weighing in on the issue — including Carl Icahn, whose Icahn Enterprises (NASDAQ:IEP) snatched up a sizeable chunk of the company's shares. However, the stock did not drop, as Ackman bet it would, and that position has generated hundreds of millions of dollars in losses.
Ackman asserted in his letter that the government might be coming closer to taking action against Herbalife — and that move would greatly strengthen his claim about the company's business model. "Over the past eight months, we have made material progress in attracting federal, state and international regulatory interest in Herbalife," he wrote. "We are not at liberty to disclose the nature of these developments, but we believe that the probability of timely aggressive regulatory intervention has increased materially."
The investor's writing took a decidedly different tone when describing the firm's J.C. Penney investment. After all, it was included in the section titled "Mistakes." With J.C. Penney's stock trading more than 40 percent below the average price Pershing acquired it at, he acknowledged that the investment had been a failure, as was the investment in Borders and Target (NYSE:TGT). The drop in J.C. Penney's stock price not only handed Ackman $350 million in paper losses, but put his retail acumen into question.
J.C. Penney's second-quarter results — announced Tuesday — showed a loss of $586 million, more than twice what Wall Street had expected, and a 12 percent drop in revenue. That performance, Chief Executive Mike Ullman said, was "negatively impacted" by the "company's failed prior merchandising and promotional strategies, which resulted in unusually high markdowns and clearance levels," a reference to the ineffective pricing implemented by his predecessor, Ron Johnson, who was handpicked by Ackman.
Still, Ackman expressed the belief that J.C. Penney will be able to revive its sales even though the time frame for the recovery was "difficult to determine" and the company's "intrinsic value" has been "impaired."
He is not alone in that belief. Analysts have taken the improving same-store sales — a key measure of retail health — as a sign of life, and sources told Bloomberg following the earnings release that investor J. Kyle Bass is also betting the retailer will make a successful comeback.
In the opening paragraph of the section dedicated to Pershing's mistakes, Ackman explained that because of the size and the scope of the fund, its mistakes would always be more "visible" than those of smaller firms and therefore attract more media attention. That attention is "a natural outcome of our high-profile strategy," he concluded. "Activist investing requires a thick and calloused skin and recent press coverage reinforces this point."
Follow Meghan on Twitter @MFoley_WSCS
Don't Miss: Whisper Number: What Will Staples' Shares Do Post Earnings?