Ackman's Gone, But Hedge Fund Interest in JCP Grows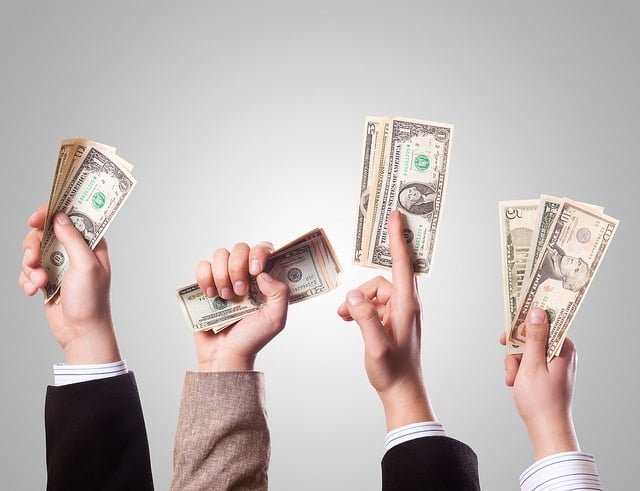 In his hedge fund's second-quarter letter to investors, under a section heading called "mistakes," activist investor William Ackman acknowledged that his investment in J.C. Penney (NYSE:JCP) had been a failure. "Our initial CEO candidate was unsuccessful, the Company's intrinsic value has been impaired, and as of August 16, 2013, the stock trades at a more than 40% discount to our average cost," he wrote. The use of the word "unsuccessful" to describe the lengths Ron Johnson, the former chief executive handpicked by Ackman, went to turnaround in the retailer's struggling is in no way an understatement; his tenure saw a 25 percent plunge in revenues, a 50 percent decline in stock price, and a 13 percent drop in customer traffic in 2012.
When Ackman sold his 18 percent stake in J.C. Penney last Monday at the price of $12.90 per share, handing the hedge fund a loss of about $522 million, his more than two year involvement in the company came to an abrupt close. However, Ackman's exit was not necessarily a sign that he believes that J.C. Penney is facing failure; it was just that his investment was a failure.
"If J.C. Penney is able to return sales to the levels of recent years, generate historical levels of gross margins and maintain the [operating cost] reductions achieved by prior management, the stock should rise substantially from current levels, " he wrote in the second-quarter letter to shareholders. "We believe these objectives are achievable, but how much time they will take is more difficult to determine.
Other hedge fund managers also believe those objectives are attainable. Even while the company's board of directors was embroiled in a managerial dispute over the company's leadership, J. Kyle Bass of Hayman Capital Management, a man known for his expertise in corporate turnarounds, began to accumulate a long position in J.C. Penney by buying the company's secured loans and credit-default swaps in August. According to a filing made on Tuesday, his hedge fund owned 11.4 million shares of the retailer.
In addition, less than ten days after Ackman sold off his entire stake in the struggling retailer, a separate regulatory filing showed that Glenview Capital Management increased its investment in the company to 20.1 million shares, a stake equivalent to 9.1 percent. The firm's recent purchases have more than doubled the 8.4 million share-stake it reported on June 30. However, because J.C. Penney drew up a shareholder rights plan late last month that will be triggered when a person or a firm acquires a stake of more than 10 percent, Glenview will not be able to grow its holding much larger.
Through sources familiar with the company, Bloomberg learned Hayman Capital Management is betting the company can stabilize its sales and has enough cash to finance its operations through 2014.
While second-quarter revenue dipped for the ninth consecutive quarter and the company's quarterly loss widened, J.C. Penney's same-store sales decline slowed in the second quarter, dropping just 11.9 percent compared to the first quarter's 16.6 percent decrease. This metric also improved in each month during the second quarter — a pattern company executives expect to continue into the current quarter. That same-store sales are on an upward trajectory gives some support to the strategies of Chief Executive Mike Ullman, who has decided to use more more coupons and more promotions rather than Johnson's policy of "everyday low prices."
Analysts have taken the improving same-store sales — a key measure of retail health — as a sign of life. Belus Capital Advisors chief equities strategist Brian Sozzi told CNN that Ullman had done a good job of selling the turnaround story. "They have a lot more to do, but they threw us a couple bones that confirm they're not going out of business tomorrow," he added.
After Glenview's filing was disclosed on September 3, shares of J.C. Penney gained as much as 2 percent, hitting $12.98, and they closed up more than 6 percent at $13.50 on Wednesday. However, shares have still declined more than 30 percent so far this year, which compares to the 15 percent increase posted by the Standard & Poor's 500 Index.
Follow Meghan on Twitter @MFoley_WSCS
Don't Miss: Evidence of Apple 'Mystery Product' Surfaces.