Activist Investors Like Safeway, But the Feeling Isn't Mutual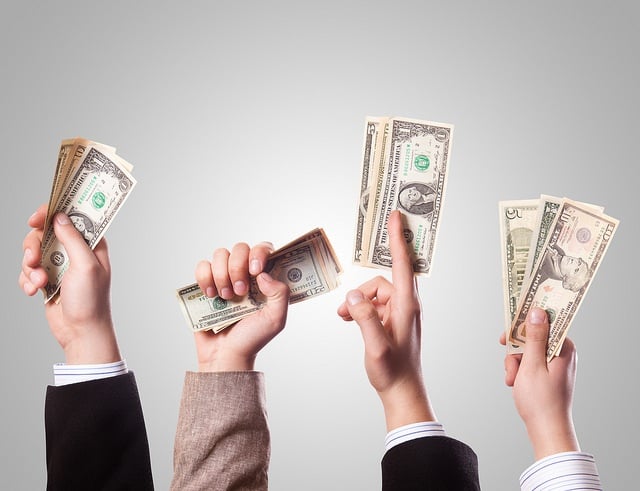 Shares of the grocery store chain Safeway (NYSE:SWY) rose 9.8 percent to $30.78 just before the markets closed on Tuesday, the largest gain posted by any company on Standard & Poor's 500 Index. The stock's movement began after news reached investors that the company adopted a shareholder rights plan to guard against any unfriendly takeovers. In a press release announcing the plan, Safeway said it had "become aware of an accumulation of a significant amount" of its common stock, which prompted the company to adopt a proposal that "will help promote the fair and equal treatment of all stockholders of the Company." A perusal of Safeway's public filings with the Securities and Exchange Commission show that the unnamed investor was Barry Rosenstein's Jana Partners, and that the firm disclosed an activist stake of 6.2 percent.
Under the portion of the filing used to explain the purpose of the transaction, Jana Partners said that it acquired the stake in Safeway because the firm believes the shares are undervalued and "represent an attractive investment opportunity." The SEC filing showed the firm has discussed, and will continue to discuss, with the grocery chain's management various strategic alternatives, including returning capital to shareholders and replacing management. The $5-billion fund typically invests in companies that are undergoing changes like mergers, spinoffs, and bankruptcies, and is well-known for its attempts to influence managerial decisions. It currently has stakes in Boeing (NYSE:BA), DirecTV (NASDAQ:DTV), Zynga (NASDAQ:ZNGA), and Groupon (NASDAQ:GRPN).
In a recent upgrade by Credit Suisse, Safeway was termed a "challenged player within a structurally troubled industry." Its sales trend has rebounded to a small degree since the recession, but heightened competition and the weak economy are still problems.
"Our analysis suggests weak local [market] share is a key part of the company's problem and the best solution (in our view) is to shrink the asset base," the analyst research note said. "We see a path to meaningful upside if the company divests some of its weaker markets while focusing more resources on regions of strength." Similarly, Jana believes that Safeway's profits have been weighed down by weak margins in underperforming areas like Chicago, Arizona, and Southern California, a person familiar with the firm told The Wall Street Journal.
With a low valuation for a United States supermarket chain, the potential for divestitures, and a possible stock buyback, Safeway's stock provides investors with "a path to strong upside with limited risk," wrote Credit Suisse analysts, warning that an activist investor could force changes that would increase shareholder value, including a divestment of assets.
Safeway has already begun to simplify its operations; it agreed recently to sell its Canadian stores and conduct an initial public offering of its gift-card unit. Both decisions will free up more cash, making Safeway more attractive to private equity buyers, Telsey Advisory Group's Joe Feldman told Bloomberg. "Maybe there's the thought that with the cash flow you could take on more debt," he added.
While the Credit Suisse analysts said in their note last week that Safeway Chief Executive Officer Robert Edwards appeared open to "all alternatives," the company's adoption of a shareholder protection plan, commonly known as a poison pill, suggests that might not be the case. Safeway's poison pill proposal punctuates a period of booming acquisition activity in the supermarket industry and increasing competition from discount stores like Wal-Mart (NYSE:WMT) and Costco (NASDAQ:COST). So far in 2013, $6.3 billion worth of acquisitions have been made in the supermarket sector — the greatest amount of money spent since 2006 and more than all of the previous six years combined, according to Dealogic. With Jana Partners' predilection towards companies in the midst of mergers and spinoffs, the industry's trend toward consolidation, and Safeway's individual struggles with competition, the company is a prime choice for intervention.
Activists campaigns seeking to remove chief executives have become a prominent fixture in the American corporate landscape, and data shows that activist intervention has generally not been hurtful, excluding the example of J.C. Penney (NYSE:JCP). Among 23 companies where activists investors have either won executive or director changes in the past 18 months, 15 outperformed the Standard & Poor's 500 Index while 8 fell behind after the change was made, according to Bloomberg.
Safeway believes that its shareholder rights plan "will help ensure that the Company can continue to implement its strategic plan and maximize the long-term value of the Company for all shareholders." Under the plan, one preferred stock purchase right will be distributed for each share of common stock held as of September 30, 2013. Each right will entitle stockholders to buy one one-thousandth of a share of preferred stock at an exercise price of $100. However, the company's Board of Directors will be entitled to redeem the rights at $0.01 each at any time before a person or group has acquired 10 percent or more of the outstanding common stock.
Don't Miss: More Dreamliner Problems Don't Concern Boeing's Customers.
Follow Meghan on Twitter @MFoley_WSCS